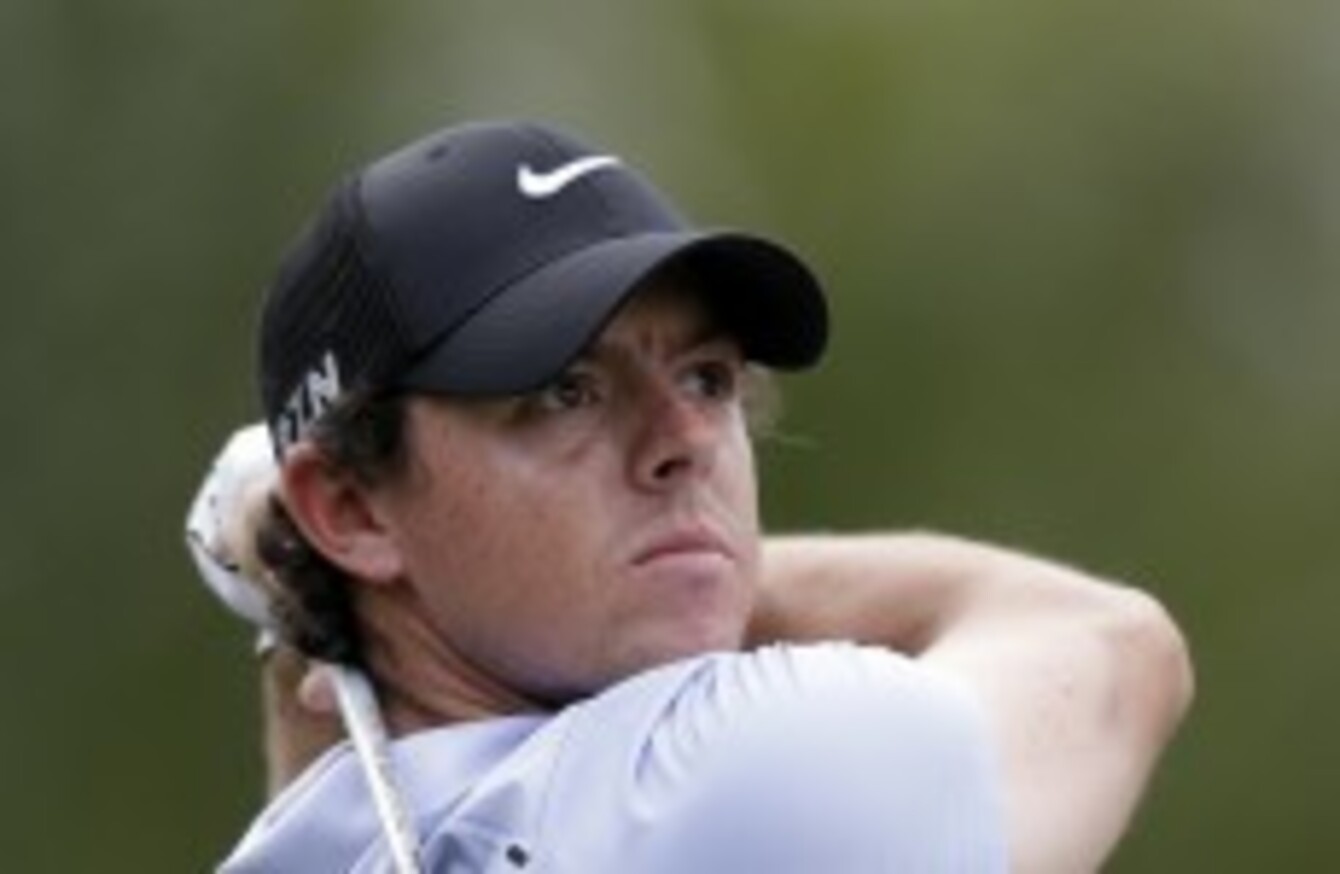 Rory McIlroy narrowly missed out on winning the Honda Classic last week.
Rory McIlroy narrowly missed out on winning the Honda Classic last week.
1. "McIlroy's technical brilliance sets him aside from the vast majority of those he routinely plays against. Woods hasn't made a professional lifetime out of success in golf tournaments because he played at his very best in every one of them. Instead, the 38-year-old learned at an early age that he could win from a slightly lower position. He had perfect confidence in himself to do that; a thought process McIlroy is yet to master."
Rory McIllroy is getting close to rediscovering tournament-winning form, but what can he do to realise it? Ewan Murray gives his thoughts.
2. "All the satisfaction comes from the work," Mullins says. "We all need money, but I learnt from an early age that it wasn't making me any happier. It's great to have work you love. I watch the news at night and see factories being closed and another 100 jobs have gone. I think how I would feel if I woke up in the morning and couldn't come into the yard to work? How must those people feel? It's only when you put yourself in their position that you realise you have a fantastic way of life and get paid for it."
With Cheltenham around the corner, Willie Mullins chats to The Guardian's Donald McRae.
3. "As important as the lack of height in the Welsh pack is the fact that Jonny Sexton has a wide array of kicks in his arsenal, something that has typically been overlooked because of four years of comparison with Ronan O'Gara. O'Gara has always been seen as the 'kicking' outhalf, with Sexton falling into the role of the 'running' outhalf. I'm not saying that O'Gara was a great exponent of the midfield break, but his abilities to get the Irish backline moving under Eddie O'Sullivan have been underplayed, as has Sexton's first rate tactical kicking."
An excellent analysis of the recent Ireland-Wales match courtesy of Demented Mole.
4. "The only way FIBA Europe gets out of this jam easily is if Ukraine becomes unviable as a host for the tournament. There are two ways this could happen. Political instability is the less pleasant option. Should matters escalate, and it's safe to say that's not a good thing, then FIBA can cite safety concerns but it would really wish it didn't have to. The second is infrastructure. Does Ukraine still have the physical infrastructure and financial resources to deliver EuroBasket? It's not exactly a nice idea either but infrastructural concerns, especially substantial ones, would be by far the easiest option for FIBA Europe to use to abandon Ukraine."
Emmet Ryan of BallinEurope looks at how FIBA Europe might deal with the highly problematic issue of the crisis in Ukraine as the country prepares to host the prestigious EuroBasket 2015 tournament.
5. "This was typical, teams just came and went," says Chris Willis, head of NFL Films' research library and author of several books about the NFL's early days. "Mainly why some of those teams didn't survive in those early days was because it cost money to form a team, pay the players. If you're hosting the game, you're paying for publicity, you're paying for the referees, you're paying for the security."
Ever hear the tale of the NFL team that only survived long enough to lose one game? Sara Morrison tells this under-the-radar story.
6. "Wanting to find out more about the haka, Joyce wrote to his favourite sister, Poppy (Margaret Alice), who had become a nun, Sister Mary Gertrude, and emigrated to New Zealand. Corballis cites a tribute to Sister Mary Gertrude which appeared in the Tablet a month after her death: 'When the All Blacks first visited Paris, James Joyce attended the games and later requested that Sister Mary Gertrude send him the Maori words with translation and music of the Haka.'"
Not many people know that James Joyce was a big rugby fan, as this illuminating blog from Peter Chrisp explains.