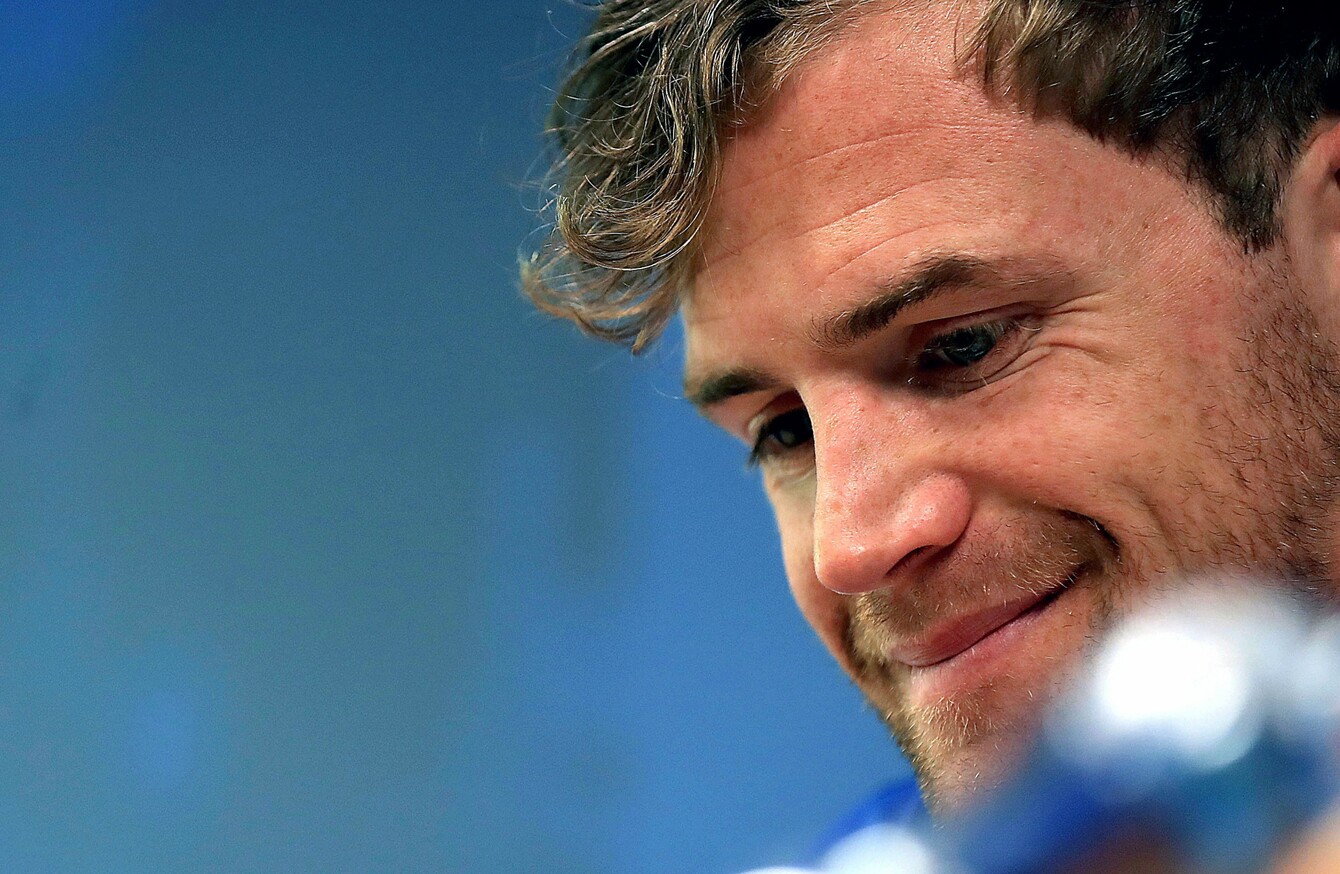 Image: Donall Farmer/INPHO
Image: Donall Farmer/INPHO
STEP-BY-STEP, game-by-game, do your job.
Jamie Heaslip has always taken a strong Belichickian approach to his big match preparation.
There are times when we can safely predict an answer to questions concerned with seeking revenge or righting wrongs of defeats. Sometimes though, especially inside three weeks of a humbling at the hands of the next opponents, the queries slip in out of habit.
"I've lost track of how many games I've played," the 85-Test and 215–cap Leinster veteran says perched on a couch in his province's Clonskeagh base.
"Won some, lost some, but the trick is just to get back up on the horse and go again.
"If you linger on anything too long, it's not healthy, not good for you and you're always looking over your shoulder. And in a rugby game it's not good to be looking over your shoulder. That challenge is coming straight on."
The challenge in his 301st first class match is from an Ulster side riding into the playoffs on the crest of a late surge in form that includes a 30 -6 win over the eastern province. This incarnation is a more dangerous side than the 2015 version who stuttered to finish in the same position last season. Rather than give credence to a hypothesis or recent history though, the Ireland and Leinster number eight allows the figures speak for the threat Ulster pose on Friday night.
We pay them the respect they deserve.
"They've got the second best defence in the competition (behind Leinster), third highest in try-scoring (behind Glasgow and Cardiff) – so that's two pretty potent stats to have.
"They earn a lot of respect, they deserve a lot of respect, we'll pay them that. But at the end of the day we have to focus on ourselves a little bit, focus on what we have to do, focus on our job, our task, moment-by-moment and we'll see where the outcome is after that."
Focusing on Leinster means banishing any talk of avenging 'Ulster 30 Leinster 6' and instead doubling down on preparations. For Heaslip, it's a matter of maintaining the table topper's pride more than trying to erase 30 April from memory.
"When you live it the way we live it, you have to wear your heart on your sleeve, on the jersey. It's not just you (who) you represent. It's family and friends, it's 19,000 people coming out this weekend, the hundreds of thousands more who'll watch it on TV.
"So you have to wear it. That takes a lot of responsibility. That weighs heavy on you when you feel – not for a lack of effort, but through a lack of execution – a little deflated after a game like the last time we played Ulster.
"But the great thing about sport is, more often than not: there's always another opportunity, another crack at it. Now we're in the business end, there's not if you don't go well.
"We've got an opportunity to wear that jersey with pride in front of a sold-out crowd."
Enough said.