It very much sounds like Giles still misses working on the RTÉ panel.
Image: Loosehorse
It very much sounds like Giles still misses working on the RTÉ panel.
Image: Loosehorse
Updated at 20.00
"I NEVER WANTED to be a star, I wanted to be a great player and there's a difference," John Giles states during the opening scene of a new documentary about an Irish footballing great.
One of the finest midfielders of his generation, Giles lined out for Manchester United, Leeds United, West Brom and Philadelphia Fury before returning to Ireland as player-manager of Shamrock Rovers.
He won 59 caps for the Boys in Green and also managed them in the 1970s, before going on to establish himself as a football analyst for RTÉ.
Produced by Loosehorse, an hour-long film featuring the great man as he looks back on his life will be aired this Monday, 3 July.
"I knew early on that I had a gift to play football, to control it and pass it," Giles explains. "I had a second gift — to realise I had the first gift.
I've known a lot of players who are gifted, but never realised or appreciated the gift they had. It's making the most of it that's the important thing, that's the satisfaction that you can live with for the rest of your life."
He remembers growing up in working class Dublin during the 40s, becoming a 'street footballer' in Ormond Square and getting a hard time from Christian Brothers for his love of a sport that was frowned upon by the establishment at the time.
"The Christian Brothers were very anti-soccer and I was known as a soccer guy," Giles says. "One teacher said 'you'll be like all those corner boys going up to Dalymount Park'. I didn't know what a corner boy was at that stage.
"He dragged me over in front of another class and said 'you think you're going to go to England and play football over there…'. It was just totally mean."
Giles pays his former schoolboy club Stella Maris a visit and also takes a trip to his old stomping grounds of Elland Road, Old Trafford and Dalymount Park.
There's a cameo from his partner-in-crime Eamon Dunphy as the pair chat away while taking in a recent League of Ireland meeting between Bohemians and Limerick.
It covers his move to Manchester United, being affected by the Munich Air Disaster as a 17-year-old and asking Matt Busby for a transfer request after winning the FA Cup in 1963.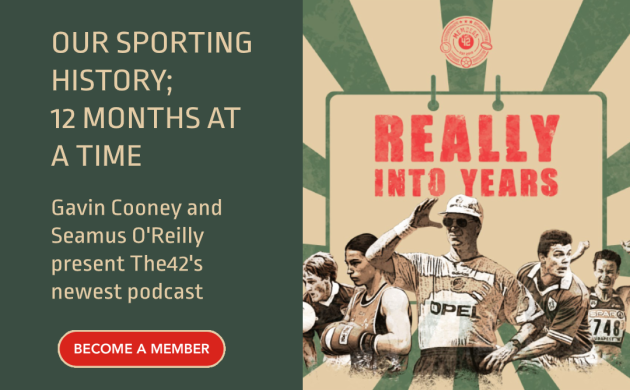 Giles went on to make a name for himself at Leeds United, where he played alongside Jack Charlton and received criticism for being a "dirty team".
"Because I was a small guy and I was a creative player, I was a target," he explains. "My attitude was to get your retaliation in first."
Life under manager Don Revie saw Leeds win the English top flight with a record points tally for the first time in the club's history in 1969.
For so long part of the furniture in the RTÉ studio, Giles is no longer on the national broadcaster's football panel after they decided against renewing his contract. And Giles admits feeling "strange" when he makes a return to Donnybrook for the documentary.
"Anything that's over after 30 years, there's a sadness in it," he says. "First of all, you're looking back over a time and how quickly it's gone.
"If somebody told me when I started that I'd be doing it over 30 years I wouldn't have believed it. I didn't intend to make a career of it, and sort of fell into it."
There's a tear-jerking moment in the closing minutes as the 76-year-old watches coverage of an Ireland international from his armchair.
Giles is a national treasure and this is essential viewing for anyone remotely interested in Irish football.
It will be broadcast this Monday at 9:35pm on RTÉ One

Source: Loosehorse/Vimeo
The42 is on Instagram! Tap the button below on your phone to follow us!