JOHNNY SEXTON SAYS he wants to be part of Ireland's tour to Australia this summer and doesn't believe he will need to be rested in June.
England are thought to be considering leaving key players such as Maro Itoje and Owen Farrell out of their summer tour of South Africa, but Sexton doesn't feel that Joe Schmidt will need to rest any of his Ireland squad.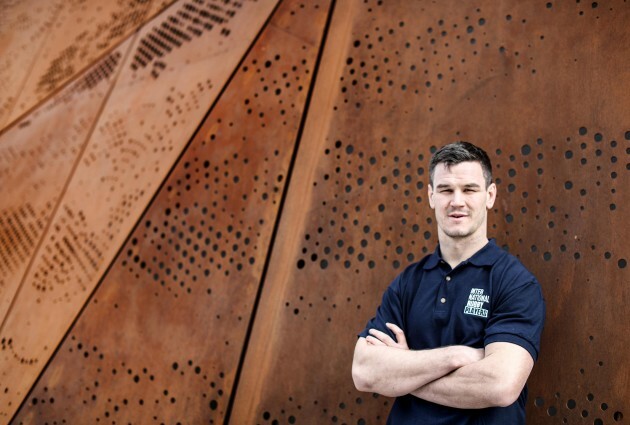 Dan Sheridan / INPHO Sexton was at the International Rugby Players announcement of their move to Dublin. Dan Sheridan / INPHO / INPHO
"We're well looked after, so the amount of minutes they want you to play in a season is calculated and, look, at times you'll pick up a knock and you'll miss a game here or there and you'll pick that up at the other end of the season," said Sexton at today's International Rugby Players announcement of their move to Dublin.
"Our whole game minutes are planned so we can go to Australia, so we can play for Ireland in the summer tours, and we're still fit and ready to do it.
"I would like to go, yeah."
The issue of player workload – and particularly training load – was the central theme at the International Rugby Players event today, and has been widely discussed in the wake of Ireland's Six Nations win over England last weekend.
Sexton believes that the IRFU's player management system – whereby international players sit out certain provincial games during the season – was a key strength in allowing Ireland to secure a Grand Slam in the year after a Lions tour.
Ireland appeared to be much fresher than England last weekend as they secured their Grand Slam at Twickenham in convincing fashion and Sexton feels that the IRFU's system was a competitive advantage.
"I would say so, definitely," said Sexton. "When we finished the Lions tour, we had roughly three weeks off, then we had a six-week pre-season with a mini-break: a three-week block, a week off, another three-week block, and then back into games.
"The English boys, I think, had three weeks holidays and were straight in playing pre-season games – not great physical prep to turn around from a Lions tour.
Bryan Keane / INPHO Bryan Keane / INPHO / INPHO
"I have been on the other side of the fence before when I moved to France after the last Lions tour in 2013 where I had three weeks off, I think, and I played a pre-season friendly a week-and-a-half, maybe two weeks later.
"It's not ideal preparation and it's a key reason why some of their players have been injured. It's not the only reason, but it would play a big part in that and I think our freshness told in this campaign compared to other countries.
"I think it is an advantage that we've played half as many minutes as the guys we're playing against. It's not so much the [Ireland team] management – they looked after us really well in terms of training-load in the campaign – it's the IRFU that deserve credit for the central contracting which allows us to play in big games throughout the season.
"It doesn't guarantee performance, it just helps. You still have to be looked after week-to-week and the Ireland coaches and management take big credit for that."
The issue of central contracts has been focused on intently in the English media following their defeat to Ireland on Saturday.
The sense of a clubs versus country battle in England and France remains, and Sexton feels International Rugby Players can play a key role in managing that challenge.
"It's those periods after Lions tours, after World Cups, before World Cups – that's where it's very easy for clubs to pull players back in really quickly," said Sexton.
"In France and England, the game is controlled so much by the leagues it's very difficult to manage the players, but they are taking steps forward. The English boys did have camps throughout the season where they had a couple of games off so there are small steps being taken.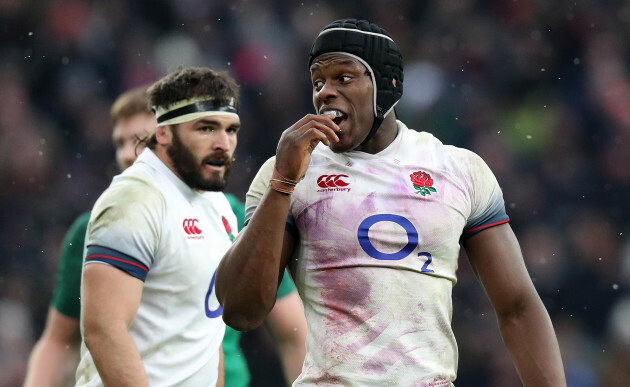 Inpho / Billy Stickland Inpho / Billy Stickland / Billy Stickland
"It probably will take a couple of more [steps] for it to be universal so everyone is under the same sort of control."
Sexton is back in Leinster training this week and although he will not be involved in Saturday's Pro14 clash with the Ospreys, he hopes to be fit to feature against Saracens in the Champions Cup quarter-final in two weekends' time.
The out-half had to deal with an issue around his hamstring/back area during the Six Nations but says he is hopeful of being fit to take on Sarries.
"I should be good to go, yeah," said Sexton. "I've a bit of work to do this week to get right and hopefully I'll be alright next week."