EDDIE HEARN HAS not ruled out a future Katie Taylor fight in Croke Park but admits the costs for the original bout at GAA HQ have left a bad taste.
Taylor was set to take on Amanda Serrano at the venue in May, a repeat of last year's New York fight between the pair.
But the plans fell through and Taylor's homecoming will now take place at the 3 Arena on 20 May, with Chantelle Cameron in the opposition corner.
The Matchroom promoter reiterated yesterday in Dublin that the costs for a Croke Park fight were three times that required for a similar event at Wembley.
Croke Park chief Peter McKenna insisted last month that the issue was over security costs.
"When you are going to negotiate with someone and the cost is three times more than Wembley Stadium…To be honest with you, I think it takes the absolute piss. We have done national stadiums, we have done 90,000, 80,000.
"Numbers are numbers and for three times the cost of running a show there it just left a little bit of bad taste but that is our problem, not Katie's problem. She wanted to fight at Croke Park and we will work to make that happen, but what I am not prepared to do is be involved in a fight of that magnitude, with a huge amount of risk and work, for nothing for our family business."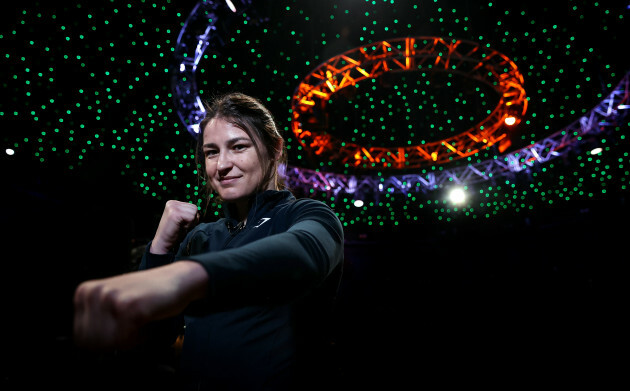 Gary Carr / INPHO Katie Taylor. Gary Carr / INPHO / INPHO
Hearn rejected suggestions that Matchroom were not financially committed to a Croke Park fight and they should have pressed ahead with it as they would have broken even
"If you look at the success of the business that's why it is successful: because it makes the right commercial decisions. For me, you don't go into a show of that magnitude to lose a lot of money. And just like Katie Taylor, we will make sure that she gets the right deal when she fights. It's the same for any business.
"I'm not prepared to do a fight of that magnitude after all the investment in Katie to break even on a show that might sell out. That's very brave of you to play with my money but that's how I've been taught. I wouldn't say to Katie Taylor that, 'Oh, the numbers don't really work out so you need to take a pay cut to make this happen'. Business doesn't work like that."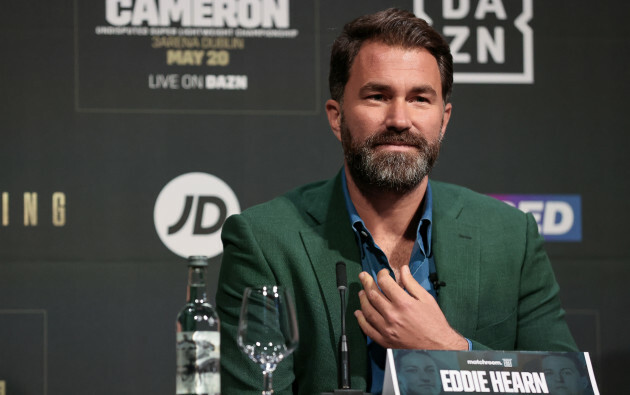 Gary Carr / INPHO Eddie Hearn. Gary Carr / INPHO / INPHO
Hearn is enthused at the prospect of the fight against Cameron but is conscious that demand for tickets amongst fans will outweigh supply.
"We are, unfortunately, leaving money behind by going to the 3Arena because it holds 8,000 v 70,000 at Croker.
"There was other options outside but obviously there's a rugby match there as well. I don't think it's the last time Katie will fight in Ireland.
"I think the 3Arena is perfect but we're going to have a problem next week when the tickets go on sale because we're going to have a lot of upset people, I have it all the time when a show sells out.
"We've asked not to resell tickets and I don't think you'll get a great deal of that because people are just obsessed with going to witness this historic night. So we're going to have a problem next week with demand.
"I think it's all worked out pretty well considering. We really wanted to go to Croke Park for Serrano.
"This fight, for me, is the bigger fight in boxing. For many years, people have said to me, 'Katie will never fight Cameron' and I say, '100% she will'. And then as Chantelle became a bigger name, as she became unified and then undisputed champion, I knew it was going to happen.
"I think it surprised a lot of people that it's happening, when I said, 'She is up for fighting her'. It was when the timing was right."