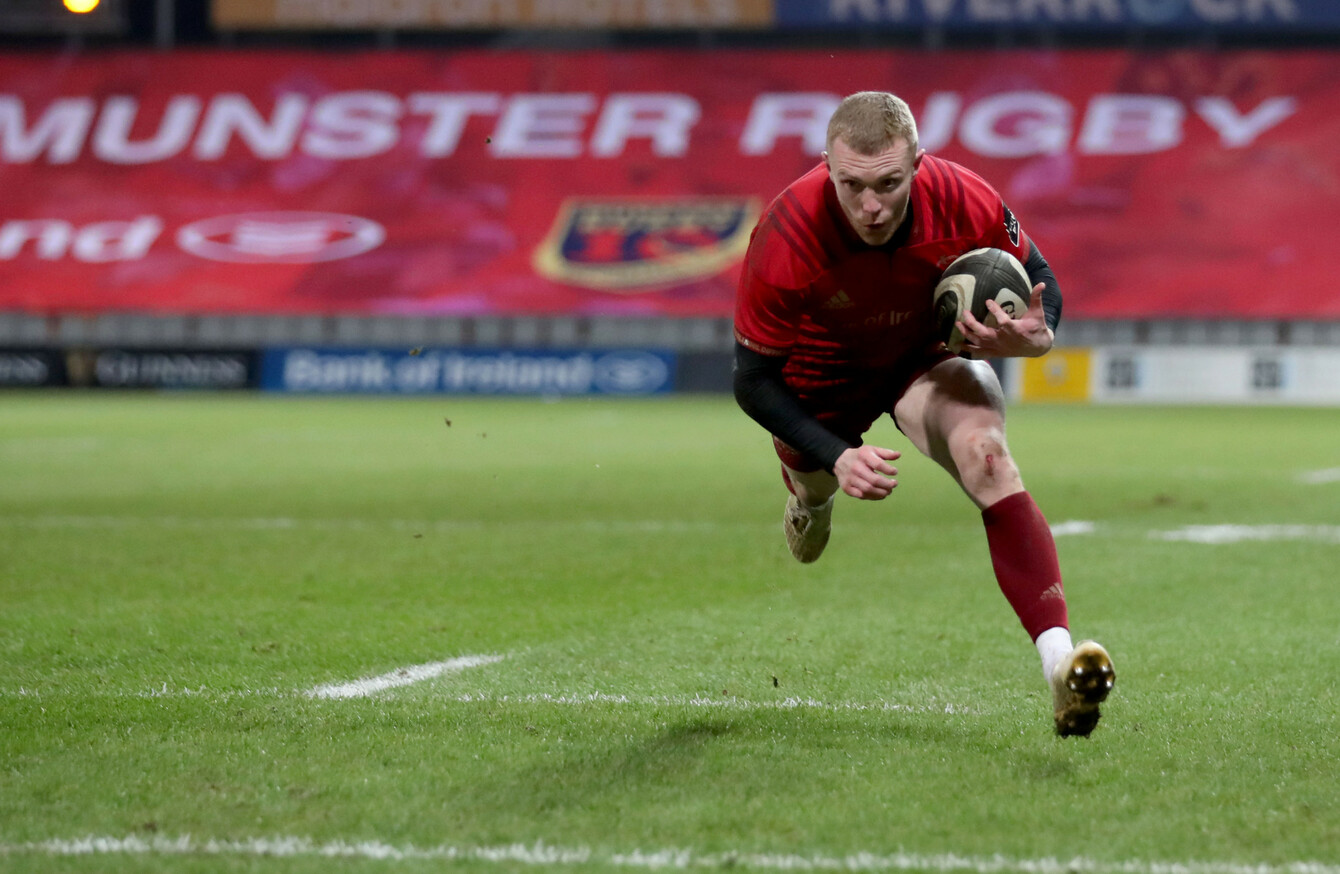 Image: Dan Sheridan/INPHO
Image: Dan Sheridan/INPHO
KEITH EARLS RAISED many an eyebrow last month when he offered up the name of Keith Barry as the source of the latest few 'one-per-cents' contributing to his form.
The 'magician' headlines were splashed all over, yet the more Earls explains, the more the mental skills work he has been doing with Barry make perfect sense.
"The boys do be slagging me saying I'm getting hypnotised," says Earls as Rugby Players Ireland unveiled their player and try of the year nominees yesterday.
Earls is in a place in his life and career when he is comfortable, confident and capable enough to go against the flow. The approach that suits him best, in turn allows the team as a whole to profit.
So whether it's eye-training work, a different set of training gear, a separate warm-up, longer gym sessions with lower weights than his team-mates or using his personal time to think through specific components of the match ahead, it's difficult to argue against Earls' methods when he has been hitting the form of his life.
"It's probably not for everyone," notes the Limerick man. He's not the kind of character to force his view upon others, but he is enjoying the practice no matter what abuse team-mates offer up.
"I've worked with Enda (McNulty) as well on visualisation, so (I'm) trying to see it from another side."
I train my mind every day for half an hour. I play the game for half an hour every day, the game I'm going to play at the weekend.
Before long, the 30-year-old will wryly add that his efforts did not have much of an impact on Sunday's events in Bordeaux. But for the sake of a boost to those unquantifiable areas like confidence and assurance, Earls finds the mental side of preparation well worth his time.
"I just visualise our plays and stuff. Making breaks and, hopefully, winning. Things like that.
"It didn't work this week, it's not going to work every week, but it gives me piece of mind going out playing."
Speaking with The Telegraph last month, Barry offered a little extra detail around his intriguing methods. For those who do go under hypnosis with the mentalist, Barry claims he can work with the subconscious mind to control breathing, heart-rate and therefore stress and anxiety.
He also extols the virtues of reverse visualisation, an attempt to bypass memories of unsuccessful executions of an action by working backwards from an ideal scenario to the beginning.
Earls' own visualisation continues in forward motion and he will lean on his mental skills this week as he aims to put Bordeaux behind him one 30-minute stretch at a time.
Keith Earls appeared as the nominees for the 2018 Zurich Players' Player of the Year Award were announced. The Zurich Irish Rugby Players Awards, one of the biggest nights in Irish sport, will take place on Wednesday, 16th May, at the Clayton Hotel in Ballsbridge.