LAOCHRA GAEL HAS become an institution for GAA supporters over the past 19 years.  
To date, the long-running TG4 documentary series has brilliantly told the unique and personal stories of 167 legendary players since it began back in 2001. 
Each hour-long episode – produced by Nemeton TV – includes insightful interviews, archive footage and contributions from friends, family and GAA analysts. 
Having returned in 2020, the latest season is one of five now available to watch online as a boxset on the TG4 Player.  
"Many great warriors have played our games down through the years and TG4 are to be praised for the tributes they pay to these great heroes through their series Laochra Gael," said GAA President John Horan, when the new series was announced earlier this year.
"They have given so much happiness and memories, not only to people of their own clubs and counties but to the GAA community as a whole with their exploits on the field of play.
It is great that these players get to tell their stories through this television series and that new generations of young people can get to know them and to get to learn about their achievements.
"This series ensures that the legacy of these great players will live long in the memory." TG4 The series returned for its 18th season this year. TG4
Among the six stars to come under the microscope in the boxset is the great Kieran Donaghy – a former Footballer of the Year and four-time All-Ireland winner with Kerry -  who opens up about a fractured relationship with his father Oliver and dealing with his sudden passing in 2012.  
"I just got a phone call through and I knew straight away," Donaghy remembers. "I saw the northern number and it was my auntie telling me that my dad had passed during the night. I just went home in a daze really.
"I didn't know what to think because I hadn't been on great terms with him at that stage. It's always a danger when you're arguing and fighting with someone in the family that if something happens you never get time back to have it out with them.
I felt that I should have maybe gone up and had it out with him face to face. I could have been the bigger man in the situation and I wasn't. Then you're looking at him in the coffin getting ready to put him into the ground. All the what-ifs come up."
We hear how ex-Wexford hurling captain Diarmuid Lyng has battled with mental illness and why he relocated to Kerry on his journey of self-discovery.
"Now that I was no longer a player, I didn't know who I was," 'Gizzy' explains.
"I just needed to take that step and get away from the city to a more natural rhythm of life. I made the decision to come down here. I just wanted to sit here alone, sit here with my struggle. I suppose I made a decision to embrace the darkness as well. I didn't realise how dark things would get."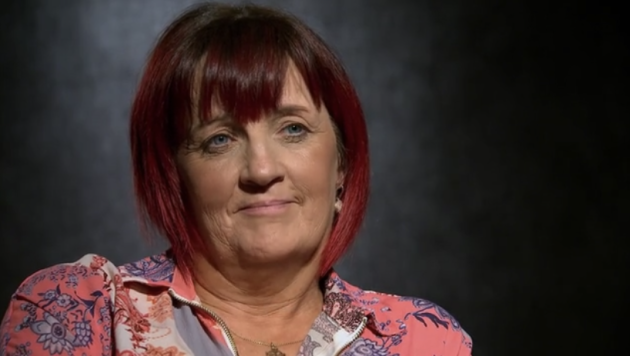 TG4 Brenda McAnespie's remarkable story is available on the TG4 Player. TG4
In her episode, Brenda McAnespie speaks about being a pioneer of ladies football, suffering a family tragedy during the Troubles and winning the All-Ireland while secretly pregnant. 
"I remember coming in at half-time and being sick, but I had to hide it," she says. "And I remember going out and acting normal.
"On that particular day, everyone started to cramp. I remember thinking at one stage, 'Vincie's going to be thinking there's something wrong,' but everything was fine."
The 18th season also looks at Iggy Clarke, an All-Ireland winner with Galway who served as a priest, Dublin great Alan Brogan and Mayo legend David Brady.
Other episodes available feature Henry Shefflin (Kilkenny), Eamonn O'Hara (Sligo), The Lowrys (Offaly), Graham Geraghty (Meath), Lar Corbett (Tipperary), Séamus Darby (Offaly), Mickey Harte (Tyrone), Rena Buckley (Cork), Annette Clarke (Galway), Cliodhna O'Connor (Dublin) and Ashling Thompson (Cork).
Seasons 14-18 of Laochra Gael are now available to watch as boxsets on the TG4 Player.