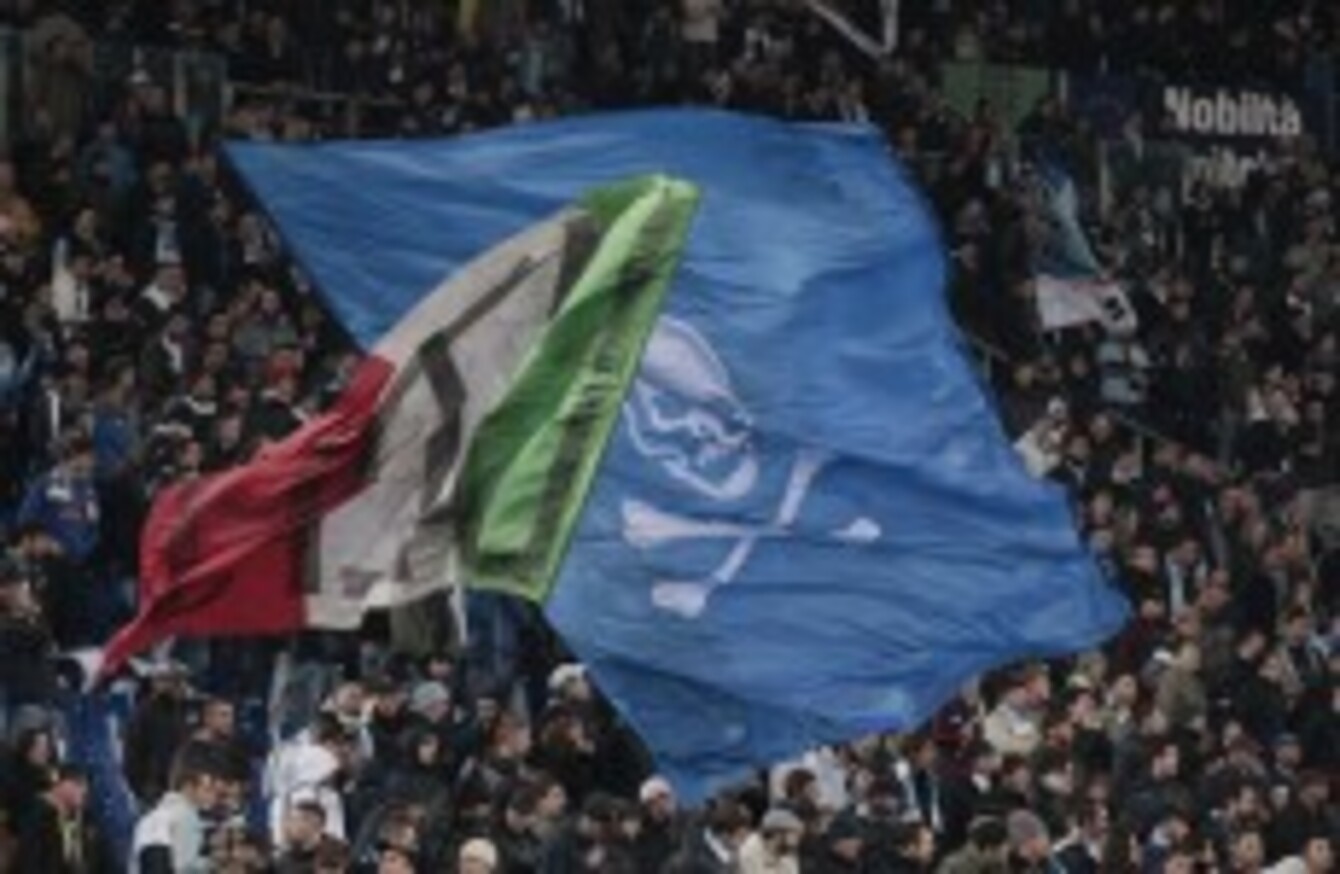 Lazio fans have been punished for their behaviour.
Lazio fans have been punished for their behaviour.
Updated at 19.57
A SECTION OF Lazio's home ground has been closed for one match after fans from the notorious Curva Nord abused black players during the Italian Supercup, Italy's Sporting Justice Commission said Monday.
Juventus trio Paul Pogba of France, Ghana midfielder Kwadwo Asamoah and Angelo Ogbonna, an Italy defender of Nigerian descent, were subjected to racist chanting during the Serie A champions' 4-0 defeat of Lazio at Rome's Stadio Olimpico on Sunday.
But footballing authorities were quick to react under new anti-racism directives.
It means Lazio will face Udinese in their opening Serie A match of the new season without fans at one end of the stadium.
The end that faces the closure is the Curva Nord (north curve) where Lazio's hardcore 'Ultras', known for their fascist leanings, watch games.
France midfielder Pogba, who was on the scoresheet in Juve's thumping victory, hit out at the fans but said there was nothing he could do to prevent it.
"We heard it, they're ignorant," Pogba told AFP.
"What can I do? I'm alone against 30,000 fans. They do that even though there are blacks in their team.

"It's also a lack of respect towards their own players.
"It's really not nice to come to a football match and hear those sort of things, but I'm a player, I concentrate on my job."
Lazio themselves lined up with Angolan-born Belgian Luis Pedro Cavanda in their side while Nigerian midfielder Ogenyi Onazi came on as a substitute.
It was not the only incidence of football terrace-related racism of the weekend as German under-21 international Danny da Costa was subjected to racist taunts from an 1860 Munich supporter during his team Ingolstadt's second-tier match.
The supporter was arrested at the stadium and hit with a ban.
First published at 18.10