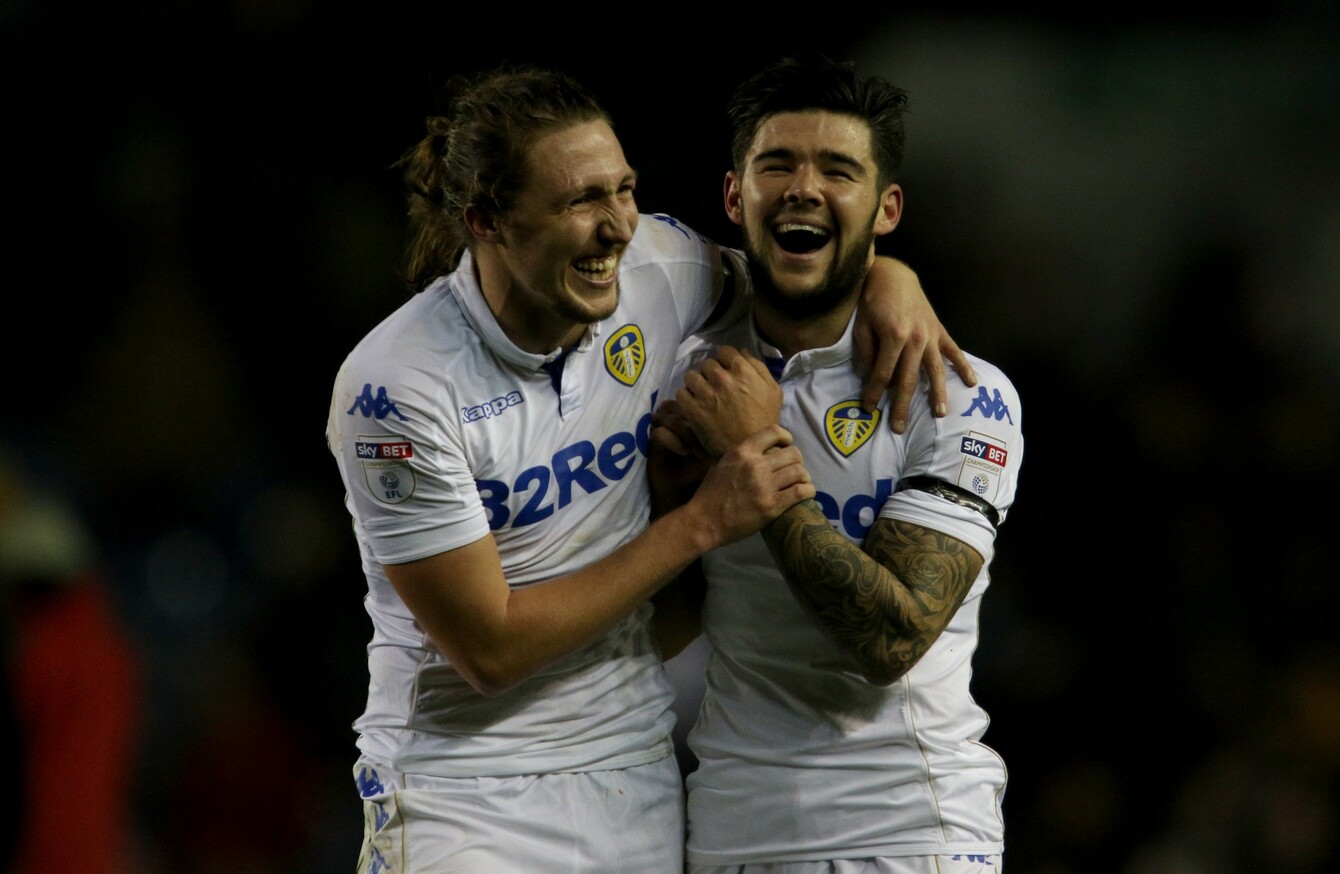 Image: RIchard Sellers
Image: RIchard Sellers
WHISPER IT BUT Leeds United are impressing under Garry Monk and in promotion contention, despite the turbulence and chaos behind the scenes in recent years.
Monday's 4-1 win at Preston was their third in a row and the club are now in fifth place in the Championship – seven points from the top-two of Newcastle and Brighton.
As usual, things are tight regarding the play-off picture with just five points separating Sheffield Wednesday in sixth and Preston in 13th.
But Leeds are in good shape after an immensely difficult start.
Monk, who did such a terrific job at Swansea in his first ever managerial role before being unceremoniously dumped, arrived in the summer, becoming Leeds' sixth different boss just over two years.
Owing to Massimo Cellino's controversial ownership of the club, Monk wasn't expected to last long. And when the campaign began with four defeats from their first six games, his head was firmly on the chopping block.
In early September, he was widely expected to get the sack but the side pulled off a 2-1 win over Blackburn thanks to a late Kyle Bartley goal. And that result kick-started Leeds' season.
They won four of their next five games, keeping three clean sheets. Since mid-October, they've lost two league matches: against Newcastle and Brighton – the best teams in the division. They've shown plenty of character to grind out results in certain games: at home to Burton, away to Norwich and last week's 1-0 win over Brentford.
And the on-pitch progress has had a substantial effect on Leeds' support too. Fans are acknowledging the return of some energy and positivity and the mood around the club seems substantially brighter than at any stage over the last number of years.
5,000 Leeds' fans traveled to Deepdale for today's victory. Yet it's not long (eight months) since they were striding through the city streets to protest against the 'toxic regime' at the club.
And, in comparative terms, it's not long since the side were battling in the third tier of English football.
The resurrection is far from complete and there's a lot of football to be played between now and the end of the season.
But, as every Leeds fan would probably attest to, it's important to celebrate the victories, however small they appear to be at the time.
You never quite know what's around the corner.