Aidan Curran is an experienced marathon runner and the man behind theRun And Jump blog.
DO YOU SAUNTER through your neighbourhood saying a friendly 'hello' to everyone you meet? Or do you go about your business and keep to yourself?
I tend to the latter, but my unsociable facade falls away during weekends in September – serious long-run season for those of us training for the Dublin Marathon.
Out on my own long run I see my running brethren and, um, cistern, with heavy legs and light heads as they also trudge through the last of their 20 or 22 miles, all of us in need of some encouragement. In these pre-marathon weeks we exchange the runner's greeting – a weary smile and upward nod that says: "These bloody long runs, eh?"
And that'll be the last time we acknowledge each other until next September.
James Crombie / INPHO James Crombie / INPHO / INPHO
I was once asked if it's okay to split your long run in two — half in the morning and half in the evening. The answer to that is: yes it is, but only if you also plan to do half the Dublin Marathon in the morning and half in the evening.
The point of your long run is that it's the nearest you'll get to replicating the marathon experience in your training. It prepares you for the mental and physical challenge of running 26-and-a-bit miles — and often it's the mental challenge where runners fall first, as they panic or lose heart when they start feeling tired at 20 miles.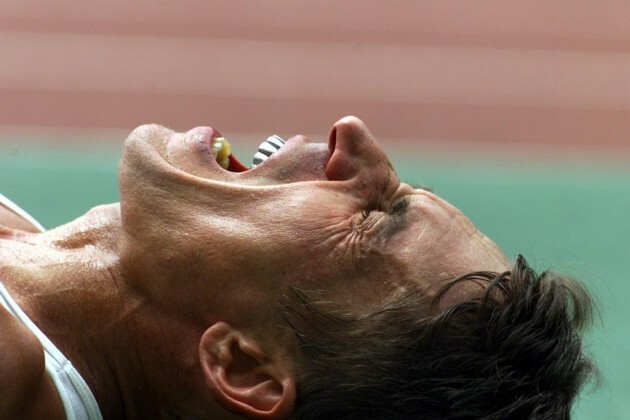 Allsport / INPHO Allsport / INPHO / INPHO
So, I treat my long run as if it were the marathon itself.
The night before a long run, I eat the same meal as I'll eat the night before the marathon. I'll wake up for my long run at the same time as on race day. I'll have the same breakfast (porridge with honey, banana, bagel) and to ensure that it'll be digested and spare me mid-race any stomach problems or toilet trips, I'll have eaten it three hours before the marathon starts.
And yes, that means I eat my breakfast at 6 a.m before long runs and on marathon Monday. I do my long runs in the same gear that I'll wear for my marathon… You get the idea.
By doing this, I'll know whether a running top will chafe me, or if breakfast will have me scurrying to the bushes in the first mile. And if I have a bad experience on a long run, that's a lesson learned and a mistake avoided for the marathon.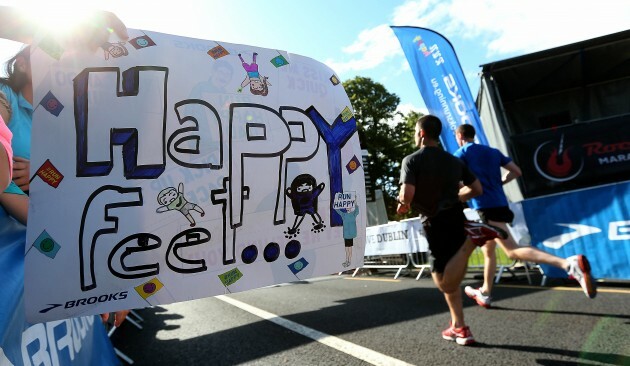 Donall Farmer / INPHO Donall Farmer / INPHO / INPHO
The Dublin Marathon organisers discourage the use of earphones in the race, so you should do your long run without them too, if that's something you need to get used to.
If you're training for your first marathon, then your long run should just focus on distance and time on your feet — you don't need to think about pace. Your fartlek or tempo runs will give you the speed training that builds strength for your marathon. More experienced runners following a demanding training plan will do some of their long runs to include some miles at their target marathon pace. But marathon newbies can save that for their second or third marathons.
Your ultimate long run, of course, is your 26.2 miles in Dublin on 27 October — and you'll find it's great preparation for your next marathon after that!