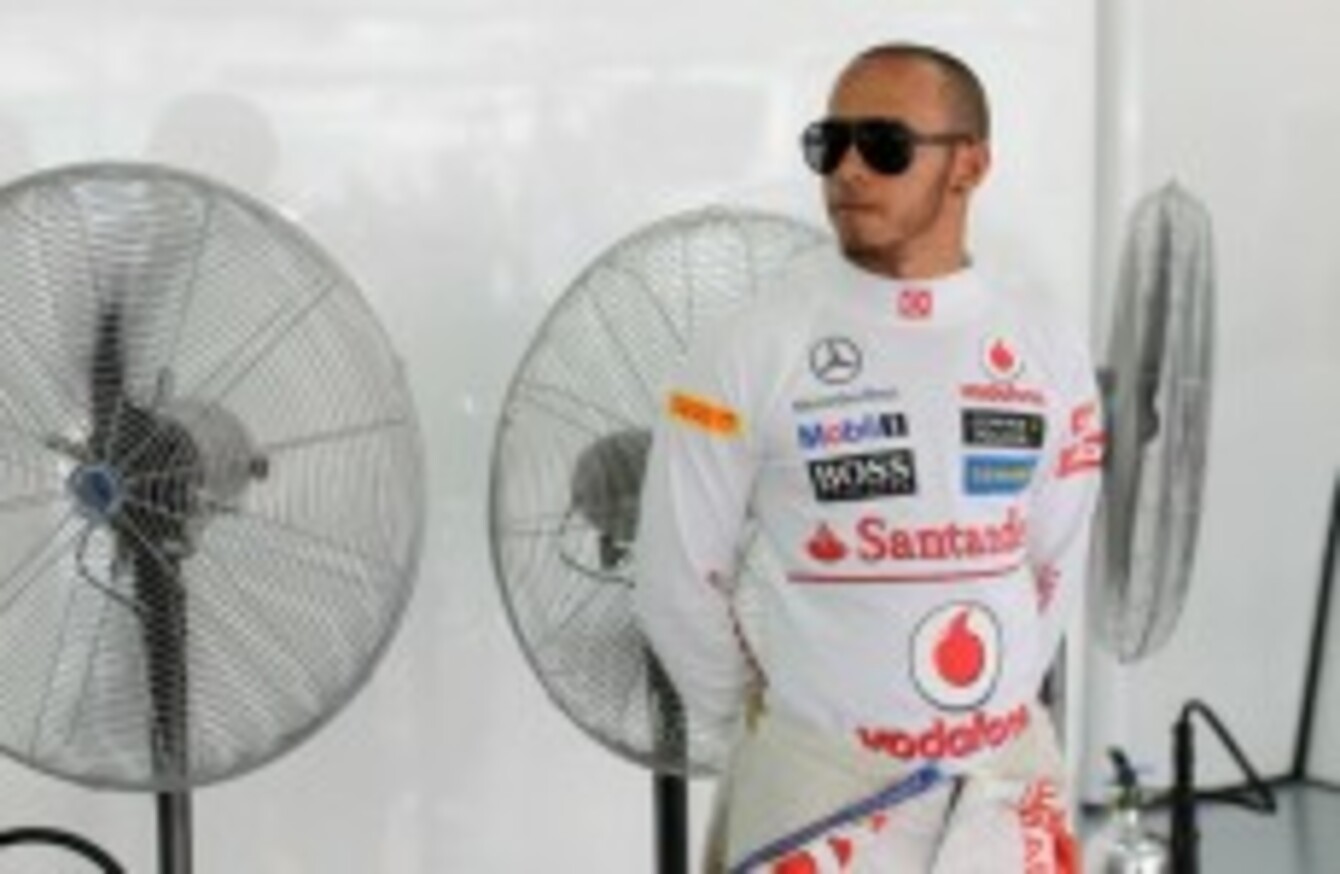 Lewis Hamilton: playing it cool.
Image: Getty images.
Lewis Hamilton: playing it cool.
Image: Getty images.
FORMULA ONE LEADER Lewis Hamilton has named Mercedes as the best-placed team for Sunday's Bahrain Grand Prix after yesterday's track sessions.
McLaren's Hamilton, who topped the time sheets in the first practice session, believes his team are competitive but put the pressure on Mercedes after Nico Rosberg was fastest in the second session. The Englishman's lap of one minute, 33.572 seconds was the best time in Friday's earlier session, but Rosberg was the only driver to crack the 1:33 second barrier later in the day.
"In general, Mercedes looks quick," Hamilton said. "We're there or thereabouts but we'll know more tomorrow. Overall, a tough day, a tough challenge but we're all in the same boat."
Tyre degradation is the issue all drivers are talking about at the Bahrain International Circuit but Hamilton added another issue to the problems of holding a GP in the desert.
"Wind direction also played a huge role today," the 2008 world champion said. "On one lap, there'd be a headwind going into Turn Four, the next lap, it'd be a tailwind, then a crosswind.
"And that makes a big difference around the circuit. I think my fastest lap (of the second session) was set half an hour after Nico set the fastest time of the session, and the wind was very different."
Hamilton only managed 1:33.747 in the second practice session to finish fourth with Rosberg, Mark Webber and Sebastian Vettel ahead of the Brit. Red Bull's Vettel downplayed his chances of victory on Sunday, but the dual reigning champion was happy with how his car performed in practice.
"I think others are the favourites this weekend but we are focusing on ourselves and pushing hard," Vettel said. "We made a step forward but we see where we are tomorrow."