LIFE AS A footballer is a tenuous existence. Micheál Schlingermann, at 26, is already well aware of it.
When I call for the interview, he is returning home from attending the Football Association of Ireland Schools Junior 'B' Boys National Cup final between Glenamaddy Community School and PCC Falcarragh at Ray MacSharry Park, Sligo.
He was there to give a presentation to the winners (Glenamaddy) and hand out the man-of-the-match award.
While his main job, as Sligo's goalkeeper, will always take precedence, Schlingermann recognises the need to maintain other interests and have a life outside of his club.
Too often, footballers tend to put all their eggs in one basket and find it difficult to adapt back to normal life once their career ends, but Schlingermann is unlikely to fall into that trap.
"It's the bubble," he says of life as a footballer. "It's a shock when that bubble bursts and you don't really know what to do with yourself. Or it bursts and you then have to do a three-year degree in order to get qualified for a job.
"I'm not saying you have a lot of time on your hands, but you do have more time after training to do courses or work in the community, just to keep your foot in the door.
I was lucky to go to college and play football at the same time and I got to work with the FAI and play football at the same time, so I have a lot of experience behind me. But there can be young players and even experienced players who might not have that."
He continues: "A career could be ended in the morning. I had a serious neck injury last year. I'm not saying that could have ruled me out for my career, but if something did happen and I couldn't play again, you need to be set up right. It's [about] keeping in touch with your connections.
"Hopefully, [when I retire at] 38, 39, I have something there and I have experience behind me. So I try to do as much as possible, little bits of coaching or tutoring, just to keep the brain sane I suppose.
"Your life does kind of revolve around the game, so coaching would be a realistic step afterwards. I've had coaching experience with the senior women's international team as well, so it might be a case of looking into working with international teams.
"Even with the tutoring, coach education work as an external tutor with the FAI, there's all those crossroads you can take. I'm not thinking too much about it, I'm making sure I have the qualifications there, so if an opportunity does arise, I can take it."
Schlingermann has already experienced first-hand the unpredictable circumstances that can arise in the game.
In 2012, he signed for a Roddy Collins-managed Monaghan side. Just a few months later, however, financial problems caused them to withdraw from the league, with their entire squad's future up in the air as a result.
It was a bizarre situation for me, because I wouldn't have come across anything like that before," he recalls. "We actually didn't get told anything by the club at the time. It was on social media we found out that the club had been withdrawn from the league. We were all ringing each other saying: 'What's going on, what would the next bet be?'"
Right from the outset of his career, it's been a rollercoaster ride for Schlingermann.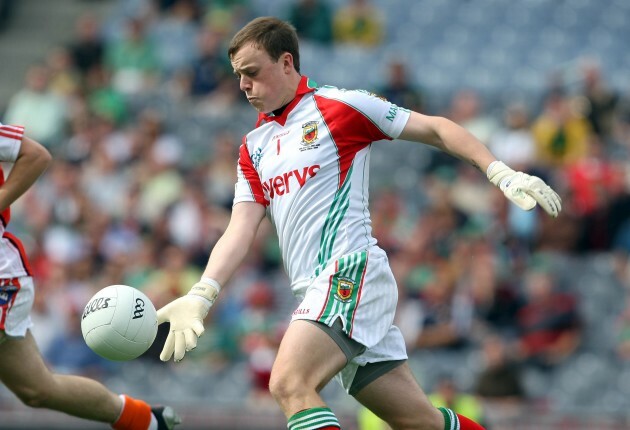 Donall Farmer / INPHO Schlingermann played for Mayo in the 2009 Minor Football Championship Final. Donall Farmer / INPHO / INPHO
He was born in Ireland to German parents and grew up in Mayo. In addition to soccer, the multi-talented star played basketball, volleyball and GAA as a youngster, excelling particularly at the latter. He even lined out in the the 2009 All-Ireland minor football final, as his Mayo team were beaten 0-10 to 0-7 by Armagh.
It's mad, you're only a young fella when you're playing minor. At the time, social media wasn't what it is now, but I had a massive year — I got man of the match in the semi-final and had a very good game in the final as well.
"A couple of weeks later I made my debut for Sligo [Rovers] and then played in an All-Ireland club final with Kiltimagh. It's a big blur but I just remember enjoying every minute of it.
"As a kid, you don't think about the pressures of it. You actually almost get more nervous when you get older, because you know how badly things can go wrong, whereas when you're 17, you go out and play for the enjoyment, you play to impress your family, your community, your friends and everybody else, which is great."
And what does he find is the biggest difference between playing as a goalkeeper in GAA and soccer?
I think in football, you're more involved. Gaelic football has developed more into a game where goalkeepers are essentially the playmakers. Kick-outs and possession percentages are really important. Obviously, you have that role in football as well regarding playing out from the back, but you're definitely a busier goalkeeper in football where you would have a lot more shots in an average game to deal with.
"In Gaelic at the minute, you're there as a playmaker and you might have one or two shots in a game to deal with, whereas everything else goes over the bar and you're just re-starting play then."
Though Schlingermann has no regrets over picking soccer as his preference, at the time, the dilemma over which sport to choose was a difficult one.
"Especially because growing up in such a small community, it's massively Gaelic football-driven," he says. "There would have been pressure from the community to keep going with the football and I suppose, make them proud and do it for the community and stuff like that.
"But when Cooky [then-Sligo boss Paul Cook] got a hold of me and gave me a taste of the other side of it, I couldn't turn it down. I suppose it was a selfish enough decision, because it was more about me, rather than the community and the teams I was playing for.
"But I wouldn't look back now, I'm enjoying every minute of it and thankfully, I've had a couple of good years lately to become one of the top 'keepers in the league."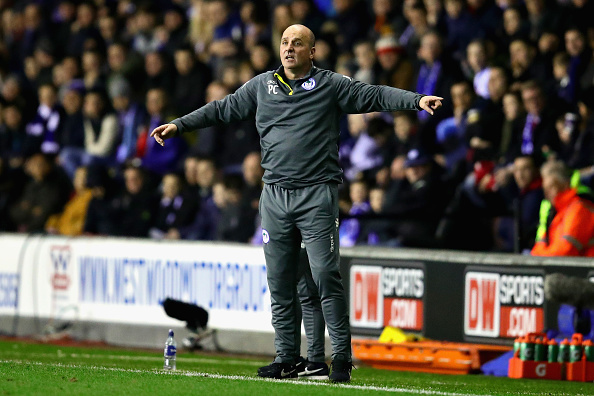 Chris Brunskill Ltd Current Wigan boss Paul Cook handed Schlingermann his League of Ireland debut with Sligo. Chris Brunskill Ltd
Schlingermann made his League of Ireland debut for Sligo against Bohemians — a match where the Dublin side effectively secured the 2009 league title with a 3-1 win. Despite the TV cameras being present, the inexperienced teenage goalkeeper says he felt no nerves.
Exclusive Six
Nations Analysis
Get Murray Kinsella's exclusive analysis of Ireland's Six Nations campaign this spring
Become a Member
But studying in IT Carlow was not particularly convenient for travelling up to a full-time team in Sligo. Schlingermann moved to Athlone, and after a couple of months — following number one stopper Chris Bennion's move to St Pat's — he established himself as first choice there.
Schlingermann spent a year and a half with the Town, before the ill-advised Monaghan move. Fortunately, after that debacle, the "good people around him" orchestrated a swift switch to a Mick Cooke-managed Drogheda team.
I was lucky, because I wasn't stuck, whereas other players might have been stuck for a couple of weeks, not knowing if they were going to have a job for the rest of the year," he remembers.
Like Schlingermann's career in general, this next experience was full of ups and downs. His first season at Drogheda was a big success. The part-time outfit punched significantly above their weight, finishing second in the league and winning the League of Ireland Cup. 2013, by contrast, did not go so well in the league, as they finished eighth, but the club still managed to reach three cup finals, losing a memorable FAI Cup final 3-2 to Sligo.
Oatt O / YouTube
The Drogheda stint ended in heartbreak for Schlingermann, however, as the club were relegated in 2015, though he did have the consolation of knowing he performed well, as the talented stopper was named in the PFAI Premier Division Team of the Year.
It was really bittersweet and at the time, I didn't really care about the individual accolades like Team of the Year and being nominated for Goalkeeper of the Year and that. It's now when I look back and say: 'I had a phenomenal year and I look back at some of the games that I played and some of the saves I made and some of the performances that we had.'
"It's now I look back as an individual, it's obviously sad that the club got relegated, because Drogheda is a good club and they got straight back up, which was great for them. Now it's just trying to get myself back up into that [top] bracket at Sligo."
Schlingermann has been at the Bit O' Red for over two years now. The esteem in which he is held was emphasised by the fact that the Castlebar native signed a two-and-half-year contract with the club back in August 2016, a very long-term deal by League of Ireland standards.
Sligo finished fifth in his first season back, but struggled last year. After picking up just five points in their opening seven league games, they parted company with manager Dave Robertson. Ger Lyttle came in from Cliftonville as a replacement and the club narrowly avoided relegation thereafter, confirming preservation of their Premier Division status on the final day of the 2017 campaign.
"He put his own stamp on the team," Schlingermann says of Lyttle. "Obviously, it was going to be a difficult job for him, because he inherited a group of players, so his job last year was kind of a maintenance job. With the pressure, he had to make sure we stayed up.
"This year, he's been able to build his own team, put his own style of play onto it. Again, we have a very good group of players there, some really talented players and again, it's going to take a few weeks for everybody to click and gel because we had a few late signings in pre-season like Alistair Roy coming in on loan [from Hearts] and Calum Waters from [Kilmarnock] on loan.
"So those guys are finding their feet. It is always difficult for guys coming into the league, because they don't know the players, they don't know the grounds, sometimes it takes until the second round for them to actually feel comfortable."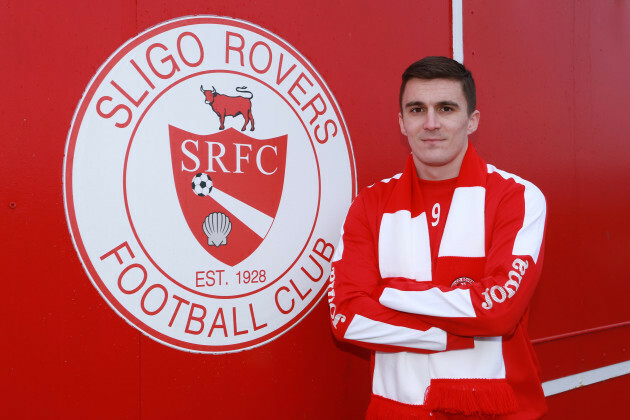 Former Liverpool youngster Adam Morgan has started the season well, scoring four goals in six games for Sligo.
This season, Sligo have got off to a mixed start. The club are currently in eighth position in the table, having picked up seven points from six games, with a difficult match at home to Dundalk taking place on Saturday. It is a better start than last year at least, but the goalkeeper still feels the club are underachieving to a degree at the moment.
Nonetheless, one bright spark has been new signing Adam Morgan — a former Liverpool youngster — who has certainly got off to a positive start, with four goals leaving him near the top of the scoring charts.
It's really important for Adam, as he's come in as a high-profile signing, obviously he's ex-Liverpool," Schlingermann explains.
"He'll tell you himself, he dropped down through the leagues in England and things hadn't been going well, so this is kind of a rebirth for him.
"He's starting fresh and with all that pressure and all that exposure of his signing, it was important that he started well and he's proved to be a great signing because of his goals the last couple of games — he has four in six now, he's scored four in a row… If you're to take four goals from six games and multiply it for the rest of the season, he could get up near 30 goals and I'd back him to do that based on his performances."
Schlingermann himself is under pressure to perform. 22-year-old stopper Mitchell Beeney was brought in on loan from Chelsea prior to the transfer window's closure. The youngster has played a couple of times since, before Schlingermann regained the number one jersey.
"Thankfully, I worked hard, did my job and showed I was good enough to go straight back in after the Waterford game, and since then, I've obviously been happy to be playing, and delighted to make a good save near the end of the game against Bohemians.
At the time, I was disappointed with the initial decision that I wasn't going to be playing. I'd work so hard in pre-season and played well in the first game of the season.
"I was really disappointed not to play the second home game of the season, but once I got over that initial disappointment, your job turns and you do have to help him out because he's new to the league, he doesn't know the players and things like that.
"Any advice you can give, you do offer it up, and we have a good relationship at the minute, where we're training well together.
"The initial decision was that they wanted to see him play at the start of the season. I'd be of the opinion myself that the jersey is mine to lose, especially having gone back in after Mitchell played."
Given all he has experienced in football and with this greater level of competition, there is certainly little chance of complacency creeping into his game. Schlingermann knows he cannot afford to take anything for granted in football and he is certainly a better player for it.
The42 is on Instagram! Tap the button below on your phone to follow us!