THERE'S A HOUSE in north Dublin that would come close to fielding a strong Gaelic football team.
Mayo's Cillian O'Connor and Sligo forward Pat Hughes live there.
If you called them close, you'd be right.
No fewer than a dozen men live under the same roof in Drumcondra.
Both are selected in their respective half forward lines for this Sunday's Connacht final. So there is every chance they could get up close and personal.
"I know him pretty well." O'Connor says, "I'll be meeting him after the game and hopefully I'll be smiling. We are both in St. Pats College in Drumcondra, a house with twelve lads and it's football mad.
"There's always plenty of craic and banter in the house and hopefully I wont get too much slagging after the game! Hopefully it'll go our way, Pat knows me well and he knows there will be nothing in it the next day."
Having a rival in such close proximity can only help in keeping O'Connor wary of the threat posed by the underdogs. Some 20-year-olds in their second senior season need to lessons the hard, particularly when their opening campaign brought a comfortable win over Galway on the way to a provincial title. The spectre of Hughes keeps focus strong.
"I'd say the majority of football people in Mayo will be too wise for that kind of talk." The Ballintubber man says when the prospect of an easy win for Mayo was suggested.
"Of course you have the minority who will look at it that way but most Mayo football (people) with common sense will know it's going to be one hell of a game next week. It will be a battle and there will be no soft scores."
He added: "Sligo showed that day (the quarter-final win in 2010) that they are a very good and dangerous team. (Sligo) beat Galway in the semi-final so we'll be taking nothing for granted. They will take a lot of watching."
O'Connor is feeling a marked difference in how he is perceived after a full year under his belt. There is more expected of him now, more responsibility thrust his way. It's not easy, but he is more than happy to pick up the gauntlet.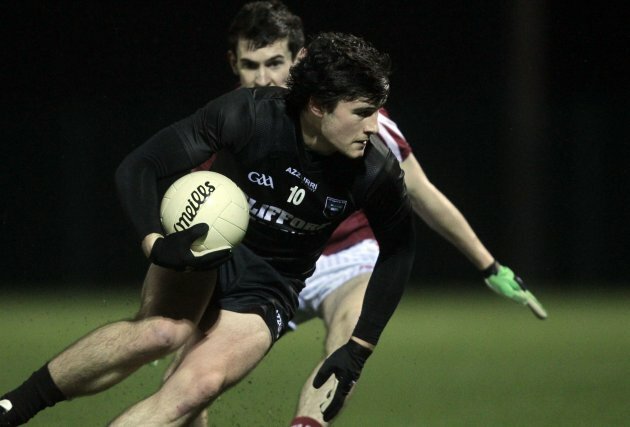 The dark horse: Pat Hughes will stand in O'Connor's way. ©INPHO/Donall Farmer
He does not immediately dismiss the suggestion that youthful abandon and not knowing fear had helped him in kicking eight frees as Mayo snapped the Connacht title off Roscommon last year. Instead he prefers to point to the hours upon hours of training and practising the skill:
"Maybe, that could have been it. I'd say it was more so to do with the hours we spent out there practising. There was always two or three of us put practising frees before and after training. I think it stood to me that day, and hopefully they will go over the next day too."
The green and red build-up to Sunday will be tinged with the blond highlights of Conor Mortimer, but a little piece of history beckons for James Horan's panel. Mayo haven't retained their provincial title since 1993. O'Connor would have been doing well to be standing up of his own accord that day. Yet he laughs off the stat as a quirky footnote:
'Hell for leather'
"It's a funny statistic, but it's something we are hoping to do and it would be great if we got through to the quarter finals as provincial champions.
"The back door is so difficult, and Sligo will be well aware of that so both teams will be hoping to go through as provincial champions, but it'll be hell for leather and there will be nothing easy on Sunday."
Not when there are D13 bragging rights on the line.