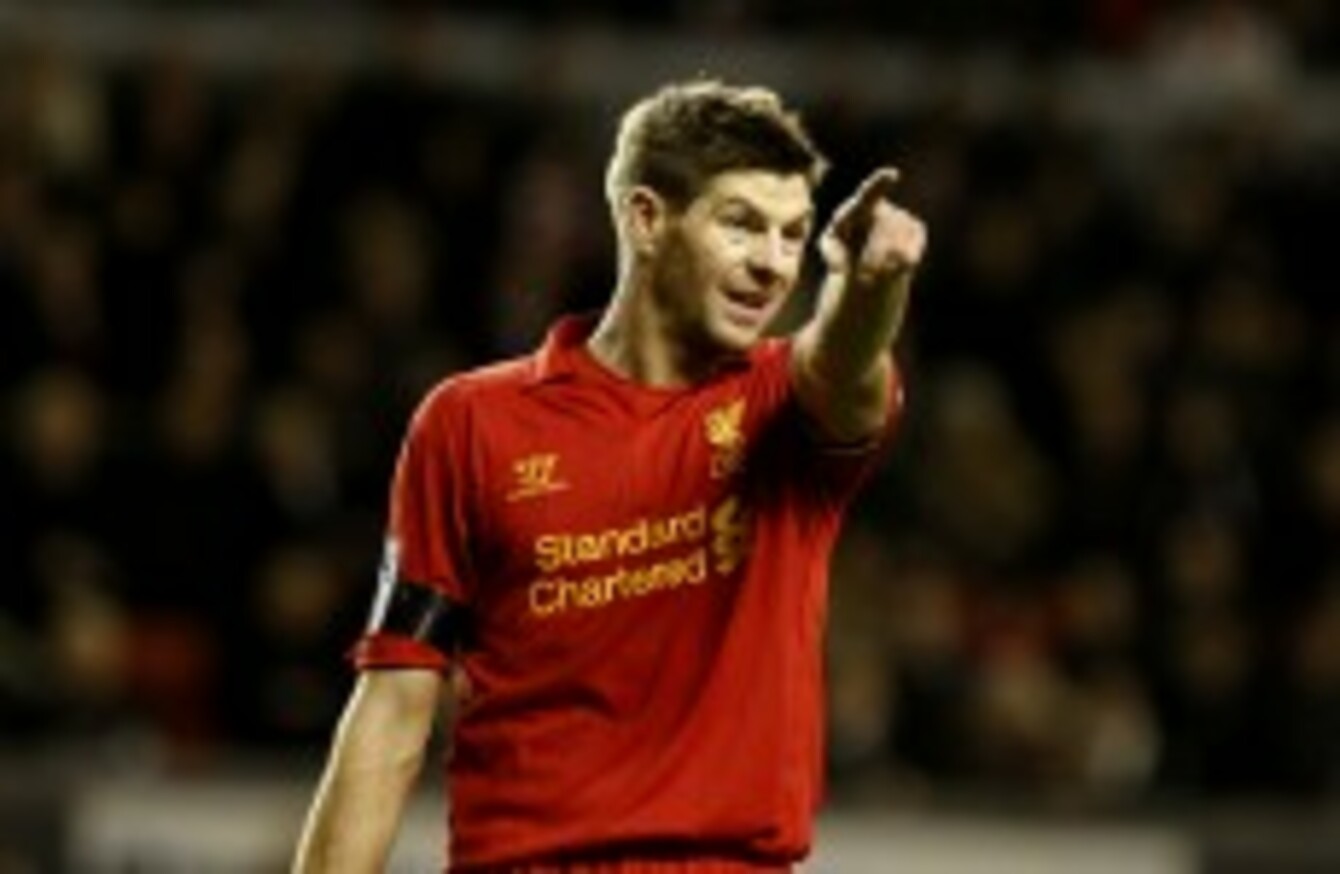 Steven Gerrard remains an integral part of the Liverpool side, according to Rodgers.
Steven Gerrard remains an integral part of the Liverpool side, according to Rodgers.
LIVERPOOL MANAGER BRENDAN Rodgers has announced that captain Steven Gerrard is set to be offered a new contract.
The 32-year-old, who has 18 months remaining on his current deal, has been hampered by niggling injuries over the past few seasons – ankle and groin specifically – which have seen him struggle to feature in more than half of his team's games over the past two years.
However, Gerrard has featured in every Premier League game under Rodgers so far this season, and the new boss is keen to tie his skipper down on a long-term deal.
"Steven is vital to us and I recognise that." Rodgers told The Guardian.
"I know he has 18 months left on his contract but I would want him to go beyond that for this club and this team. What I would say with Steven is he has a real hunger to succeed.
"He may be 32 years of age, but he's still got so much left. He applies himself right, he eats well, he recovers well, he works well, he does everything right.
"This is a guy who has led his life right as a football player and that allows you to play well into your 30s.

"I would want him to stay beyond his current contract and extend it. There is absolutely no question about that.
He has played every minute of every league game for us which shows what an incredible figure for us he is."
Rodgers' comments come after Liverpool' 4-0 demolition of Fulham on Saturday, in which Gerrard nabbed a goal and an assist in arguably his most impressive performance this season.
The England midfielder has faced criticism from certain quarters following the Reds' poor form, but Rodgers disagrees with the critics.
"You look at his stats this season and he is right up there as one of the most influential midfielders in the Premier League," Rodgers said.
"He's at the top in chances created, passing, possession; all the important things. I find it incredible he can have had any criticism at all. It is absolutely ridiculous.
"From seeing him every day working, and seeing him playing in the games, it's incredible.

"OK, he may not be getting the goals he did five or six years ago but that doesn't stop you influencing the game, and his influence for me – and especially once he was starting to understand what I'm looking for – has been absolutely top class.
"He has been an inspirational captain for us, he has been a huge figure in the development of this team. We are improving, we are growing, and he has influenced that."