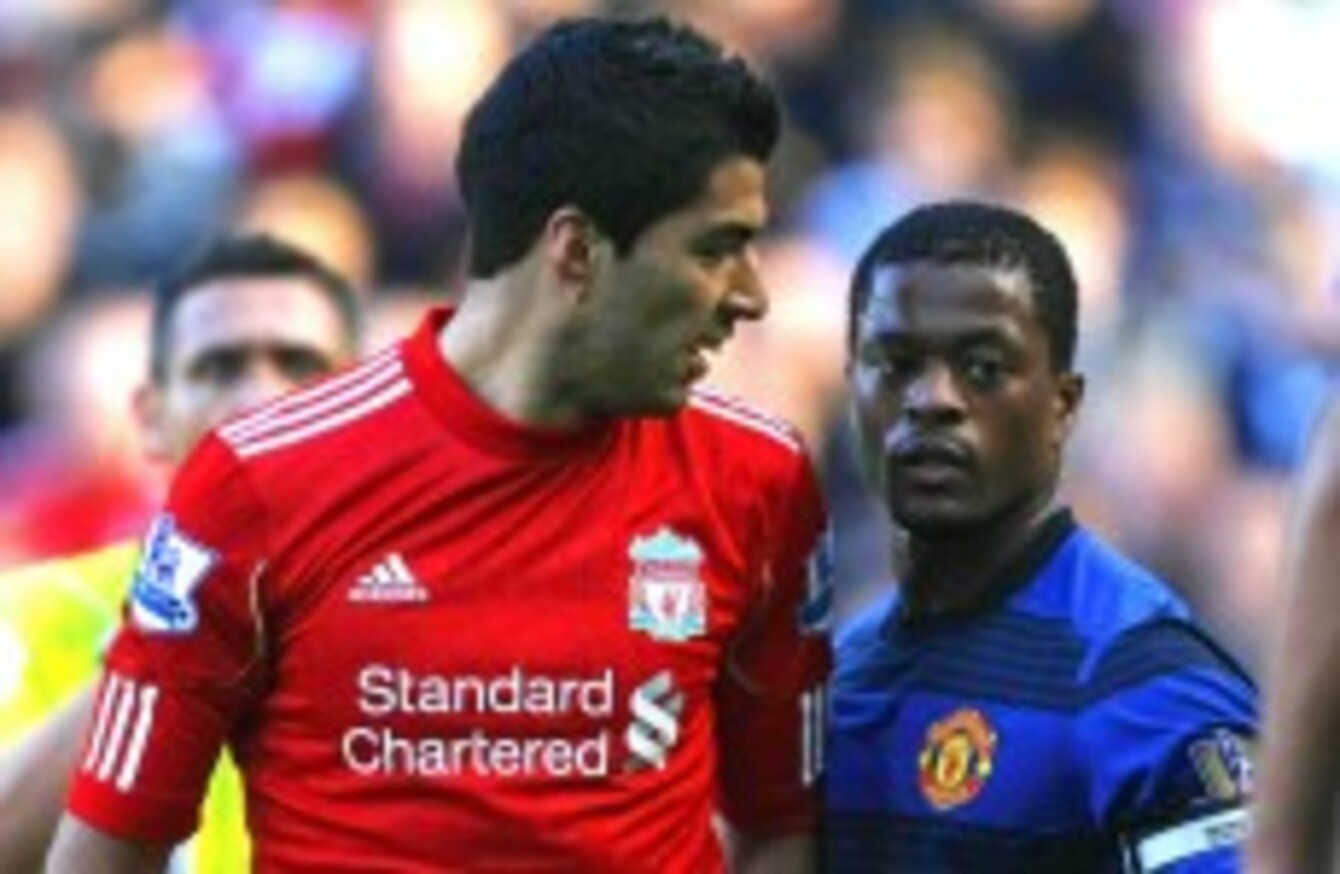 Image: Tim Hales/AP/Press Association Images
Image: Tim Hales/AP/Press Association Images
DELIBERATIONS ON THE Luis Suarez-Patrice Evra racism row will continue over the weekend and into the beginning of next week.
A decision from the independent three-man panel investigating the charge that Suarez racially abused Evra during Liverpool's 1-1 draw with Manchester United in October was expected earlier this evening.
But the FA confirmed in a short statement that no announcement will be made until next Tuesday at the earliest.
"The Independent Regulatory Commission has confirmed there will be no decision this evening and will continue working through the weekend," the FA statement read. "There will be no announcement on any decision before Tuesday 20 December 2011 at the earliest."
Suarez immediately denied the allegations, reported by Evra and Manchester United manager Alex Ferguson to referee Andre Marriner following the game at Anfield on 15 October.
The French defender told TV station Canal+ that Suarez had used a racial slur "at least ten times" as the pair clashed repeatedly during a tense encounter. But the Uruguayan striker maintains that the term he used — thought to be "negrito" — was a common and inoffensive term for "pal" used in Spanish-speaking countries.
With the full support of manager Kenny Dalglish and Anfield officials, Suarez pled not guilty to the FA charge last month and requested a personal hearing. If found guilty of the charge, he is likely to face a lengthy ban as well as a sizable fine.