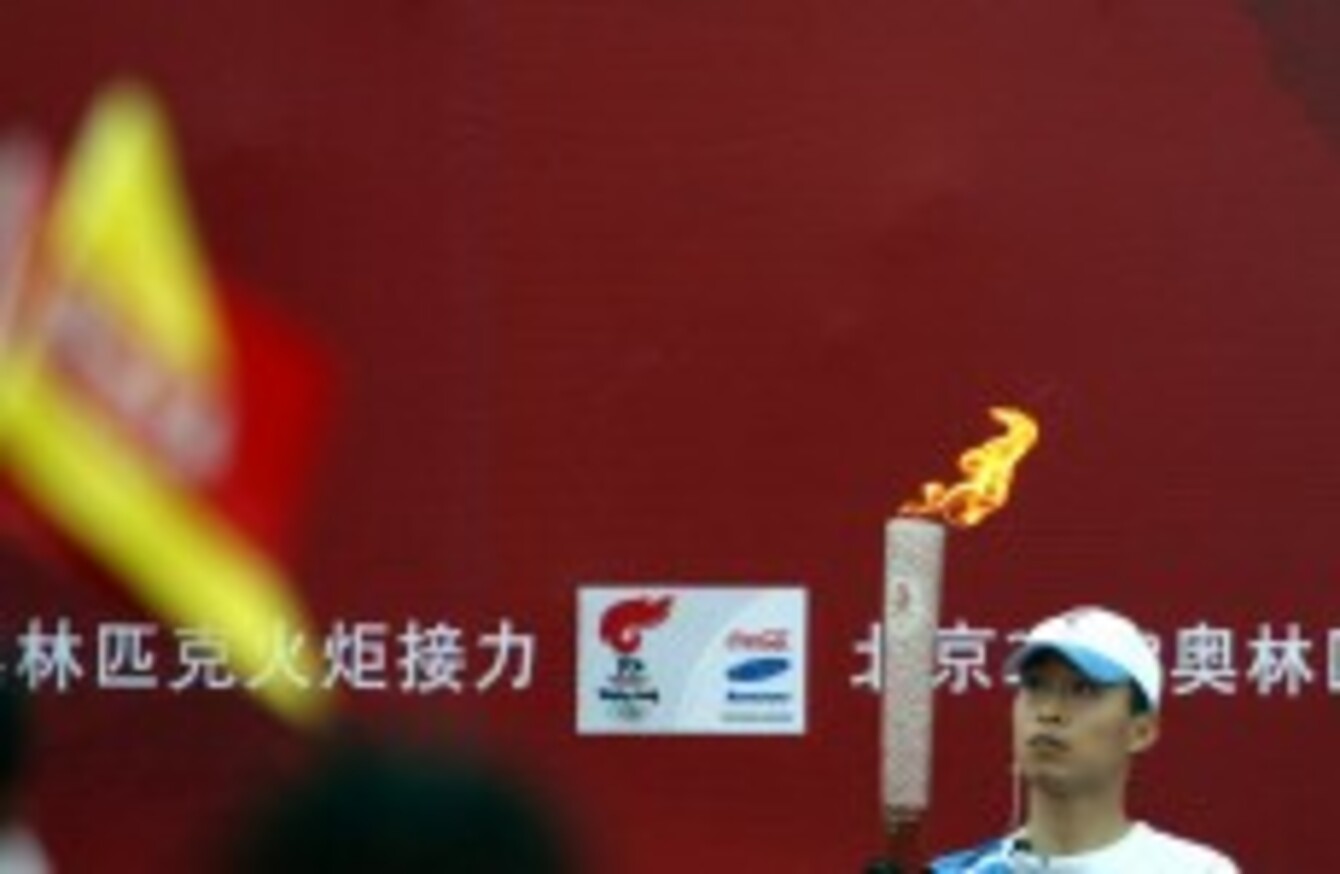 Image: Andy Wong/AP/Press Association Images
Image: Andy Wong/AP/Press Association Images
THE OLYMPIC COUNCIL of Ireland have not yet heard if the famous torch relay will visit Dublin next summer, despite reports to the contrary in London this afternoon.
The London Evening Standard reports that the torch will take a detour to Ireland after a deal was carved out in 'a diplomatic coup which it is hoped will ride on the momentum of the Queen's first visit to the Irish Republic this year.'
An OCI spokesperson today told TheScore however that, if a decision has been made, they have not yet been informed.
The council do expect to receive a decision soon.
Pat Hickey, President of the Olympic Council of Ireland said last week that negotiations were now at a very sensitive stage.
"We in the Olympic Council have been lobbying for the torch project for the past three years and are cautiously optimistic that we will get a positive result.
"The final decision will be made by the International Olympic Committee in association with the London Olympic Games Organising Committee (LOCOG) in the coming weeks – and will follow intensive on-going negotiations.
"As a member of the International Olympic Committee, I have had superb support for the torch concept from Dr. Jacques Rogge, IOC President and his Executive Board. Similarly, I've received full encouragement and support from Lord Sebastian Coe, the head of LOCOG.
"All have indicated to me that they are fully behind the Olympic Council of Ireland's proposal that the torch should visit both parts of the island of Ireland.
"The Olympic torch is a renowned symbol of peace and an all-Ireland visit would be very appropriate as part of the peace process.
"Should the torch visit go ahead, it will undoubtedly provide a major boost for Irish sport in Olympic year," said Hickey.
Prominent Irish athletes lined up as torchbearers include former Olympic boxing champion Michael Carruth and silver medalist Wayne McCullough, according to the Standard.
The torch is already listed to make an appearance in the North as it makes its traditional route from Greece to the Games' host city.
Justice Minister Alan Shatter last week revelaed that he was hopeful it would be carried across the border and shown to the public here before being taken to London.
The Games begin on 27 July next year, running until 12 August.