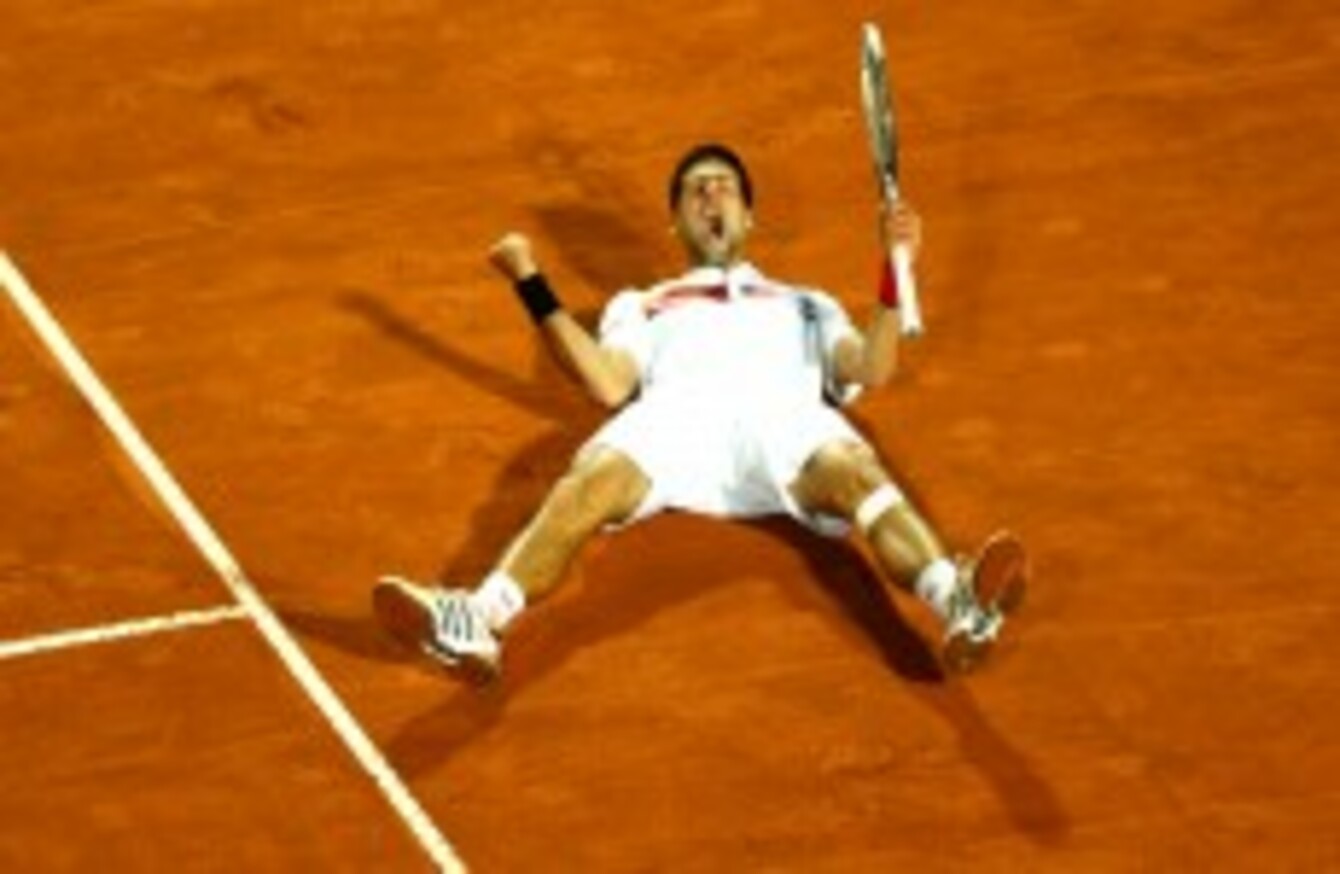 Image: Ella Ling/Ella Ling/Press Association Images
Image: Ella Ling/Ella Ling/Press Association Images
RAFAEL NADAL MUST be beginning to wonder exactly what he has to do to beat Novak Djokovic.
For the fourth time in as many finals this season, the Serb outmuscled his Spanish rival to seal a 6-4 6-4 win at the Italian Open in Rome yesterday, extending his unbeaten start to the season to a remarkable 37 games.
Only John McEnroe, who began the 1984 season with 42 consecutive victories, holds a better opening record than Djokovic who appears to be on a mission to topple the traditional Federer-Nadal hierarchy which has dominated tennis in recent years.
"It's an incredible honor to be a part of tennis history in some way and part of an elite group of players – Federer, Nadal, McEnroe, (Ivan) Lendl, guys who were winning so many in a row," Djokovic said.
I don't know how much good it brings to tennis, but it's good that someone else is able to win other than just Federer and Nadal. It makes it more interesting.
Following his clay court wins in Madrid and now in Rome, the 23-year-old, who is currently ranked second in the world, has become only the second player to beat Nadal in four consecutive matches.
Unsurprisingly considering his remarkable run of form, bookmakers have slashed Djokovic's odds for the season's first Grand Slam, the French Open which begins at Roland Garros next Monday, to prices as low as 11/8.
Nadal, who has won the tournament on five occasions in the last six years, remains the odds-on favourite to successfully defend his title in Paris.

– Additional reporting by AP