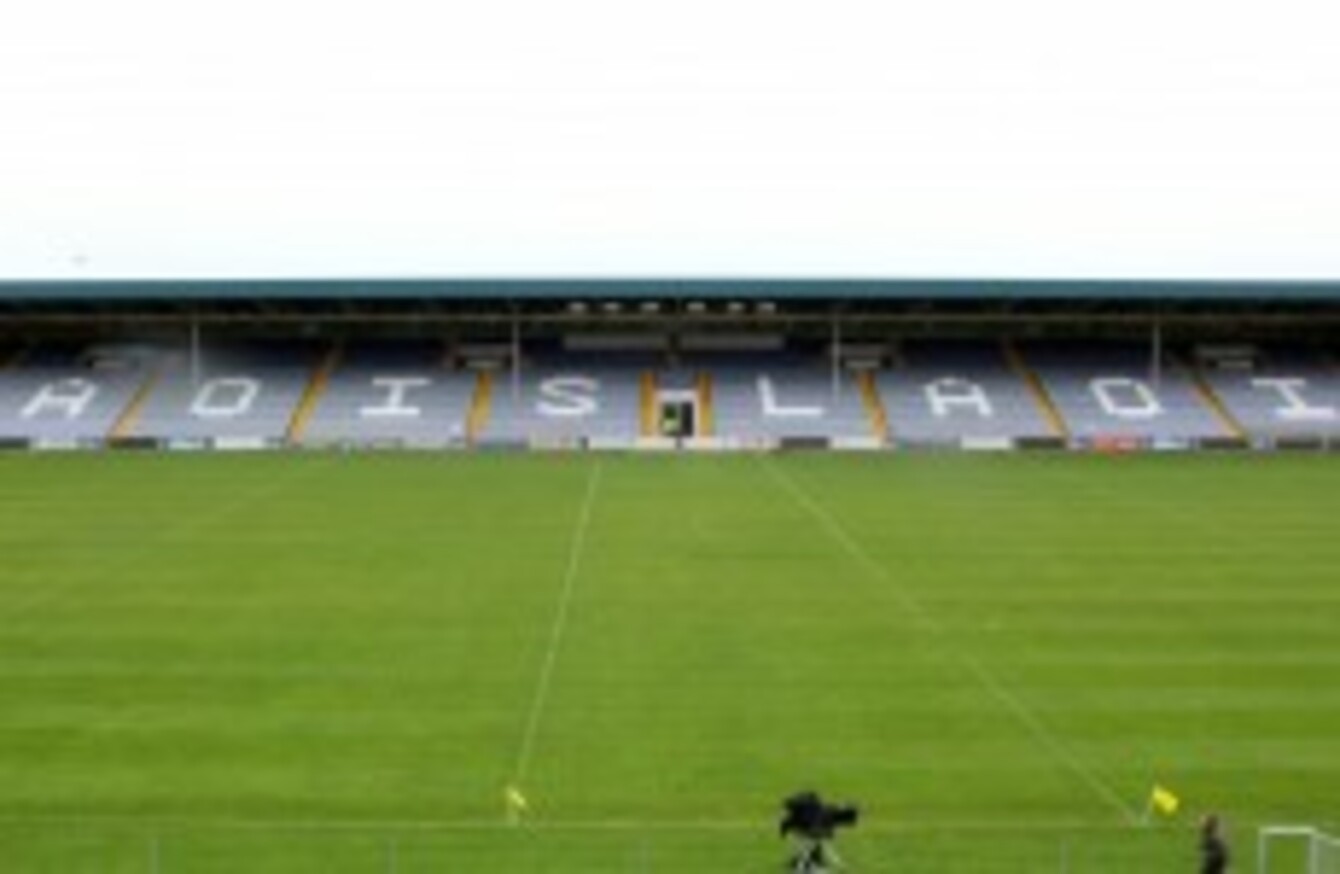 The covered stand at O'Moore Park.
Image: inpho
The covered stand at O'Moore Park.
Image: inpho
KERRY CHAMPIONS DR Crokes play old rivals Dr Crokes at O'Moore Park in an All-Ireland Club Football semi-final this Sunday.
Yesterday, it was reported that the Killarney outfit wanted 'segregation' of supporters at the Portaloise ground.
The game comes, of course, a week after another club from the Kingdom, Dromid Pearses, faced Tyrone side Derrytresk at the same venue.
The All-Ireland Junior Club semi-final last weekend made headlines for the wrong reasons as ugly scenes marred the proceedings and the media has since been filled with claim and counterclaim from either side.
Later yesterday, Crokes released a statement 'clarifying' their stance in which they insist they do not want segregation.
Instead they insist that a high demand for tickets caused a request for the block of seats where their juvenile members and family could be seated together.
To clarify the situation the statement added:  "We've brought juvenile members to all our games this year and they have been together for the games. However we believe that there will be a large attendance at the game in Portlaoise and hence our reason for looking for an area where these can be accommodated together.
"All other interpretation of the club's requests are a misinterpretation of the facts and the club is in no way calling for segregation of supporters."
Last night on Newstalk's Off The Ball programme, Irish Examiner sports editor Tony Leen said he'd learned that Crokes made enquiries about a change of venue before last weekend's events at O'Moore Park.
The GAA has 'no intention' of making any specific seating arrangements in Portlaoise or any GAA ground, the Irish Independent reports this morning, meanwhile.
So, do you think the club were right to ask for some separation of supporters?