LAST WEEK, WE discussed how important eating the right breakfast is and outlined which foods you should be eating first thing.
After trying a sweet choirzo hash with poached eggs dish, we're now going to move onto a sweet option for your breakfast.
Protein pancakes have become incredibly popular – and here's the only recipe you'll need to start your day in the right way.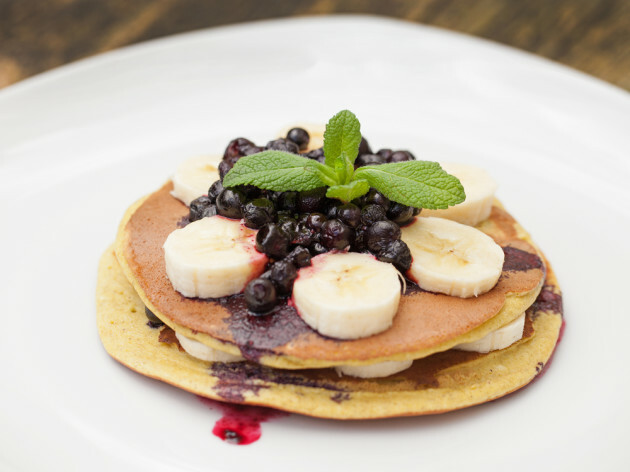 Shutterstock / Jessmine Shutterstock / Jessmine / Jessmine
Ingredients:
3 eggs

1 scoop of vanilla whey protein
1 cup of almond milk
1/4 cup of mixed berries
Mixed nuts and seeds
Greek yoghurt
1 banana
Method:
Blend eggs, almond milk, banana and whey protein together.

Heat a non-stick pan to medium heat.
Pour blended mixture onto pan to form pancakes. Let mixture sit in the pan until bubbles form, then flip the pancake and leave in pan until both sides are golden brown.
Remove pancakes and plate.
Cover with yoghurt, nuts and berries and serve.
Enjoy!
In association with Elite Physical Prep. Check out their website, Twitter or Facebook for more information.