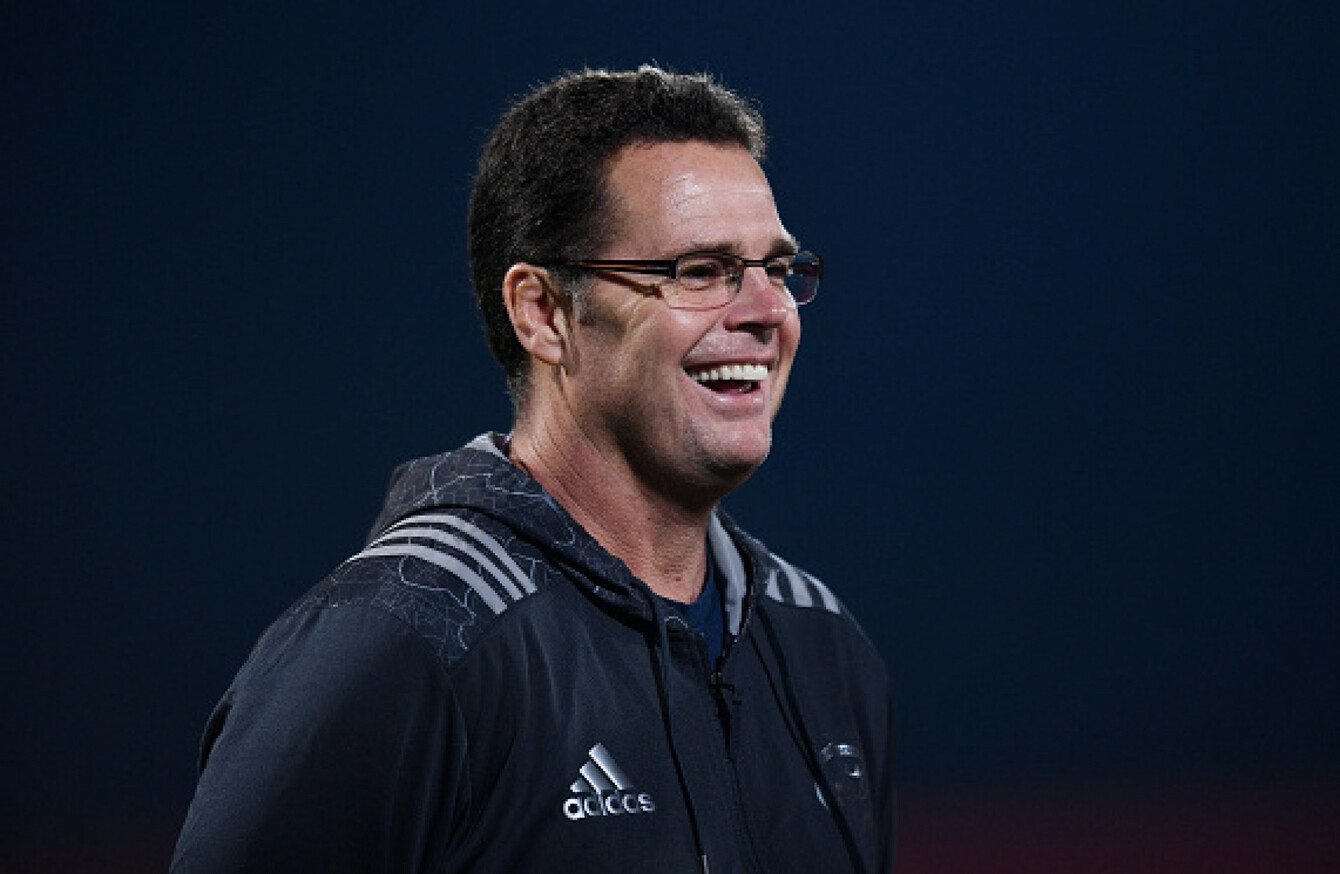 Rassie Erasmus was previously the Director of Rugby at Munster.
Image: Eóin Noonan
Rassie Erasmus was previously the Director of Rugby at Munster.
Image: Eóin Noonan
JOHAN "RASSIE" ERASMUS was hailed as a coach who can transform struggling South Africa after being confirmed as successor to sacked Allister Coetzee by officials in Johannesburg on Thursday.
The Springboks, traditionally the strongest rivals to top-ranked New Zealand, have slumped to sixth in the world rankings with the 2019 Rugby World Cup in Japan on the horizon.
In the last two seasons, the 2015 World Cup semi-finalists won only 11 of 25 Tests under Coetzee and twice conceded 57 points against greatest rivals New Zealand.
South Africa face top-ranked New Zealand twice and second-place England four times this season, offering huge challenges for the 45-year-old former Test loose forward.
Erasmus was scheduled to hold a media conference later on Thursday.
"Technically, there is not a better coach in South Africa than 'Rassie'," said Springbok legend Victor Matfield. "In fact, he is one of the best in the world."
"If Eddie Jones can turn England around in one season, 'Rassie' can do the same with the Springboks. There is enough time (before the 2019 World Cup) to get them back on track."
Former Springboks skipper and loose forward Corne Krige was equally lavish in his praise of the coach who quit as Munster director of rugby late last year and returned home.
"He is an astute coach with an incredible rugby brain who always got positive results wherever he has coached," said Krige.
"Erasmus will not be able to solve all the problems of South African rugby, but he might do the Springboks a world of good."
Erasmus coached the Free State Cheetahs and Western Province and held several posts with SA Rugby before moving to Ireland two years ago.
Columnists have also praised the choice of Erasmus, who steered Munster to the Pro12 final and the European Rugby Champions Cup semi-finals last season.
"So highly do SA Rugby rate 'Rassie' that they did not even consider other candidates for the position," wrote Jacques van der Westhuisen in the Johannesburg Star.
"He takes over at a time when things surely cannot get any worse than they already are. So, there is only one way to go… up."
Simnikiwe Xabanisa of the weekly City Press said: "Erasmus possesses the kind of rugby mind that has never seen the inside of a box."
After running eventual champions New Zealand close in the 2015 World Cup semi-final in London, South Africa slumped dramatically when Coetzee was hired.
Endless public and media calls for him to be ditched were eventually heeded by officials, who dumped Coetzee halfway through his four-year contract.
South Africa have been world champions in 1995 and 2007 and conceding 57 points in successive Tests against New Zealand was humiliating.
The 57-0 thrashing in Auckland was the heaviest suffered by the Springboks since they debuted in 1891 and the 57-15 hammering in Durban was the biggest home loss.
Coetzee created other unwanted records, including overseeing the first loss to Italy, the first home defeat by Ireland and the first away loss to Argentina.
Critics were merciless, constantly slamming his matchday selections, game plans and the inability of many in his squad to master basic skills, like competing under pressure for lofted kicks.
Columnist Mark Keohane argued from the day Coetzee was appointed that he should not have got the job because "Allister was not among the top 10 coaches in the world".
South Africa launch their 2018 season by playing Wales in Washington on 2 June followed immediately by a three-Test series at home against England.
The42 is on Instagram! Tap the button below on your phone to follow us!