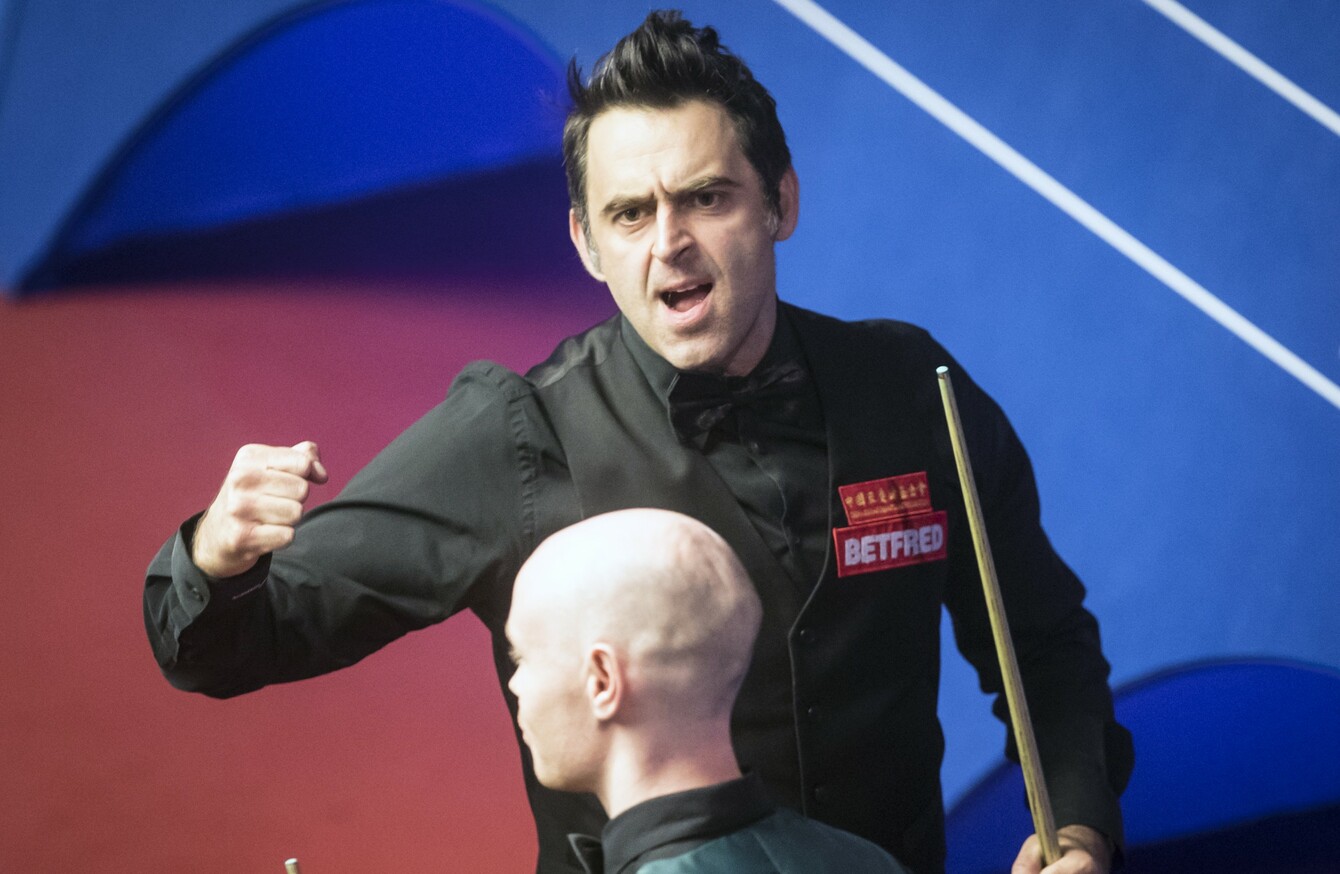 O'Sullivan after beating Gary Wilson at the Crucible.
Image: Danny Lawson
O'Sullivan after beating Gary Wilson at the Crucible.
Image: Danny Lawson
RONNIE O'SULLIVAN INSISTS he was done with being "bullied" and "intimidated" by officials as he hit out at snooker's hierarchy after winning his first round match at this year's World Championships today.
The five-time world champion singled out World Snooker chairman Barry Hearn for special criticism as he made clear his anger at receiving a letter from disciplinary chiefs after he criticised a referee and photographer during January's Masters.
The 41-year-old O'Sullivan, one of the most talented cuemen the game has known, is now snooker's biggest drawcard while Hearn, who made his name in sports promotion as the manager of six-times world champion Steve Davis, has been credited with lifting the game out of the doldrums since taking charge of World Snooker.
But the two Englishmen's relationship took a turn for the worse when Hearn said last week that some of O'Sullivan's recent behaviour had been "embarrassing".
Post-match interviews have seen O'Sullivan deliberately and repeatedly respond with one-word answers, while he gave an interview to British television channel ITV at the World Grand Prix in February using a 'robotic' voice.
But O'Sullivan feels he has been harshly treated, with 'The Rocket' launching an attack on Hearn on Sunday that was almost as blistering as one of the quickfire century breaks which led to his nickname.
I phoned Barry up four weeks ago and I said, 'Barry, I'm done with all you and your board of people'," O'Sullivan said.
"And I've got a very good friend of mind who said, 'Just let my lawyers deal with it'. I won't get involved with it because I'm not being bullied, I'm not having people doing that to me ever again.
"I'm just fortunate I've got a very good friend who's got very good lawyers and they've got my back. I just want to play and have fun."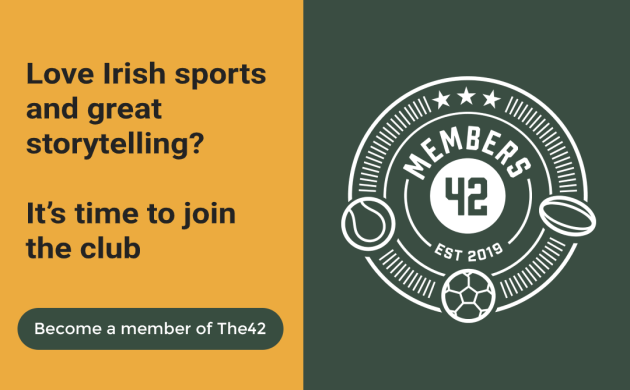 O'Sullivan added: "I like Barry, but I'm not being intimidated or bullied any more."
On the table, O'Sullivan defeated determined World Championship debutant Gary Wilson 10-7.
"It's important that I keep focused, keep professional, keep myself out of trouble and just try to come and do a job," explained O'Sullivan, who has failed to win back-to-back matches at the five previous events he has competed since lifting the Masters trophy at London's Alexandra Palace in January.
"It's all about business."
The42 is on Instagram! Tap the button below on your phone to follow us!