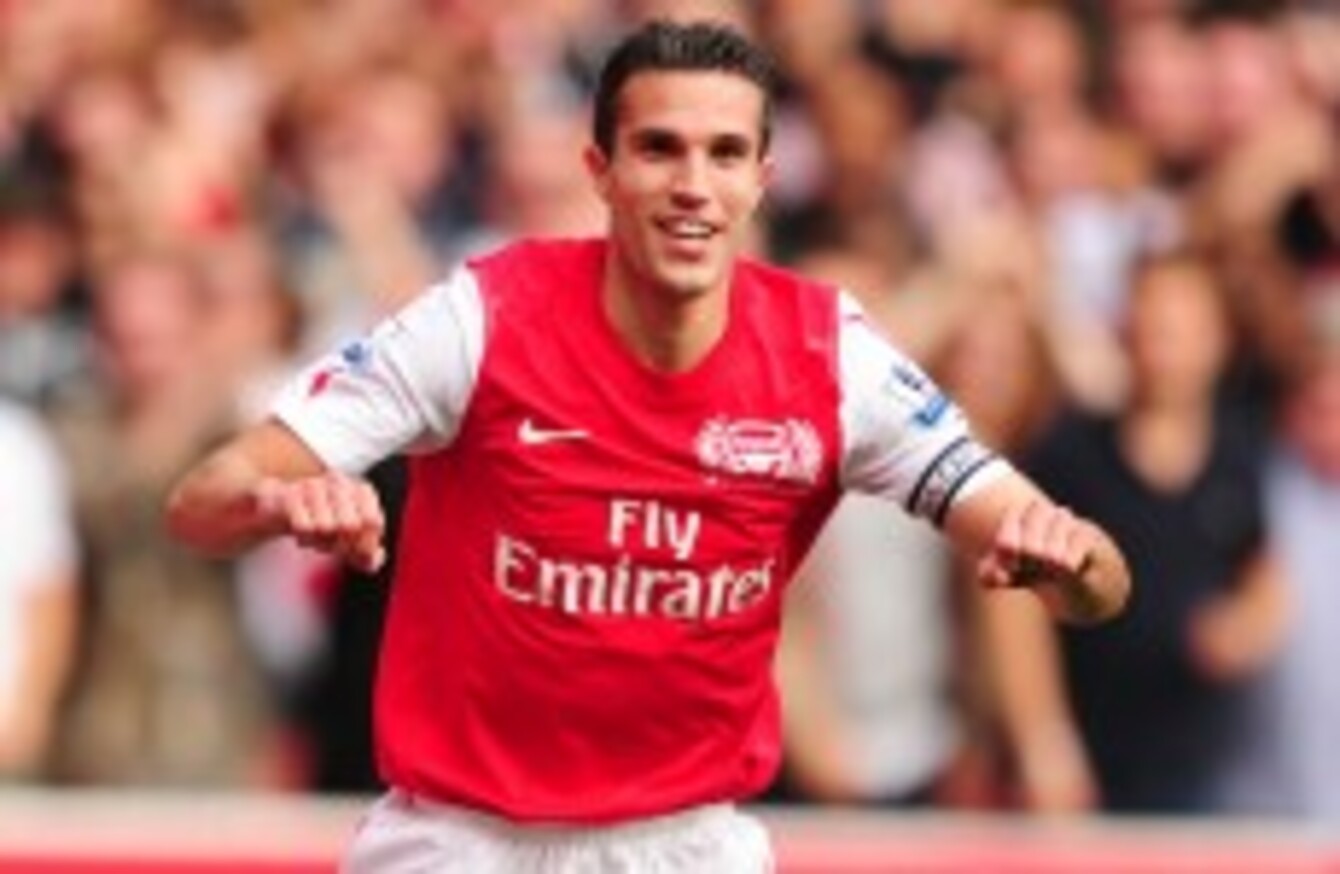 Image: Adam Davy/EMPICS Sport
Image: Adam Davy/EMPICS Sport
GOONERS EVERYWHERE, TAKE a deep breath – club captain Robin van Persie says he's committed to Arsenal.
The Dutch striker has been the focus of much speculation about his future after confessing last month that he is not willing to sit down and discuss a new contract with the London club… just yet.
Van Persie still has 18 months to run on his current deal but given the recent departures of Cesc Fabregas and Samir Nasir, another high-profile exit would have Arsenal supporters twitching even further in their seats.
"I see stories which make me laugh, but I can see how frustrating it is from the fans' point of view," he wrote in his programme notes ahead of Arsenal's clash with Sunderland.
"But I am committed to Arsenal. I am captain, and fans should not believe everything they read."
Supporters were up in a flap again when stories that the front man was selling his home in London surfaced. Manchester City are known to be keen admirers and given the Gunners' sluggish start to the season, it did seem as if Arsene Wenger's empire was coming apart at the seams.
Van Persie added: "As for that house story, the house has been for sale for a while, but I'm not living on the streets or anything. I have found a really nice house, and yes, it's in London!
"So I want to put that straight, I am committed, and I will show that on the pitch."