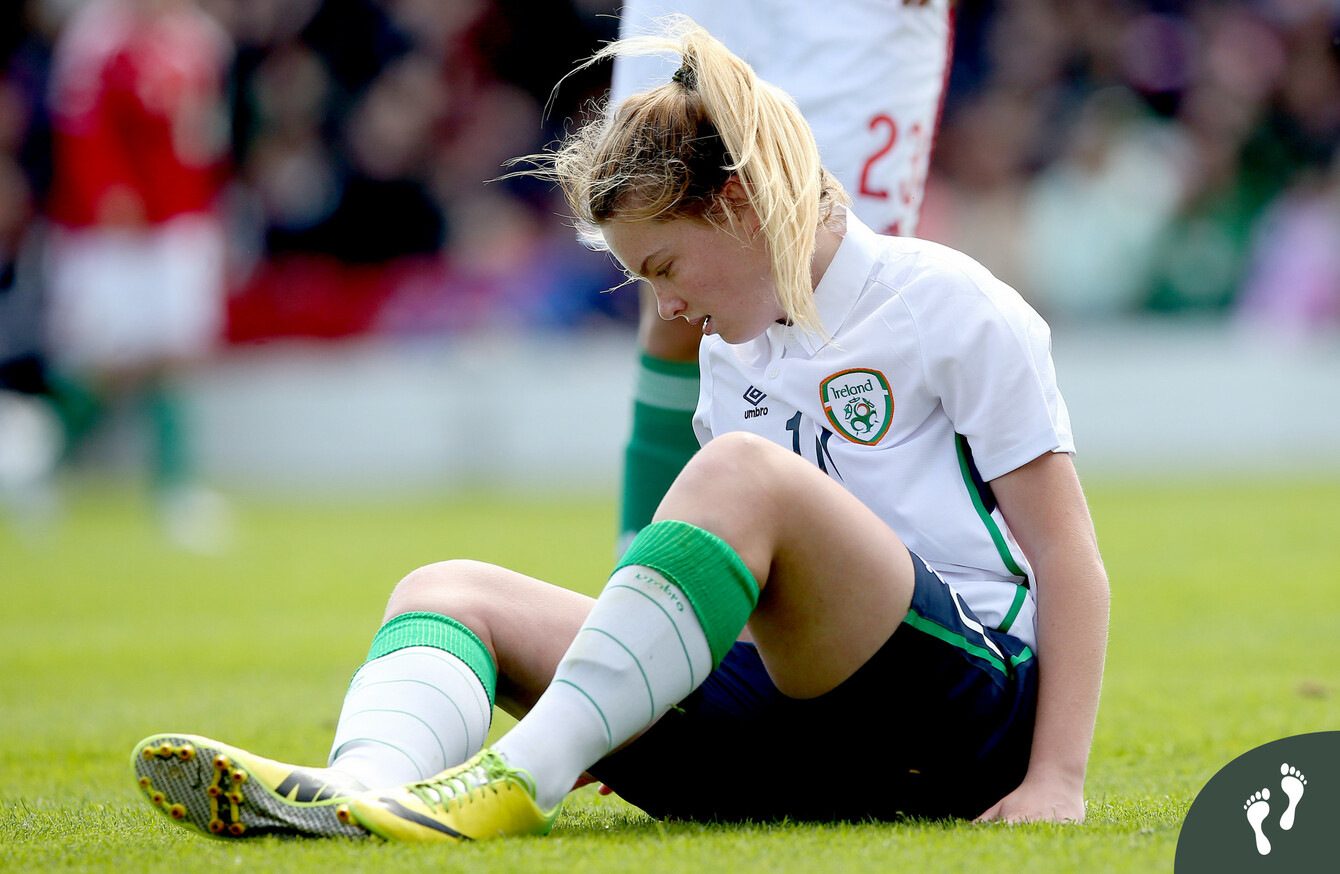 In her latest #FollowFitness column, Saoirse Noonan answers your questions.
Image: James Crombie/INPHO
In her latest #FollowFitness column, Saoirse Noonan answers your questions.
Image: James Crombie/INPHO
THE LEAVING CERT starts next week, so it's full steam ahead with that for me and thousands more sixth years up and down the country.
As you'll see below, that doesn't mean I'll be slacking on my training but I'll have to be clever with my time management to get everything done.
In this week's column, I'll be answering some of the questions readers of The42 have sent in over the past few weeks:
1. Who was your sporting hero growing up — and if I can ask a second — did you have a GAA or football player whose style you wanted to copy?
Growing up, Brazil's Ronaldinho was the person I would always want to watch play. When he used to play with Barcelona, the way he used to pass the ball and all his tricks and flicks were crazy.
But growing older I looked up to Clare Shine as she was a player who had come from Douglas Hall — who I was playing with — and achieving all the things I knew I'd love to do.
In GAA, I definitely looked up to James Masters. Again, as I was a Nemo girl and always involved with the boys, I'd be at all the Cork and Nemo senior matches. James could score points from anywhere and always throw in a shimmy to bypass players.
Clare is now playing with Cork city with me and James is the Coach of the Cork senior ladies footballers so it worked out well.
2. Who's the toughest opponent you've ever come up against (and why)?
I've played against some really talented players but the toughest opponent ever was a centre back with the Netherlands.
I can't quite remember her name but she had everything. She wasn't just a strong, fast, player who could read the game; she also had the skills and wanted to attack leaving me nearly defending her more than she had to defend me.
She was so composed and never panicked; she really was outstanding and I'm sure she will be in their senior team in no time.
3. What's the toughest part of being a dual star, is it the amount of training?
Probably making decisions and time management.
You want to perform at 100% for every game but also want to give full commitment to both teams.
4. Will you be taking much of a break for the Leaving Cert?
There's not a lot of time for break at this level, there's always something happening.
I always try to keep my fitness level up but I would hope to spend a few days with my family too.
5. When you're finished your Leaving Cert, what are your future plans?
The Leaving Cert is my priority at the moment. When it is finished, I hope to go to college and study social science, as well as continuing to play sport at a high level.
But it's true that nobody knows what tomorrow might bring.
6. What's the best piece of coaching advice you've ever received?
Before every game the last thing Dad would say to me is "on target and don't let the game pass you by."
But the best bit of coaching advice I've ever had was to believe in myself because anything is possible and always go out and give 100%
7. I've a five-year-old daughter and I'd love her to play sports but she's showing no interest so far, have you any advice?
There's such a variety of sports I think there's something there for everyone.
She's still young, so keep bringing her out and getting her involved if she doesn't enjoy it you can't force her.
My whole family are avid sports fans so, since a young age, every weekend I would be at the side of a pitch with a ball.
I had to entertain myself and I used to do laps walking around the pitch soloing the ball while my dad or brother were playing.
You can follow Saoirse's journey over the next 12 weeks right here: