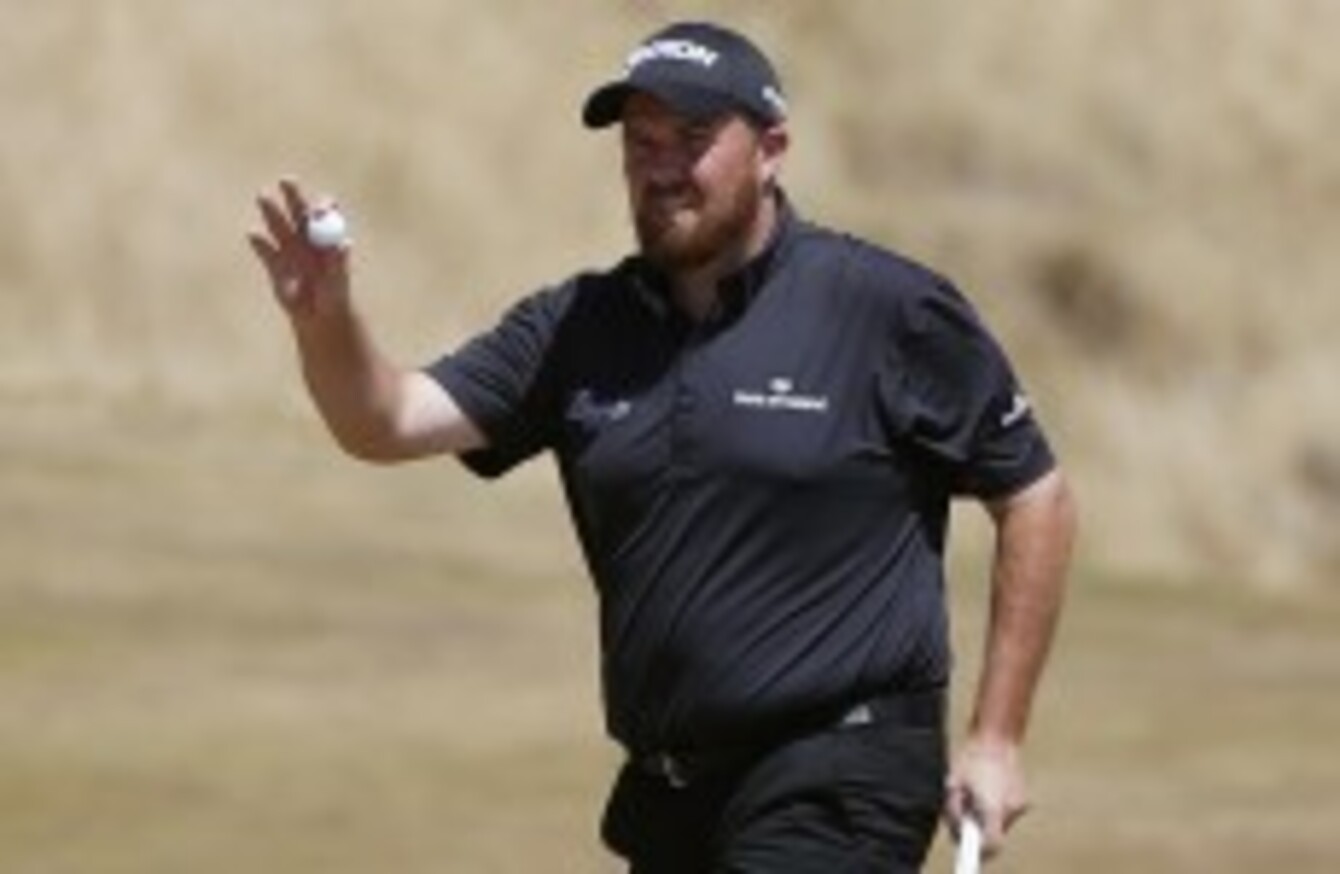 Lowry: finished in a tie for ninth at the US Open last month.
Image: Lenny Ignelzi
Lowry: finished in a tie for ninth at the US Open last month.
Image: Lenny Ignelzi
Updated at 22.30
SHANE LOWRY BELIEVES that he can go to The Open next week and win.
He'd just prefer if people stopped talking about it.
It's not that he minds the pressure, or even hears the lofty expectations that others are setting for him.
But in Major terms, he knows he's still a novice. When he tees up at St Andrews legendary Old Course on Thursday week, it will only be his 11th time to play in one of golf's 'Big Four' tournaments.
Still, he arrives at the home golf in form that many would envy: tied-ninth in the US Open at the notoriously tricky Chambers Bay a fortnight ago, as well as tied-ninth on the links at Hoylake last year.
Had a couple of breaks gone his way in the US Open, he knows he could have been even closer than the five shots he finished behind Jordan Spieth.
A reminder than novices can, and do, spring from the pack to win.
"I'm definitely not at the stage in my career where I have an eye on Majors," Lowry said on Monday as he prepared to fly out for the Scottish Open.
That's one thing where I think people are getting very carried away, talking about me winning Majors. I've only won two events.
"I'm going to Scotland to win. I'm going to just play as well as I can and see what happens and try get myself in a good position. Then I'll go on to St Andrew's on Monday and see what happens up there."
It's now closing in on three years since Lowry's win at the 2012 Portugal Open and it is that itch, more so than the Major dream, that he is most desperate to scratch.
He has been knocking on the door with admirable consistency. Already this year he has pocketed close to €700,000 in prize money, secured a PGA Tour exemption for the rest of the year — and effectively guaranteed his US card for 2016 — as well as breaking back into the world's top 50.
"I think people are getting very carried away," he added.
I just saw an interview that my dad did in the paper the other day and I didn't even know he did it, talking about me winning Majors. I wasn't too pleased about that to be honest.
"So I think this talk about me winning Majors has to stop. I've finished ninth twice in two Majors — I've only played in 10 Majors and St Andrews will be my 11th.
"I'm still at an early stage in my Majors career but I'm not saying I can't go and win it. I definitely can go and win it. I just would prefer people to stop talking about it."
Lowry's dad might have inadvertently added to the hype but coach Neil Manchip is making sure that his feet stay planted firmly on the ground.
"I don't mind people talking about it, I just won't listen to it! That's something that Neil is very good with.
"Neil will have me in a good frame of mind next week. We'll talk about it, what everyone's saying and the hype and stuff, but at the end of the day it's just about getting back to basics and the stupid old clichés about hitting the first tee shot at St Andrew's and seeing what happens from there."
That first tee-shot is one that he's hit plenty of times over the years, as an amateur and as a pro.
His first Open in 2010 was played on the Old Course and while that will forever remain special, Lowry knows his game is in a very different place now.
"I'm definitely better. I think everything shows that in terms of statistics and all that sort of jazz.
"I'm more mature and just a better golfer. I hit the ball longer, straighter, more solid. My short game is better, my putting is better at times. I'm definitely much more of a package now than I was then.
Listen, I know I can win any tournament, I'm not going to sit here and say that I can't. I'm definitely more complete than I was.
"I'm going to St Andrews to win, not to make up the numbers.
"But first of all I'm going to Scotland this week to win as well."
Originally published at 07.00