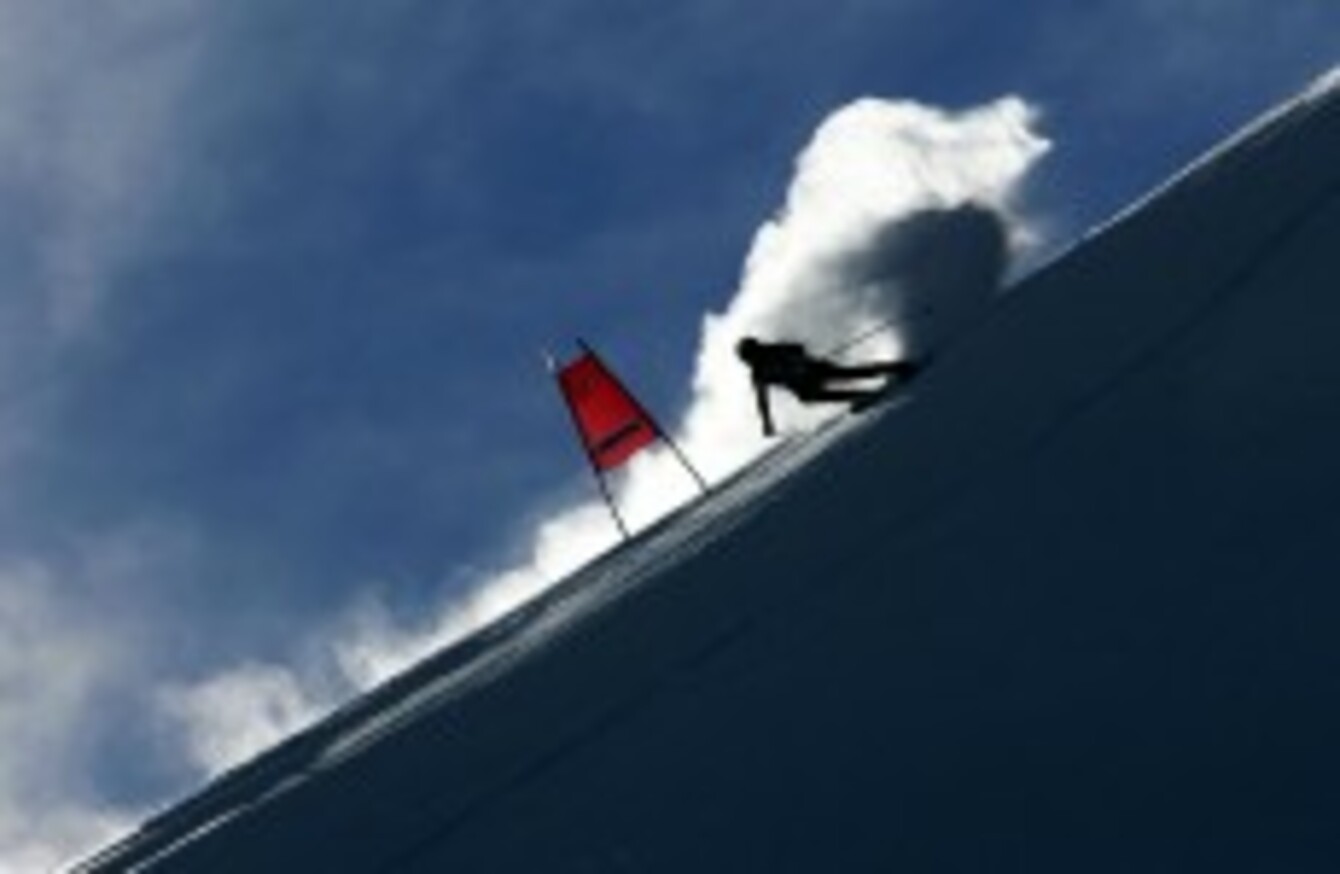 Image: INPHO
Image: INPHO
SO YOU'RE PLANNING a ski holiday over the next number of months but you're a bit afraid of the slopes, the high speed, the fear of falling, not knowing what to bring, what not to bring… you haven't much of a clue, truth be told.
Fear not, because help is at hand and if you're part of the growing number of Irish people heading to the likes of Austria, Italy, France or Andorra for a bit of snow this winter, here's a few things you should consider.
1) This is not as easy, or hard, as you imagine
Having some prior experience of skiing will make your trip more enjoyable but if not, check out skiclub.ie in Dublin or glencentre.ie in Cork who organise coaching prior to you hitting the piste abroad. Save you a bomb and gain more confidence.
"The beginner courses we run would get you through the basics and onto your first lift," explains Tom Metcalfe, a ski instructor at skiclub.ie.
"It's designed make you familiar with what you're going to face. Simple things like what size boots to get; very often you go out and get the wrong size and it takes you a couple of days to sort them out, you end up with sore feet and toes and it's unnecessary.
"Also, another tip is rent all the gear when you go out first. You may not like this sport!"
2) Chalet or self-catering apartment?
"It all depends on your finances and the number of people in the group," offers Metcalfe.
"A chalet is convenient in that it's all under one roof, a lot of the operators would have their own ski-schools there and some of them would also have guides in the chalet. I'd also advise people who are going on their first trip go to the more established places."
3) Will I need an instructor?
"Absolutely," is the advice here.
"Go to the ski school, sign up as a beginner, you'll be in a group with people the same standard as yourself. Don't worry about your friends, go into the class and you'll meet more people there.
"You'll be safe there as well, you won't get friends taking you to the wrong places; that's where accidents occur."
4) Do I need to be fit?
"Relatively. It's a holiday, after all, but you don't have to be super fit. That comes later!"
5) When to get lessons at home prior to going out?
"I recommend you do it early enough — don't turn up a week before you're going away. If you were to go no later than three to four weeks before you go, you'd do yourself a lot of good.
"You don't ski a week before you go away because if you have a fall and get injured you could destroy your trip."
6) What do I need to bring? (Assuming you rent most stuff out there)
Alan Moynihan, a ski tour operator with Irish-based Highlife gives us the check-list:
A good pair of sunglasses is a must to protect against the strong rays. Alternatively, goggles are ideal when it's snowing.
Good quality ski / snowboard gloves.
When skiing at high altitude you are exposed to stronger sun rays — protect your skin with a high factor sun cream (30+ at least) and carry it with you at all times to avoid coming down from the slopes with a bright red nose and burnt cheeks. A key top tip is to apply factor under your chin and eyebrows as the sun reflects from the snow and hits these spots. Pack a protective lip balm also and apply daily.
A "bum" bag or small rucksack can come in handy to carry small essentials such as water, snacks, sun cream and sunglasses onto the slopes.
A warm hat / helmet.
Long woolly ski socks.
For the cold creatures amongst you, pack thermal undergarments (long johns and vest) to keep you warm from head to toe.
Plenty of warm clothing to keep you warm and cosy throughout your ski holiday.
Avoid borrowing skis or snowboards from others since they are typically designed based on someone's height and weight. Also avoid buying skis for your first trip.
Don't forget your swimsuit for your chalet hot tub.