SONIA O'SULLIVAN WAS often forced a step down, or off, the podium in her athletics career only for doping questions to cloud her rival's result.
Wang Junxia of China and Romania's Gabriela Szabo denied O'Sullivan glory at Olympics and World Championships in 1990s. Both names have been linked with Performance Enhancing Drugs with the Chinese athlete's coach sacked in 2000 after six of his athletes tested positive for doping.
"When you look back," she told TheScore.ie, "I think it's amazing that people got away with what they did get away with. It's one of those things, there's not a lot you can do to change the past. You just hope that the people that are out there tracking the athletes, that they continue to do that."
O'Sullivan added, "It makes you sick; more so when you look back at the different races and athletes; what they achieved. Obviously, something was not quite right." The Cork native says medal success — she won middle-distance gold at the 1995 World Championships and silver at Sydney 2000 — convinced her she could beat drug cheats but admits to a lingering regret that she was denied in so many events she worked so hard to prepare for.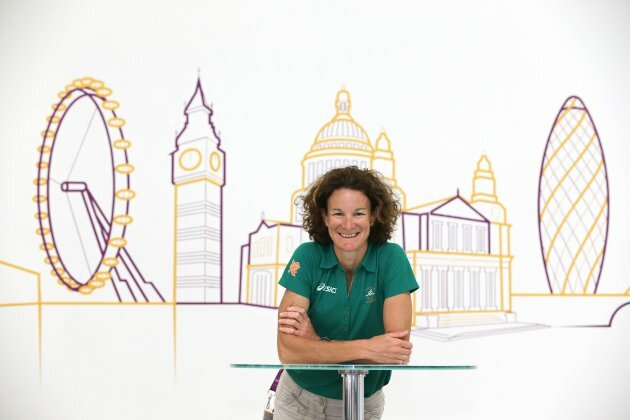 O'Sullivan was Chef de Mission for Team Ireland at the London Olympics last year. INPHO/Morgan Treacy
Almost a decade after O'Sullivan retired — with 13 major athletics medals — doping has not been purged from the sport. "It is encouraging to see that people are being caught and not getting away with it as much as they used to be," she said.
"I find it hard to believe that you have these tests that are now catching people and people are still cheating," O'Sullivan added. "To some people out there, it doesn't seem to matter. The risks don't seem to outweigh the benefits. Maybe, in the countries they are from, the monetary rewards are so much greater than any sort of ban or anything they might get. You're just dealing with different mindsets and the way people rationalise.
"It would never be accepted in Ireland or many other countries around the world. You just hope that, eventually, all these people just get caught, and they don't show up at these championship events."
O'Sullivan was Ireland's Chef de Mission at London 2012 and recalled the night, in the stands of the Olympic Stadium, she witnessed Turkey's Asli Cakir Alptekin [banned in May for 'abnormal blood values from biological passport'] win gold in her former discipline. O'Sullivan commented:
That Women's 1500m final last year, people looked at that and they knew that something wasn't right. At the same time, even though the girl that won tested positive nearly a year later, her Olympic medal will never be taken away from her. Even if it was, it doesn't really change what happened that night. You just feel sick when you see things like that. You can see it's not right."
A two-year ban handed out European hurdles champion Nevin Yanit, in August, directly benefited Ireland's Derval O'Rourke, who was upgraded to bronze. O'Sullivan is pleased that O'Rourke's efforts have been rewarded but says retrospective actions would mean little to the many athletes robbed of glory by drug cheats.
"If someone gave you a medal," she said, "it would be like getting upgraded. It wouldn't change they way I feel [about the race]. No medal would match the feeling you would have got by winning that night. You'll never get that feeling back."
The Life Style Sports Run in the Dark takes place from 7:30pm in Dublin, Cork and Belfast on Wednesday, 13 November. There will also be runs in Manchester, London and, with O'Sullivan, in Melbourne. For more, check runinthedark.org.