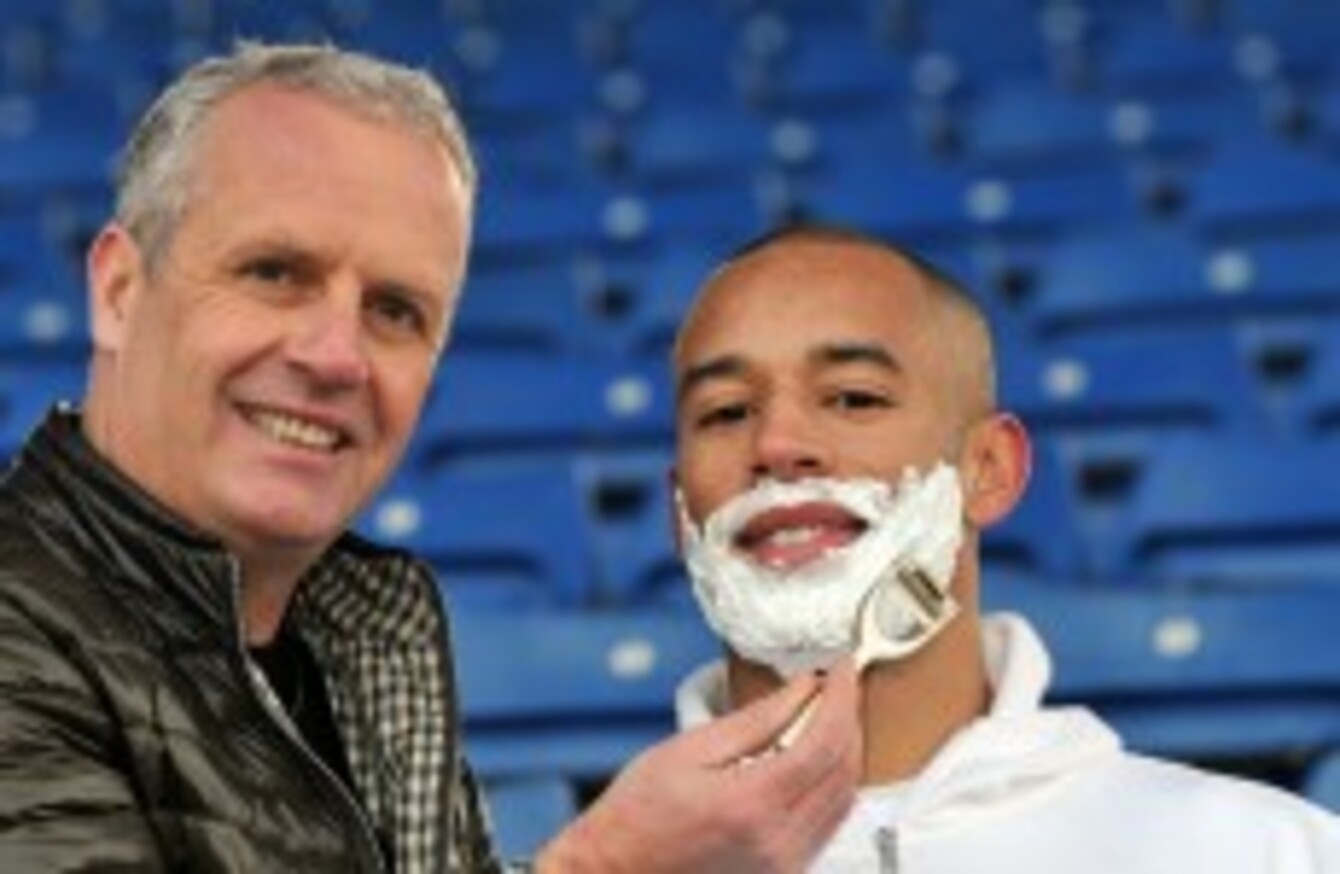 Sprinter James Ellington (right) with Will King, the founder and CEO of King of Shaves
Image: John Stillwell/PA Wire/Press Association Images
Sprinter James Ellington (right) with Will King, the founder and CEO of King of Shaves
Image: John Stillwell/PA Wire/Press Association Images
JAMES ELLINGTON, THE, British athlete who put himself on eBay to secure funding has – in a roundabout way – achieved his goal.
On the bidding website, Ellington placed a £30,000 reserve on himself before the auction began in December and had accepted a deal worth £32,500 in the week before Christmas.
However, in a tale familiar to many eBay users, the prospective buyer turned out to be a hoax and the deal collapsed. Luckily, a backup offer was on the table from Will King, founder of shaving brand King of Shaves.
King made contact with the athlete via Twitter with a firm offer should the on-line sale fall through. It did. The deal is though to be worth £30,000 as the 26 year old athlete told the Press Association, ""King of Shaves basically bid what I was asking for and what I need."
Ellington, who recorded the fastest (non-altitude) British 200 metre time last year, had struggled to secure funding through the normal channels due to prolonged injury trouble. Clearly the cash injection will come as a massive relief, he gushed to the BBC:
"I personally want to thank all of the people who emailed, tweeted and wrote to me. "I've been so touched by all of your messages of support and even donations to my cause."
"Whatever I manage to achieve at London 2012, I'm doing it for you."