Jamie Lennon up against Dundalk pair Sam Byrne (left) and Dylan Connolly earlier this season.
Image: Bryan Keane/INPHO
Jamie Lennon up against Dundalk pair Sam Byrne (left) and Dylan Connolly earlier this season.
Image: Bryan Keane/INPHO
ST PATRICK'S ATHLETIC MOVED to within touching distance of the European spots on Monday night after a 1-0 win over high-flying Waterford.
The Saints had Ryan Brennan to thank as the midfielder headed in the winner just 15 minutes in, and the Blues finished the game with nine men after Sander Puri and Gavan Holohan were shown red cards.
That was Pats' fifth league win of the season and they sit level on points with fifth-placed Shamrock Rovers with one game less played.
After the result, manager Liam Buckley was quick to praise the impact of 19-year-old Jamie Lennon and 20-year-old Darragh Markey, while also giving a mention to James Doona (20).
"Darragh's great, his stats on the GPS are phenomenal and he's got so much energy that it's untrue," said Buckley. "His control of the ball is fantastic and we are just trying to get him into positions where he can affect the play either by scoring or linking in someone who can score.
"He was the one who crossed for Ryan's header. As an offensive midfielder, if we don't get our chances from them or from our wide players then we won't do anything."
"Jamie Lennon has come in and he's in the team on merit," he added. "He's done fantastic and we had him through the U19s.
He knows the role fantastically well and he would be in the same batch as James Chambers, Greg Bolger — that type of player. He's really good on the ball and his passing range is fantastic.
"He is a top player and he will get a career out of it, that's for sure. He's developing and we've spoken to him about what we require but he's done great and we're delighted with him.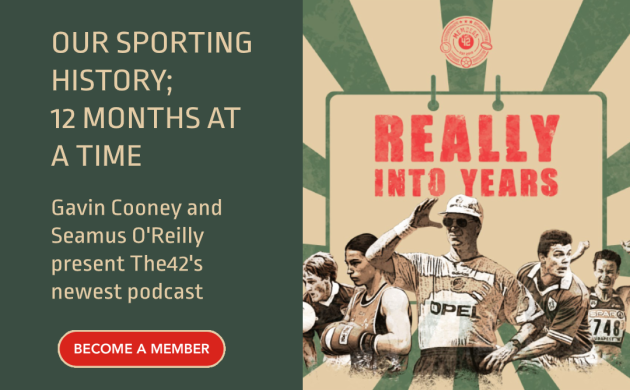 "Young Darragh has come in and done great and James Doona has been excellent and is another top player. They will all have a chance this season."
Last week, the Inchicore club launched plans to build a new 12,000-seater stadium at St Michael's Estate, just across the road from Richmond Park.
The hugely-ambitious proposal would see the ground constructed as part of a state-of-the-art housing and shopping complex, and Buckley admits he is excited by the prospect of it.
It's fantastic for the club, I'll be straight," he said. "If the whole thing can be cleared and gets done, it would be unique from a building point of view.
"I'm sure you've seen the roof is on the shopping centre, and all the community stuff that goes with it. It would be fantastic for the league. You consider that they're putting a new stand up in Tallaght to bring it up to 8,000. Cork is very good down there as it is.
"The more we can do with stadiums the better it is for the league, especially when people come to watch us. Dundalk will probably do something with theirs, bearing in mind the way they are structured. Sligo's is good. Going back to my time, they would be far better."
The42 is on Instagram! Tap the button below on your phone to follow us!