MANY CLUB MEMBERS often miss key information because there are so many different messages coming from different sources. It's a common complaint.
Between club websites, Facebook and Twitter accounts the big details often miss their target. And unless your club has bustling coffers, it is unlikely to invest in its own, personally-designed app.
So here we introduce Clubify, the app that centralises all of this information – allowing club members to access fixtures, results, club news and even lotto services.
The idea is that a club secretary or PRO can centralise the information through the Clubify app and they can also add multiple administrators for the app via a webpage.
It operates as an independent club news source that will store all the essential information in one place. And it also sends push notifications to users when the club adds an important item.
The grand plan is to eventually allow club members to take care of their annual registration and fundraising contributions using the app but that is a way off yet.
The idea originated in Sixmilebridge in County Clare and since its release earlier this year the likes of Kilkenny's Ballyhale Shamrocks and Dublin club Cuala have jumped on board.
The app is available on Android and Apple devices and is free.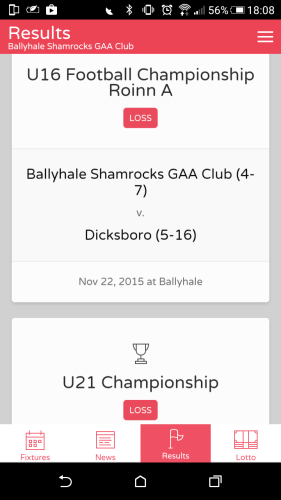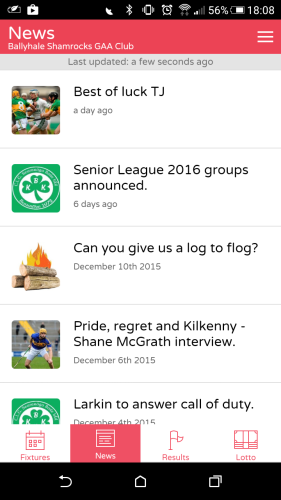 GAA Stats and Scores is an app built by coaches, for coaches.
Finding the recording of statistics an increasingly difficult task, a tech-savvy coach in Dublin decided to make life easier for himself by creating an app to record all the key match details.
While this particular app is modelled on the GAA scoring system, there are plenty of similar options out there for different codes.
This app allows users to link player names to their corresponding numbers and with the touch of the screen, you can add statistics to their profile as the game progresses.
Coaches no longer have to flick through their disorganised notes for half-time team talks, all of the information is to hand as long as you have someone alongside happy to fill in the blanks while the action unfolds.
The app requires Twitter to run in tandem but that also makes it easy to tweet team selections and statistics to club members.
The program is free and available on Android and iPhone devices.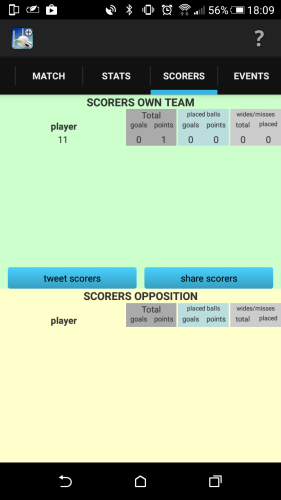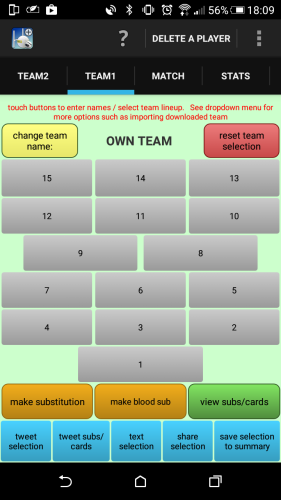 Performa Sports is a leading sports analysis and coaching software designed to improve observation, communication and learning.
It began as a university project for Danny Turley in UUJ in an attempt to improve the efficiency and usability of sports analysis.
Apple's iPad was launched around the same time, so Performa Sports was coded as a native iPad app for mobility and flexibility. The app integrates directly with the Performa Sports cloud analytics platform to extend coaching contact time with players, allowing them to see and communicate on their own data and video clips or group compilations of set plays, etc.
Research shows that coaches can only recall around 30% of live performance events. The crucial difference with Performa Sports is that it provides real-time data to help coaches make informed decisions based on facts during a game, rather than solely relying on post-match analysis after a disappointing defeat.
Turley went on to work with Joe Kernan and the Armagh senior team and to set up Performa Sports, which is based in Portadown. The app has since been downloaded in more than 60 countries.
The efficiency of the app allows you to quickly sync game data with game video to instantly create your video analysis. The focus is on deeper analysis, using data to identify what's happening and referencing the video to see the how and why.
There is also a desire to encourage self-analysis by players. And because it is used on a cloud-based system it allows collaboration and encourages team members to engage with the information using their own devices.
Some of the company's clients include Tennis Ireland, Donegal GAA, West Bromwich Albion FC and Loughborough University.
Performa Sports offers three packages; Basic (€14/month), Plus (€40/month) and Pro (€1100/year) depending on your access to technology and the level of detail required.
Performa Sports offer a free 30-day trial from the App Store.
The program is only available on Apple devices.