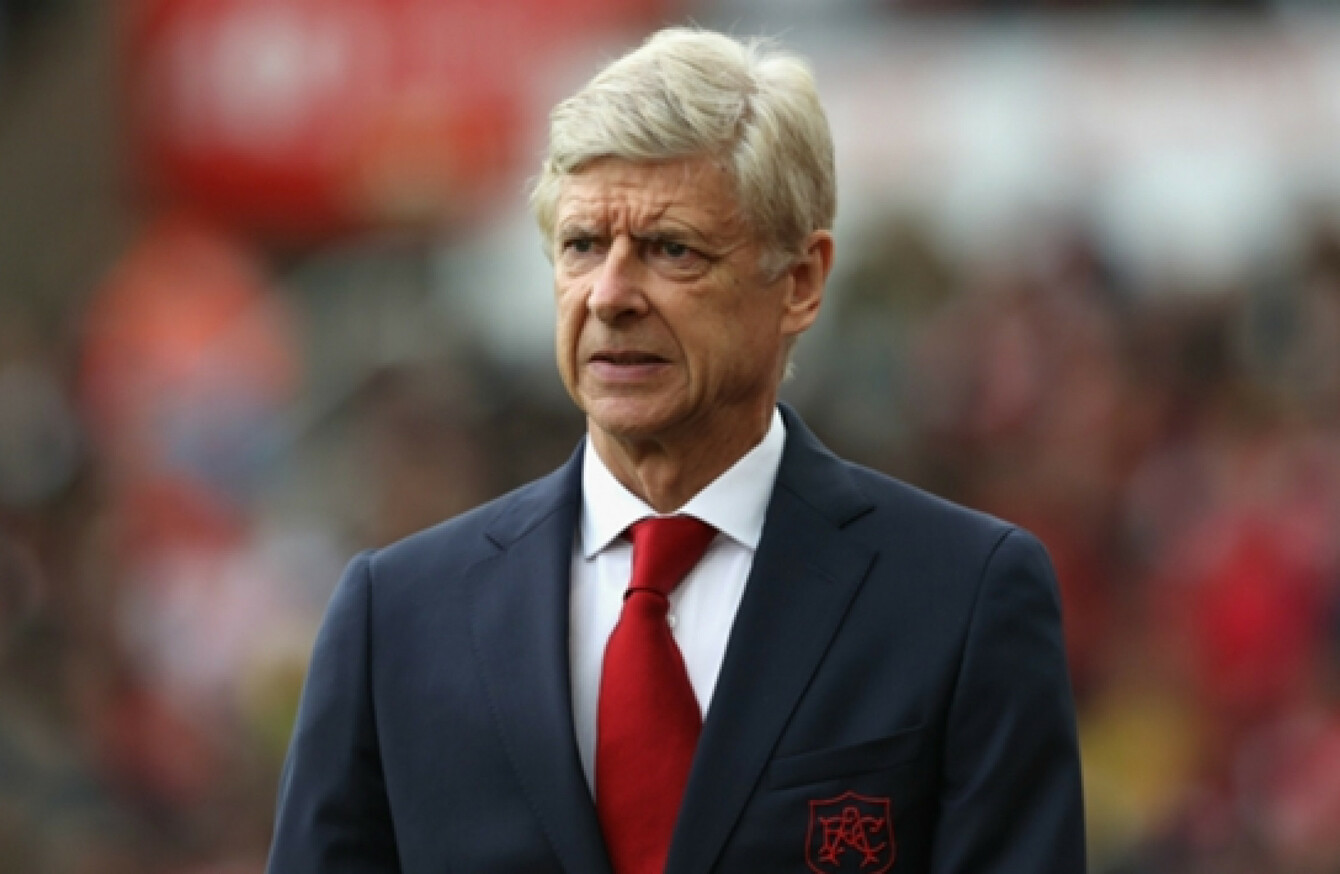 "Today, I am not convinced that we can maintain it."
"Today, I am not convinced that we can maintain it."
ARSENE WENGER HAS changed his mind on UEFA's Financial Fair Play (FFP) rules because he feels they have become unenforceable.
A year after Manchester United paid a world-record fee for Paul Pogba, the total has been topped three times with the transfers of Neymar and Kylian Mbappe to Paris Saint-Germain and Ousmane Dembele to Barcelona in a summer of many big-money moves.
The lavish fees PSG paid prompted immense criticism from figures across the game and UEFA has confirmed an investigation will be opened, though the French club insist they have not breached FFP regulations.
Although Wenger was an early advocate of UEFA taking action to discourage reckless spending, he believes the rules have already become obsolete.
"Financial Fair Play raises new questions. I always did plead for it. Today, I am not convinced that we can maintain it," he told reporters.
"Football is maybe only at the start of a huge financial investment. It has become the most powerful sport in the world. It means do we have to open the door completely to investments? It is a question we have to raise because, at the moment, it looks like we have created rules that cannot be respected. There is nothing worse than when you create rules that are not respected.
"Maybe we are at the crossroads and we have to think, do we open it with complete freedom to investment for people like the Chinese and Americans, who want to invest here [in England]? If you want to remain the best league in the world, that is certainly the way we have to go.
"Do I want to get rid of Financial Fair Play? I think so because there are too many legal ways to get around it. The question, at least, has to be raised.
"At the moment, it looks like you can buy clubs in China and get the players there, and buy them in other clubs, then get them, after, here. You can get around [FFP]. Am I convinced that, at the moment, the rules are strong enough to make it respected? I'm not sure."
Subscribe to The42 podcasts here: