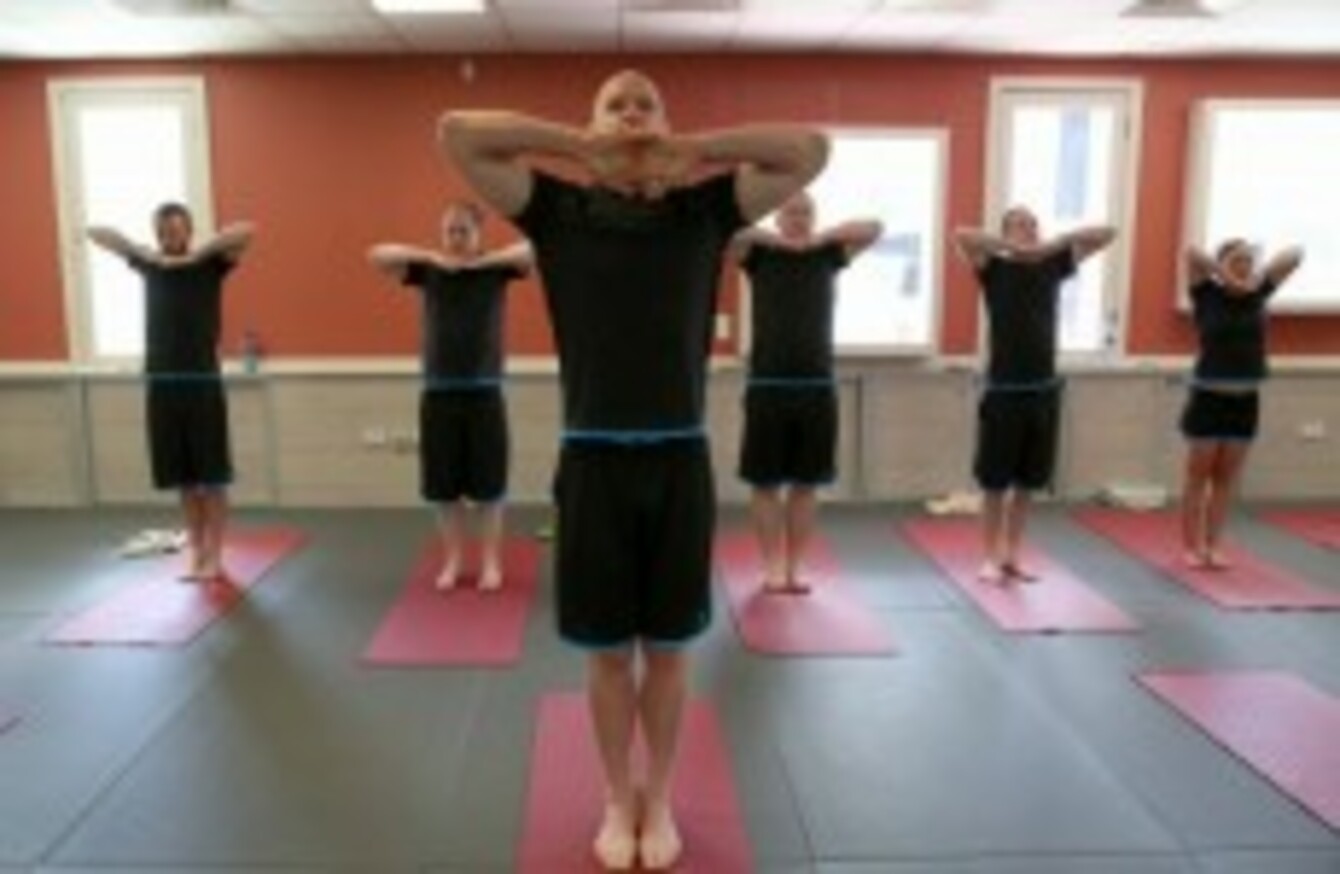 Even Paulie (and our own Steve O'Rourke) do it.
Image: YogaHub
Even Paulie (and our own Steve O'Rourke) do it.
Image: YogaHub
YOGA IS VERY much the preserve of women, which is remarkable given the amount of stretching, groaning and tight-fitting clothing in most classes.
YogaDublin are 15 years in business and are easily the biggest chain in the country with three studios in the capital.
They report that of their 1,000 or so visitors every week to their Ranelagh, Dun Laoghaire and Dundrum studios, only around 20% are men.
It's a figure that Dundrum studio manager Veronica Wood said is on the rise and for any men reading this, here's what you can expect to get from a class, aside from the above.
Wood says "the more regularly you practice yoga the sooner you'll see and feel changes; some people notice changes straight away while others might take a bit longer. Everybody is different."
So grab a towel, engineer some floor space for yourself and look forward to these benefits in a few weeks…
1. Burn calories
"The number of calories burnt would depend on the intensity and style of the class but you can expect to burn anything from 200-800 calories in an hour-long class," explains Wood.
2. Stay alert
"The benefits of yoga stretch way beyond stretching and it is known to help reduce anxiety, depression, fatigue, asthma and insomnia.
"Additionally yoga stimulates the brain and nervous system to improve memory and concentration."
3. Keep up your cardio
"Cardio isn't a term you would normally hear in a yoga class but it really depends on the type of yoga you are practicing.
Be part
of the team
Access exclusive podcasts, interviews and analysis with a monthly or annual membership.
Become a Member
"If you're attending a restorative/ gentle yoga class then you'll not be elevating your heart rate enough for it to be considered cardio but you can really get the hard pumping in an Asthanga class or a Vinyasa class which would contribute towards your cardio fitness."
4. Relax
"Yoga helps you slow down and control your breathing. This helps you focus as well as sleep and alleviate stress."
5. Strengthen that core and lengthen that spine
"Yoga can improve flexibility, build muscle strength, improves posture and balance, increases your energy levels and all these increase your self-esteem and mood."