MATCHES INVOLVING AUSTRALIAN side Western Force over the coming months will see the trial of a law tweak allowing for nine-point converted tries.
World Rugby has signed off on a request from Rugby Australia for a "temporary closed laws trial" in games involving the Force, who were cut from Super Rugby last year.
Photosport / Anthony Au-Yeung/INPHO Western Force were playing Super Rugby last year. Photosport / Anthony Au-Yeung/INPHO / Anthony Au-Yeung/INPHO
The Force are set to play a series of exhibition fixtures in what they have dubbed the 'World Series' between May and August and these games will feature the possibility for nine-point converted tries.
Essentially, if a team involved in these matches initiates an attack from behind their own 22m line and there is no break in the continuity of their possession before they score, they will be awarded seven points for the try.
A conversion attempt will then follow, allowing for a nine-point converted try.
A break in continuity comes when the ball is turned over to the opposition, or when a penalty, scrum or lineout is awarded.
When teams involved in the Force's games have initiated their tries from beyond their own 22m line, or with a break in the continuity of their possession, the normal five points for a try will apply, with a conversion resulting in the standard seven-point converted try.
There is an obvious reward for teams attacking from their own 22m under this law trial and the hope is that it will encourage exciting attacking play and teams attempting to keep the ball alive as they run from deep.
The Force have dubbed a score that starts inside a team's 22m a 'Power Try' and announced that coloured lights on the goal posts will indicate to fans when these scores are live [green lights run down the post], dead [solid red] or scored [flashing green].
World Rugby's statement on the trial said it and national rugby unions "continually review and consider law amendments that have the potential to enhance playing, officiating and viewing experience, while not adversely impacting player welfare" and added that Rugby Australia is hoping the tweak "will reward positive play."
World Rugby's executive committee signed off on the law experiment while indicating that it is "a unique one-off trial" and that Rugby Australia will be obliged to present detailed statistical analysis of the outcomes to them following Western Force's games.
This trial will not be added to World Rugby's current package of global law trials, which will be considered for adoption into permanent law at the governing body's annual meeting in May.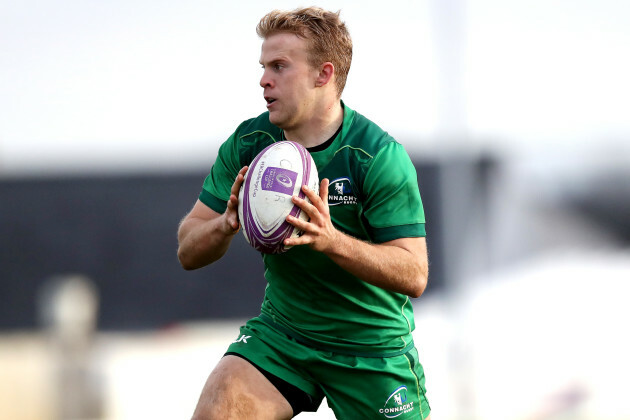 Bryan Keane / INPHO Andrew Deegan, who was with Connacht earlier this season, start at 10 for the Force on Friday. Bryan Keane / INPHO / INPHO
The Force's 'World Series' will also see rolling substitutions [up to 12], an insistence on one-minute scrums, and the possibility for the throwing team to take lineouts as soon as they are ready, without having to wait for the opposition or the referee.
"In Australia, you can turn off and watch something else and we don't want that," said former Wallaby David Campese of the changes.
Exclusive Six
Nations Analysis
Get Murray Kinsella's exclusive analysis of Ireland's Six Nations campaign this spring
Become a Member
"We want fans who love rugby and obviously, I am more passionate now than when I played because we have got the opportunity to do that [entertaining rugby].
"In Western Australia this week, you have got Fiji, the national team, and it's a big thing to have a competition. I think the rest of Australia has to look and see if the Force can play a style of rugby that, if it works, why can't we play the same?"
Western Force were cut from Super Rugby last year, but have looked to immediately rebuild under the leadership of billionaire mining magnate Andrew 'Twiggy' Forrest.
Forrest has big plans for the Force over the coming years, but they get their new life underway in the upcoming 'World Series', with their first fixture against Fiji taking place this Friday, 4 May.
The Force will meet Tonga, the Rebels, the Crusaders, Samoa, Hong Kong and a Japanese team over the next four months – with all fixtures taking place at nib Stadium in Perth.
The Force will then play in Australia's National Rugby Championship [NRC], the tier underneath Super Rugby, from September to November.
Their starting team for Friday's clash with Fiji includes once-capped Wallaby wing Rod Davies, USA international centre Marcel Brache, and former Connacht out-half Andrew Deegan.
The Force have also signed former Springboks centre Jacques Fourie as a player-coach.