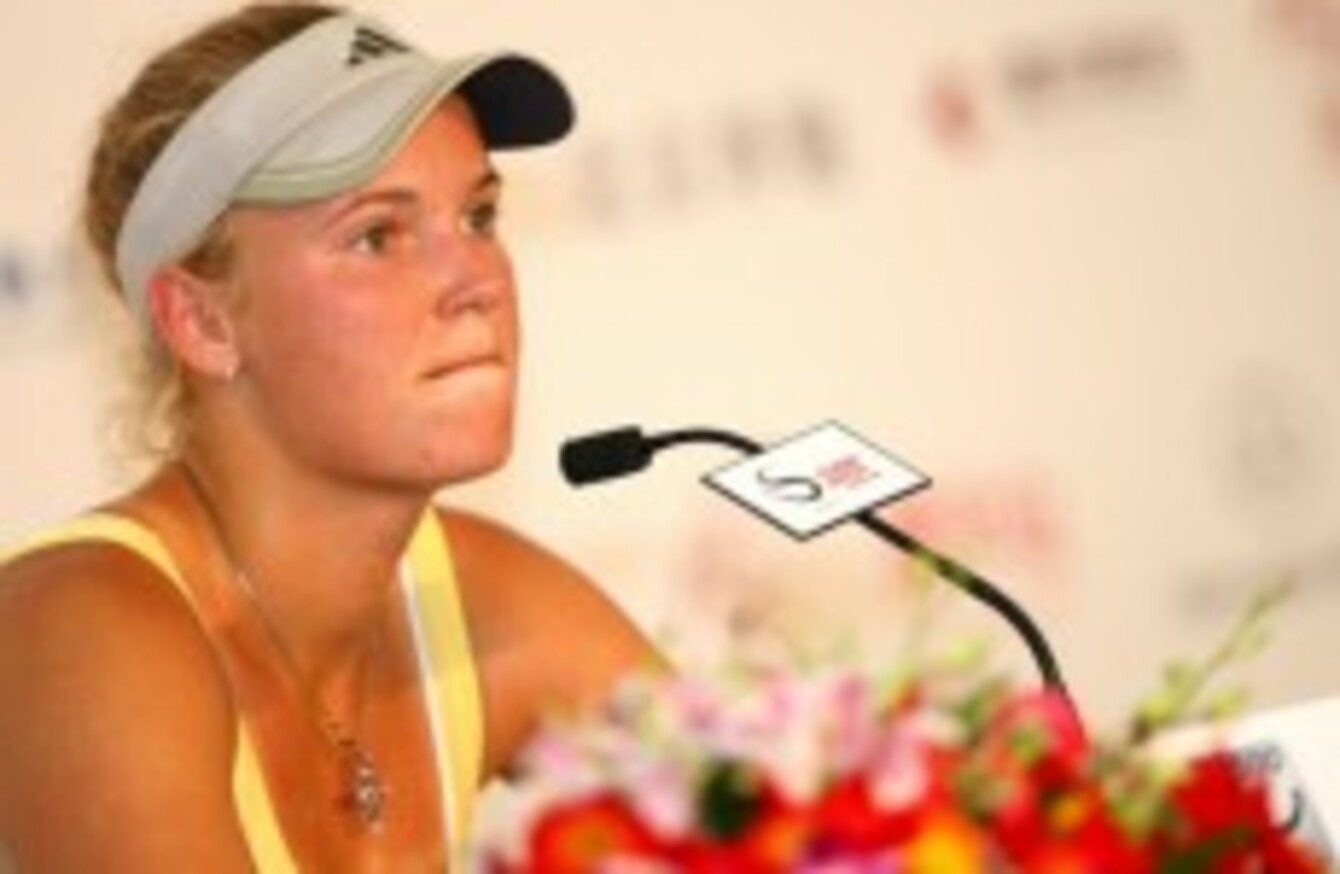 Caroline Wozniacki
Image: Ella Ling/Ella Ling Photography/Press Association Images
Caroline Wozniacki
Image: Ella Ling/Ella Ling Photography/Press Association Images
CAROLINE WOZNIACKI SAYS that certain players that grunt loudly on the tennis court are doing it on purpose and that it should banned by the authorities.
Without naming names like Maria Sharapova and Victoria Azarenka, the world number one says that those who shriek get an advantage during matches.
"They don't do it in practice and then they come into the match and they grunt," blasted the Dane (in a very quiet and dignified way though). "I understand if they do it in practice and in matches, that's different. But I think they [officials] could definitely cut it.
"If you grunt really loudly, your opponent cannot hear how you hit the ball. Because you think the grunt is so loud, you think the ball is coming fast and suddenly it just [drops]. Especially in tight moments, maybe the grunt helps them with getting less nervous."
Far from just affecting her own, Grand Slam trophy-less game, Wozniacki added that the shrieking is killing the sport as a spectacle.
"I think the grunting can definitely be a little bit disturbing, especially for the crowd," she said. "I've had a lot of people come up to me and say it's not really nice, we always turn the volume off [on the television]. That's not what you want to hear."