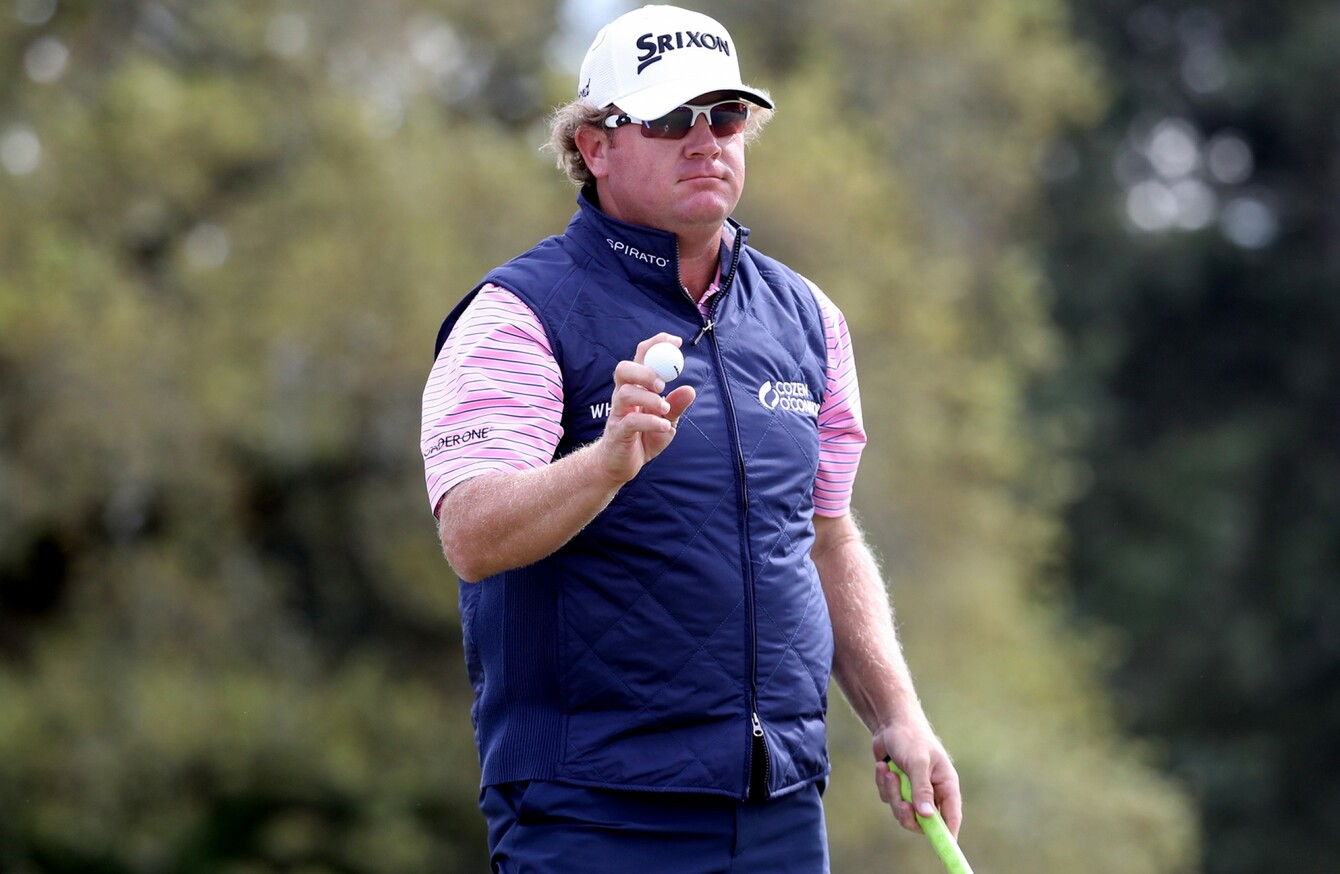 American William McGirt.
Image: Rob Carr
American William McGirt.
Image: Rob Carr
MASTERS CONTENDER WILLIAM McGirt recalled an encounter with Tiger Woods, which ended with the 14-time major champion labelling him an "idiot".
McGirt made a bright start in tough conditions at Augusta, opening with a three-under 69 on his first Masters appearance to sit four shots behind runaway leader Charley Hoffman.
The American, 37, was later asked to remember an exchange he had with Woods — absent from the year's first major due to a back injury – in 2012.
It came after McGirt had finished tied for second at the Canadian Open, leading to his first major appearance at the 2012 US PGA Championship.
I'm on the putting green, Tiger comes out, [caddie] Joe LaCava comes out. And Joe walks over to Brandon, my caddie, and says, 'Congrats, great playing up in Canada,'" McGirt said.
"[He] walks over and says something to me; I appreciate it. I said, 'My only regret is I never looked at a leaderboard on Sunday.'
And Tiger, I think, might have been mid-stroke. He looks up and says, 'What?' And I said, 'Yeah, I never looked at a leaderboard on Sunday.'
"And he walks over, and we're literally nose to nose, and he says, 'OK, spill the beans'.
"I told him, I said, 'It's my first time in that situation. I didn't want to get caught leaderboard watching and basically screw it up.'
"And he proceeds to tell me, 'You know, you think Kobe [Bryant] doesn't look at the scoreboard with a minute to go in the game?'
"The whole time, I'm saying, 'Look, I get your point. You've just got to understand where I'm coming from.'
We go back and forth a little bit. Finally he looks at me and says, 'OK. You're an idiot.' I said, 'Hey, at least we can agree on something.'"
Despite the apparent disagreement, McGirt – a one-time winner on the PGA Tour — said the exchange with Woods had helped guide him since.
He probably doesn't realise how much he actually helped me by making that comment," added McGirt.
"The very next year, we're in Canada, again, Sunday I'm coming down the stretch with a chance to win, and I don't think I hit a shot without checking the leaderboard first. It's something that I've remained conscious of since."
The42 is on Instagram! Tap the button below on your phone to follow us!