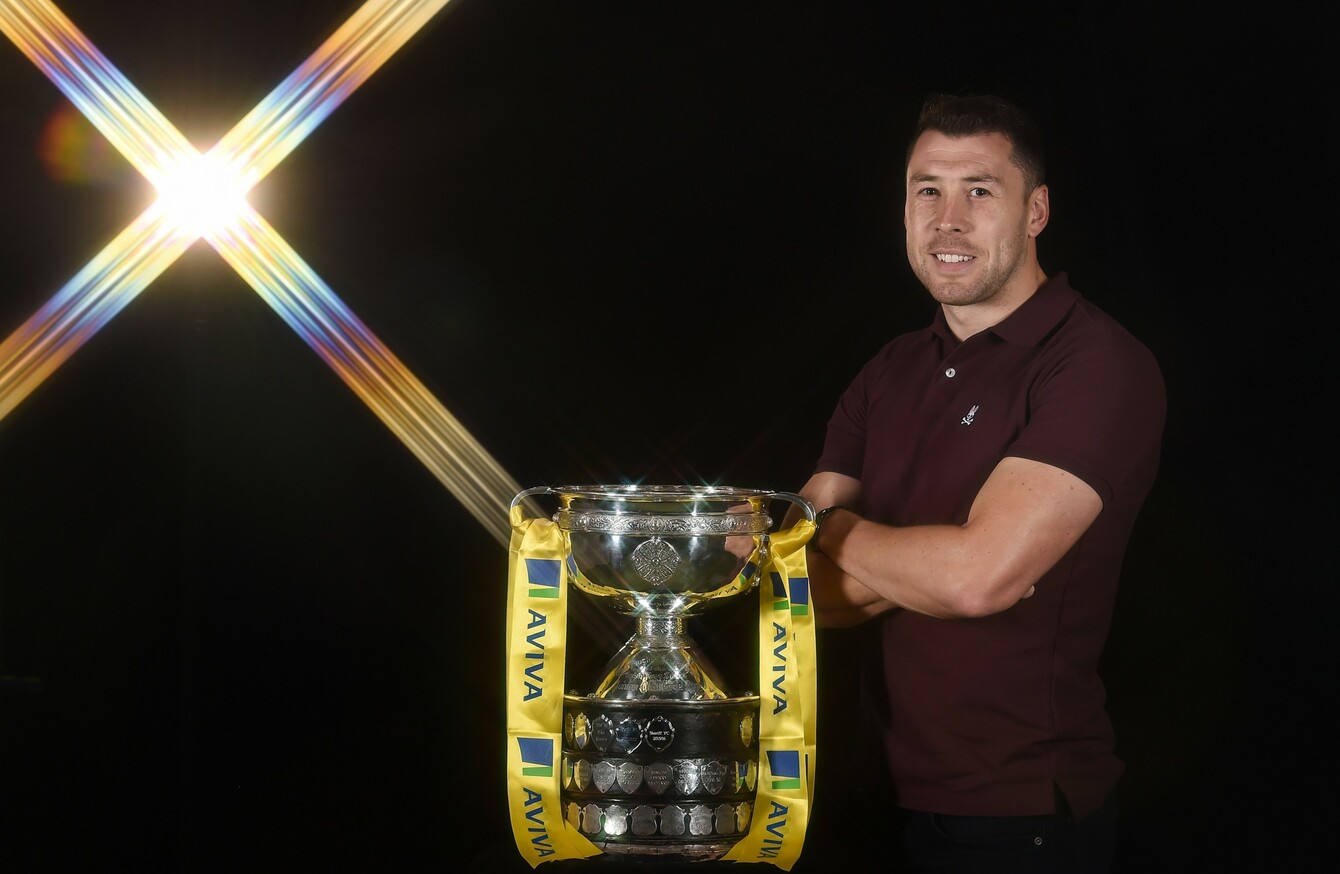 Gartland at yesterday's FAI Junior Cup launch.
Image: Brendan Moran/SPORTSFILE
Gartland at yesterday's FAI Junior Cup launch.
Image: Brendan Moran/SPORTSFILE
DUNDALK WINGER DARYL Horgan has already shown this season that he is good enough to play international football.
That's the opinion of Lilywhites team-mate Brian Gartland, who says the Galwegian's performances are deserving of a first call-up to the senior Ireland set-up.
Martin O'Neill claimed last week that he hadn't included 24-year-old Horgan in his latest provisional squad for the upcoming World Cup qualifiers with Georgia and Moldova due to Dundalk's busy schedule because of their participation in the Europa League and the FAI Cup semi-final.
In recent times, League of Ireland players such as Peterborough United's Chris Forrester (formerly of St Patrick's Athletic) and Hull City defender Brian Lenihan (ex-Cork City) have had to secure moves to England before being included on the Ireland panel.
However, Gartland believes Horgan has "proven everything he has to prove" during the club's European matches this term.
"We know how it works from over the years," said Gartland, at yesterday's FAI Junior Cup launch at the Aviva Stadium.
"Lads playing here, we think they're excellent. Bring them into the squad – you don't have to get capped – just bring them into the squad and see how they are at that level.
It doesn't happen but, magically, you get a flight over and after two days in England, you're up to (international) standard and you're in the (Ireland) squad. It's some flight that, whatever happens!
"I can't argue with the fact that when you're playing LOI it's not the same standard as playing Championship week in, week out. But if you're proving it against top teams here I'd say it's the same as proving it in League One.
"You see what Chris Forrester has done in that league, he looks technically outstanding. He was a brilliant player here but he looks even better over there."
Gartland added: "Judging the standard can be hard but you can't argue it when Daryl Horgan takes AZ (Alkmaar) to the cleaners and fleeces two or three players on runs.
"There's no question about it, you're playing against internationals it's a better standard than Championship football.
"Ultimately, it's up to the Irish manager. It's a rarity this season, we're playing so many games in Europe at this level. Unfortunately, Irish teams don't have the chance to do this every year. Hopefully, it will become more regular.
"For Daryl, in particular, I think he's proven everything he has to prove. It's all about showing you can do it at a certain level. Obviously, the level here isn't high enough to say you can compete at international level by being the top player. I can't argue that at all.
But when you show it at international level – and the Europa League is littered with international players – you're standing out and excelling, like Daryl Horgan.
"Or someone that's never mentioned at all, and that's Andy Boyle. He's flawless, spot-on, tidy with the ball and no attacking players take advantage of him.
"Or Stephen O'Donnell. He won't be looked at maybe because he's the same age as myself but he has the ability to get on the ball and control games. And Patrick McEleney's technical ability is up there with anybody."
Aviva's FAI Junior Cup ambassador and former Irish international Kevin Kilbane was joined by Dundalk FC's Brian Gartland and FAI Junior Cup holder, Sheriff YC's, Adam McGuirk to launch Aviva's sponsorship of this season's competition at the Aviva Stadium yesterday
The FAI Junior Cup, which begins fully this weekend with Round Two following the preliminary Round One, sees over 600 teams competing on the #RoadToAviva in the hope of walking out in the Aviva Stadium for the Final in May 2017
The42 is on Snapchat! Tap the button below on your phone to add!