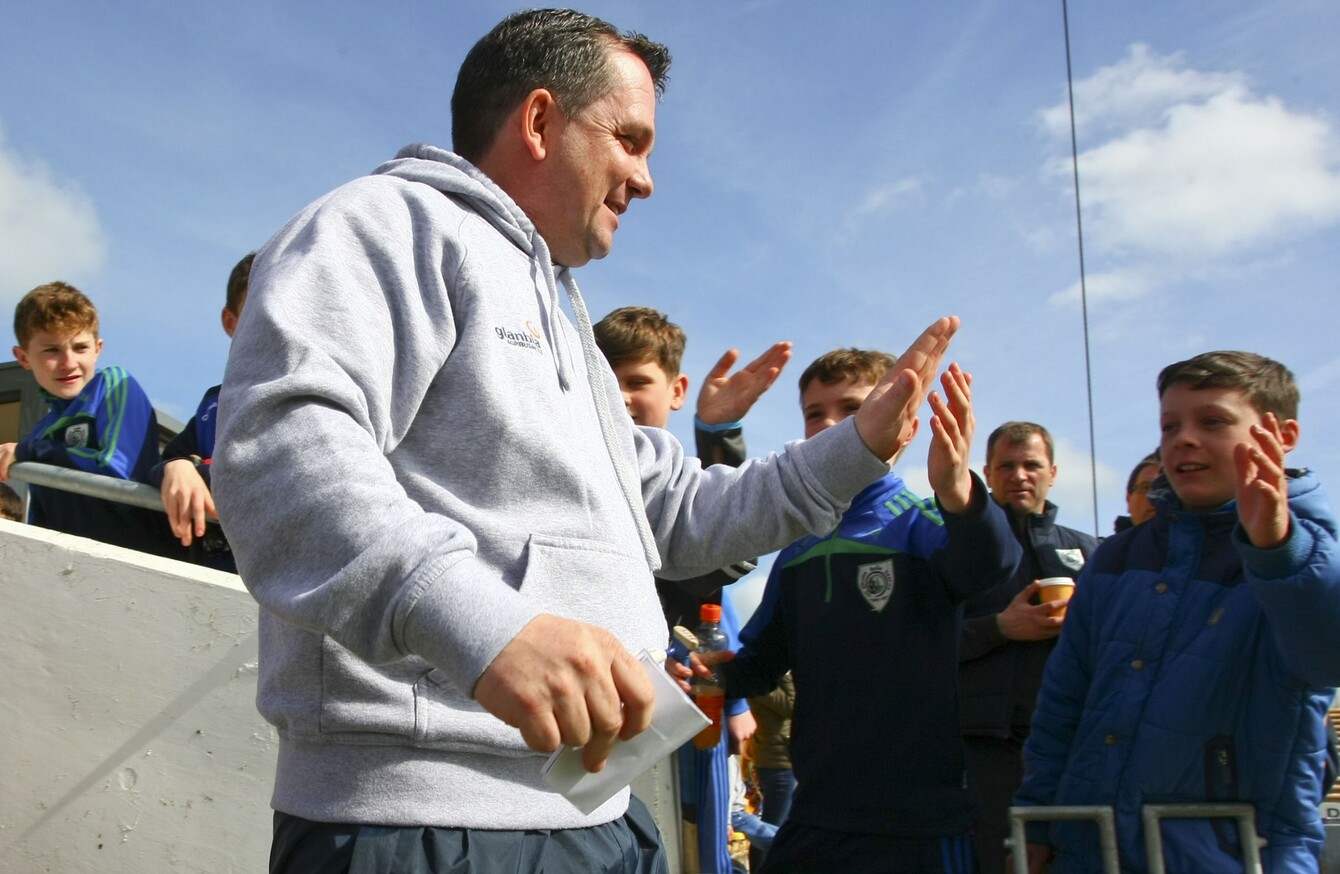 Davy Fitzgerald is getting set for a Leinster final on Sunday.
Image: Ken Sutton/INPHO
Davy Fitzgerald is getting set for a Leinster final on Sunday.
Image: Ken Sutton/INPHO
DAVY FITZGERALD HAS been lauded for the 'passion and animation' he brings to hurling and credited for his role in harnessing the support of Wexford hurling fans.
Fitzgerald has steered Wexford to a first Leinster senior hurling final since 2008 and they will chase a first title in 13 years against Galway next Sunday.
Richie Power featured regularly for Kilkenny teams against sides managed by Fitzgerald and has been hugely impressed by the progress of Wexford under Fitzgerald.
"I think Davy is brilliant for hurling. You need to have him there, I think his passion and animation at times, it is incredible. It adds to the whole thing.
"I've seen photos of Davy in newspapers and in the press taking selfies with fans after games. To me I think it is brilliant, it is fantastic.
"The biggest thing about Davy coming in to Wexford this year was to get the supporters back onside because Wexford hurling was probably on its knees for the last year or two.
"That is by no means being in anyway down on Liam Dunne or anything like that. I think the supporters had got a little bit fed up.
"They weren't getting performances from the team so there was a big gap between players and supporters which isn't in other counties.
"I think Davy saw that coming into the Wexford setup. He has a couple of open training sessions which the fans can go to and after the game.
"He doesn't mind guys out on the field interacting with the fans, taking pictures, shaking hands.
"It is adding to the whole experience and the whole Wexford story this year. The way it is going, you don't know where it is going to end.
"I think it is great, you are going to have 40 or 50 thousand people here on Leinster Final day. That is great, something you haven't seen for 10 years. It is going to be a fantastic occasion."
In the recent Leinster semi-final against his native Kilkenny, Power observed the effect Fitzgerald has had on Wexford.
"Davy just brings a desire and a spirit to a group of players, like he did with Clare and Waterford. I think he is like a breath of fresh air really.
"We have seen his record in the past, his first year involved, he is doing that now with Wexford. The big thing now is can he continue that going into the second or third year of his tenure. I think he just brings this aura of Davy Fitz with him, he has that sense since he started his management. I think it is brilliant, players buy into it.
"He has his tactics and he has it to a tee. Even after the start Wexford had against Kilkenny with the penalty, they never panicked, I'm sure people in Wexford Park were saying 'here we go, Kilkenny are going to take off', but fine unanswered points, (Wexford) were in complete control of the game, they probably should have won it by more.
"I just think he is after instilling a belief in this Wexford team that wasn't there at Under 21 level when they bet the Kilkenny's in a Leinster Final, but didn't push on to win an All Ireland.
The42 is on Instagram! Tap the button below on your phone to follow us!