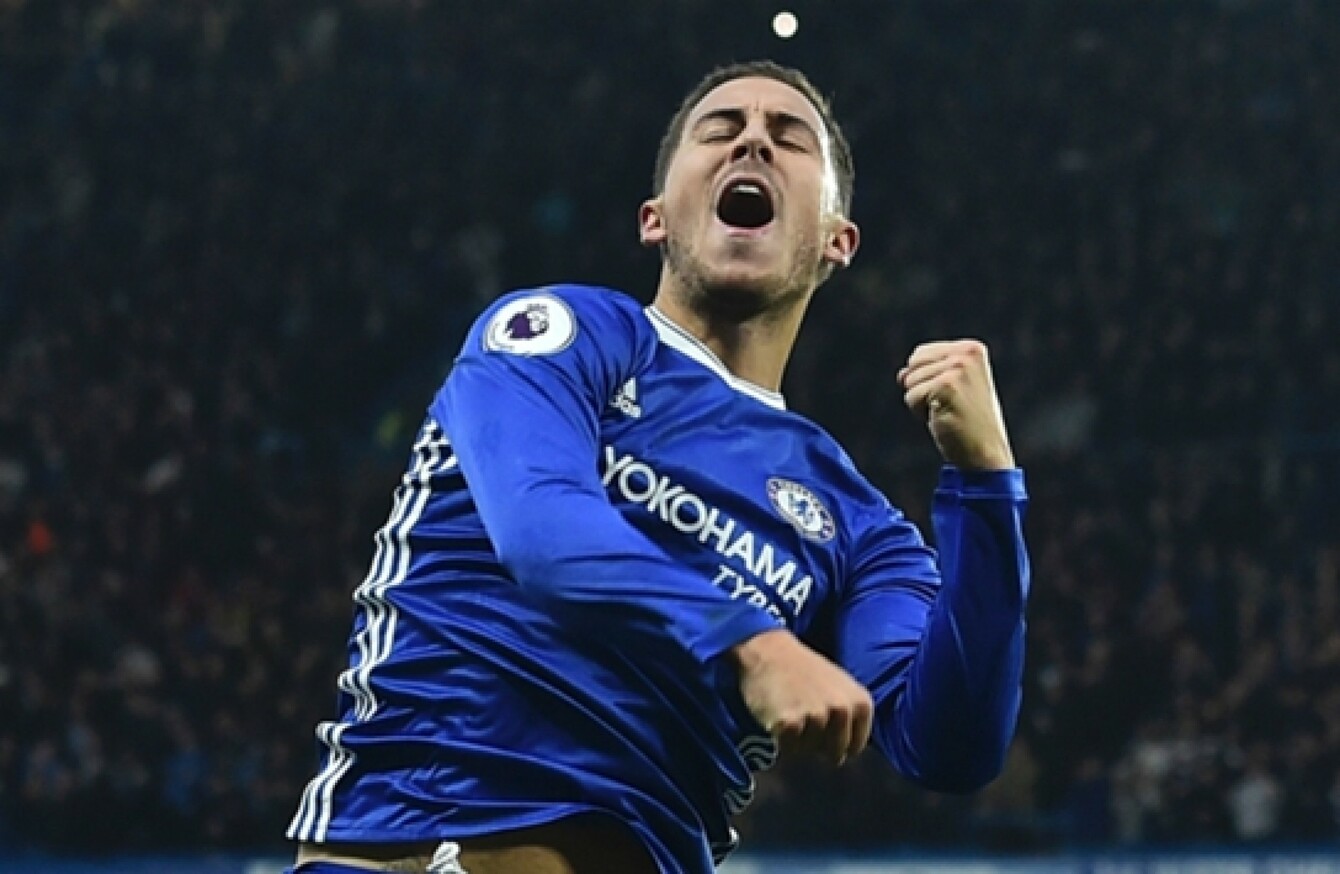 Eden Hazard's form has improved significantly this season.
Eden Hazard's form has improved significantly this season.
EDEN HAZARD'S TRANSFORMATION from Premier League title winner and PFA Player of the Year to Chelsea also-ran surprised the Belgian as much as it did those watching from afar.
The talented forward enjoyed a sparkling 2014-15 campaign, with a 19-goal haul from 52 appearances in all competitions seeing him land prestigious personal and collective honours.
He was, however, to endure a humbling fall from grace last season, alongside many of his Stamford Bridge colleagues.
Hazard — having been billed as a contender to challenge Lionel Messi and Cristiano Ronaldo for the right to be called the best player on the planet – was a shadow of his former self as he was forced to wait until January before opening his 2015-16 goal account.
The 26-year-old admits he performed "like a ghost" as the Blues stumbled their way to a 10th-place finish in the Premier League.
He has been back on form this season, though, and is setting his sights of more major silverware, with nine goals added to a cause that has Chelsea sat five points clear at the top of the table.
Hazard told Fox Sports: "I learned a lot [from last season].
Sometimes you are at the top like we were two years ago and sometimes it is difficult for everyone.
"For me, I was the best player two years ago, but last season I was like a ghost.
I want to be the best again and win titles."
It is not just the English top-flight crown that Hazard has in sights, though, with the FA Cup very much there to be shot at.
Chelsea have enjoyed considerable success in the competition in recent times — emerging victorious four times in six seasons between 2007 and 2012 — but Hazard only joined after the most recent of those triumphs and is yet to get his hands on the famous trophy.
On the back of a 4-1 third round victory over Peterborough on Sunday, he added: "The league is important, but the FA Cup even more as I've never won it.
"So I hope that this season I can win this trophy as I have won the league and the League Cup — now I just need the FA Cup."