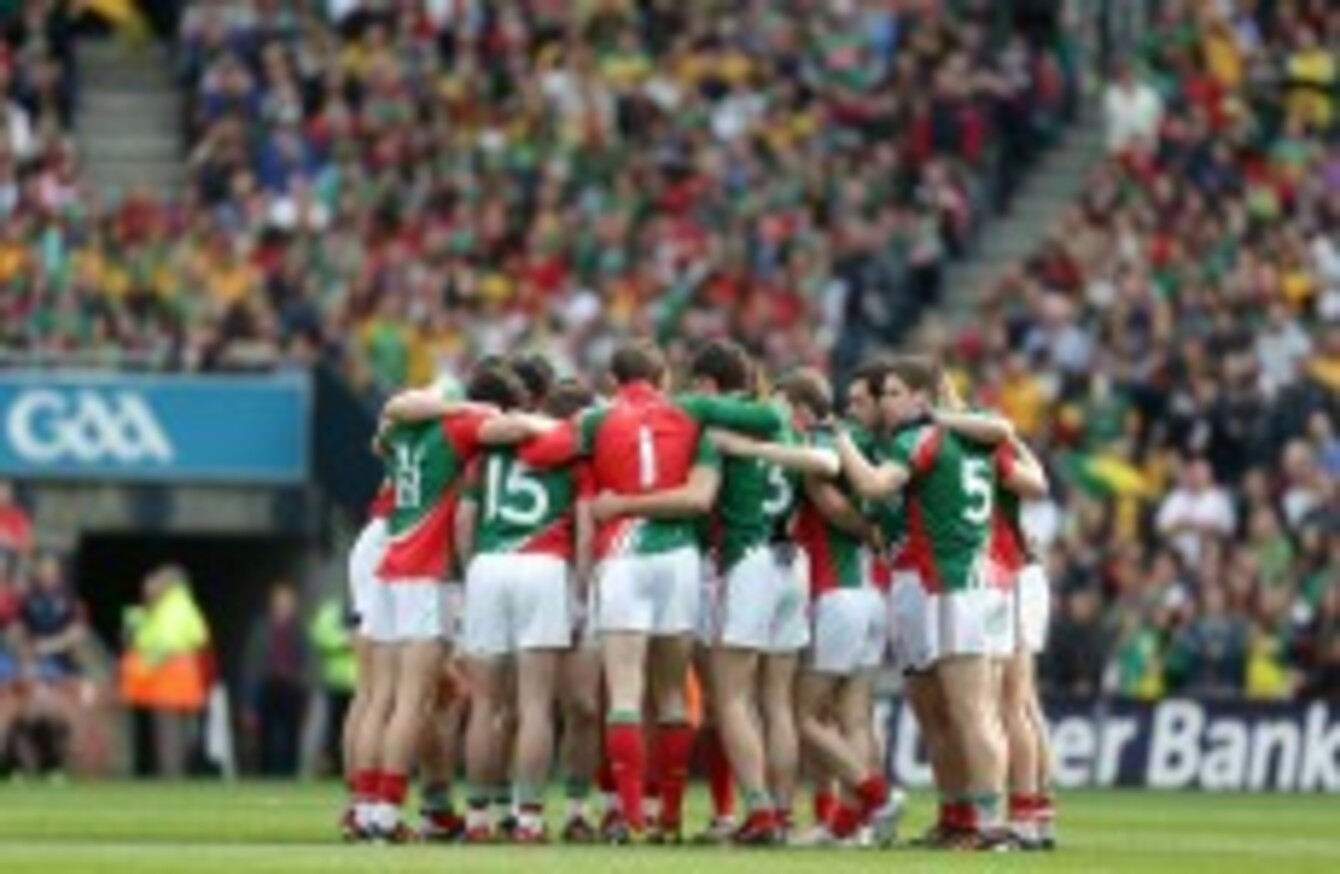 Image: ©INPHO/Morgan Treacy
Image: ©INPHO/Morgan Treacy
Updated 3.50pm
CONNACHT GAA CHIEFS have expressed their 'extreme disappointment and annoyance' at the decision made by Mayo last night to withdraw from the FBD League final.
Mayo have cited fixture congestion and player availability as amongst the reasons why they have opted not to travel to New York to fulfill a fixture which had been pencilled in for Saturday October 7th.
But the provincial body have reacted angrily to the decision and warned that sanction may be imposed on the Mayo county board as a consequence.
The Connacht Council released a statement on the subject this afternoon:
"Connacht GAA would like to express its extreme disappointment and annoyance at Mayo GAA withdrawing from the Connacht GAA FBD Competition at such short notice, considering the Home final was played in January and the date for the Final in New York had been decided in October 2011. Their action has greatly upset the players, management and officials of the New York team who had been making arrangements to host the All Ireland Finalists to Gaelic Park.
"Connacht GAA Council wish to thank the competition sponsors FBD, for their understanding at this time and to thank them for their loyal sponsorship of the competition from the outset. In the coming weeks Connacht GAA Council will consider what sanctions to impose on the Mayo GAA County Board for failing to fulfill the fixture."
Mayo last night insisted that twenty members of the All-Ireland finalists current panel are unavailable due to club, family and work commitments while a further three have already played for other teams in the FBD League this season.
"Our involvement in the FBD league final, the abandoned national league game against Dublin and the re-fixture, the national league semi final and final, as well as our involvement in the All Ireland football final last week has had a major impact on club fixtures," the Mayo county board said.
"In order to ensure the involvement of Mayo clubs in the Connacht club championships, we have had to reschedule our senior and intermediate football championship semi finals and ten of our present panel are involved in these games.
"Three of our present panel have also played for other teams in the FBD league and are therefore unavailable to play for Mayo. A further ten players are unavailable to travel due to family and work commitments, which is understandable after their commitment over the last nine months.
"We realise the time and effort that the Connacht Council and the New York County Board have put into arranging this fixture, and it is with the deepest regret that we have had to take this decision."
Mayo lost 2-11 to 0-13 against Donegal in the All-Ireland Senior Football final last Sunday.