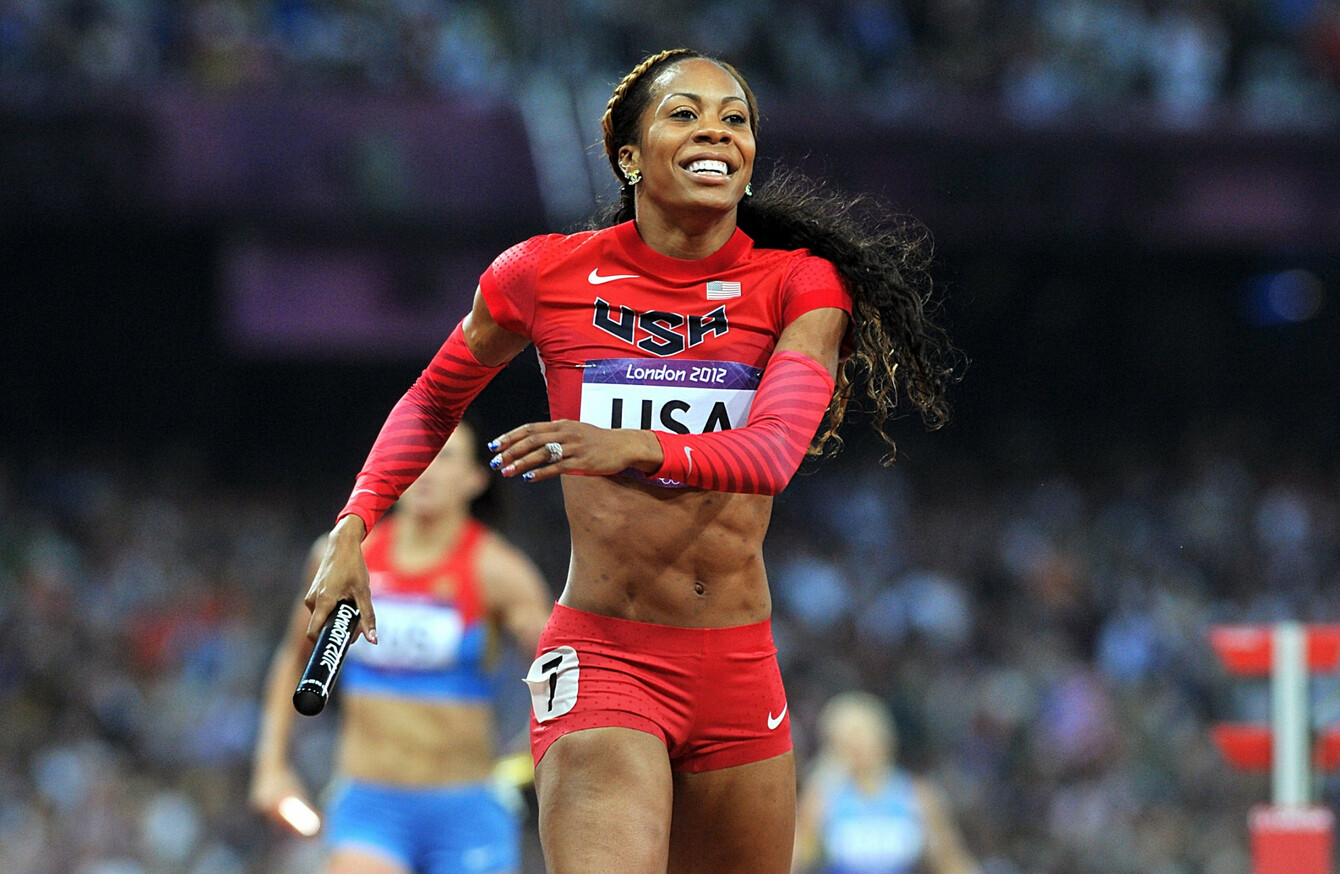 Image: EMPICS Sport
Image: EMPICS Sport
AMERICAN ATHLETICS GREAT Sanya Richards-Ross says revealing in her autobiography she had an abortion on the eve of leaving for the 2008 Beijing Olympics has helped the healing process for many women.
The 34-year-old Jamaican-born 400 metres specialist — who won Olympic individual gold in 2012 in London and silver in Beijing — told the BBC on Tuesday that after going public she had been contacted by women from across the world who also had abortions.
After her book 'Chasing Grace' came out, Richards-Ross — who also won three Olympic 4x400m relay titles — claimed every female athlete she knows has had an abortion but the issue is "not talked about".
"There is a brokenness there," the American told BBC Radio.
"For me, it was really healing to be able to share that with other friends.
"Now I've had other women reach out to me, not just in track and field but all over the world. They've said 'your courage is helping me to heal myself'. That's meant a whole lot to me."
However, Richards-Ross, who also won the world outdoor and indoor titles, clarified the remark about every female athlete she knew having had an abortion.
"I feel bad because I think people misinterpreted when I said 'everyone I know'," said Richards-Ross, who retired from the sport last year.
"I don't intimately know a lot of women in this sport.
"When I started to share my story I was like 'wow', so many women around me have been through the same thing and no matter how close you are, it's something that people don't share."
Richards-Ross, who married two-time Super Bowl winning cornerback Aaron Ross, was renowned for taking to the track looking glamorous and she said that was deliberate to set an example to others.
"People ask me 'why do you wear make-up when you run?' and 'why are you so stylish?' and a big part of it for me was to show young girls that you don't have to be butch or masculine to be a great athlete," she said.
"I've had so many girls during my career saying 'thanks for making it cool to wear make-up on the track'.
"My hope is that I've empowered some young women to go towards sports because sport is one of the best life teachers you can have."
Subscribe to The42 podcasts here: