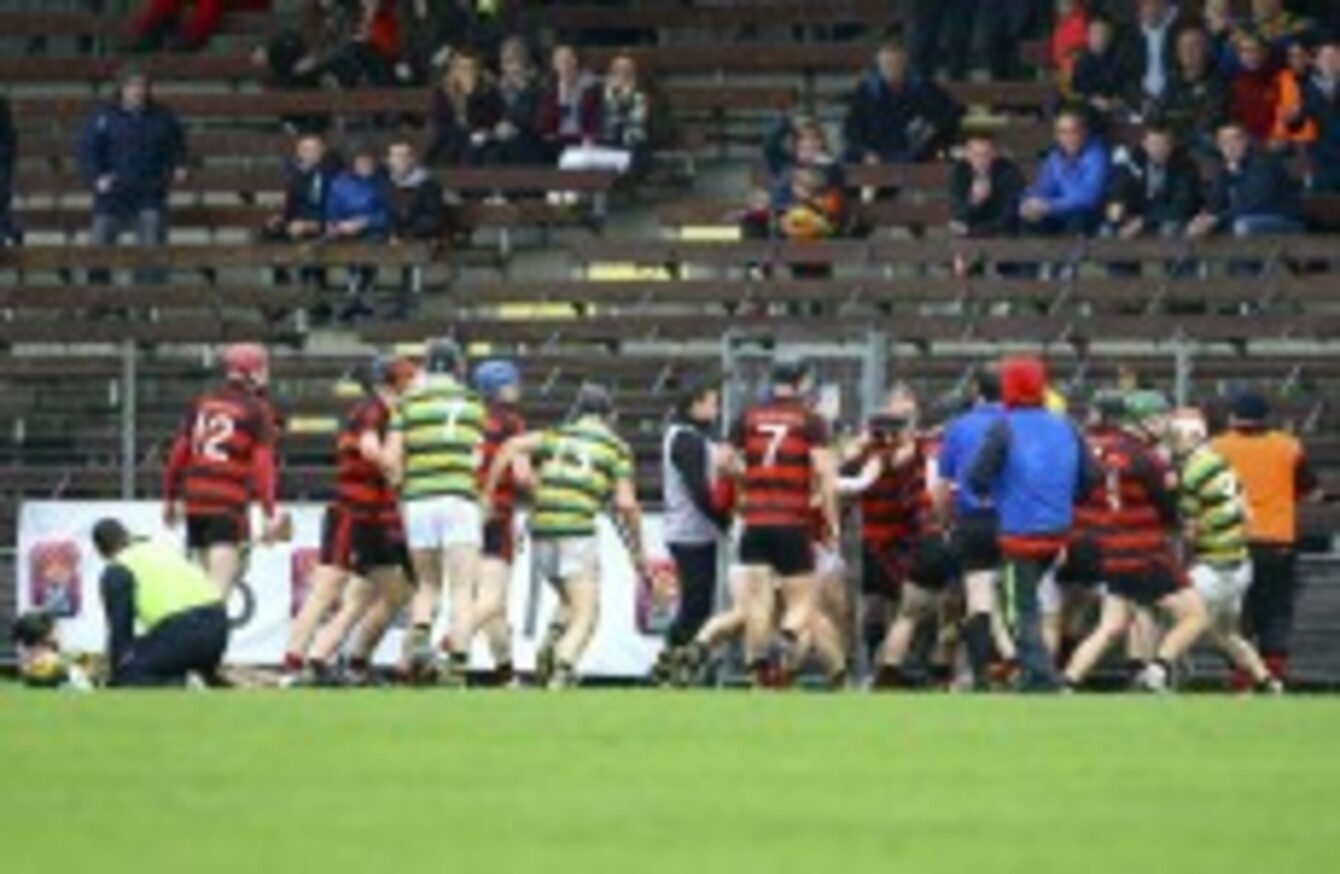 Image: Ken Sutton/INPHO
Image: Ken Sutton/INPHO
SURELY NOT EVEN Paraic Duffy could have seen what was coming when he published a wide-ranging set of proposals aimed at addressing player burnout and club fixtures last week.
A calendar year fixtures schedule was one of the ideas floated by Duffy and while it sounds good in practice, how can it work in theory given recent problems?
First off, Laois club champions Portlaoise had to play against Palataine in the AIB Leinster championship a day after beating Emo in the O'Moore County replay.
They safely negotiated that hurdle and are still alive in Leinster but that's down to talent more than anything else because the fixtures schedule didn't do them any favours whatsoever.
Last weekend, Waterford football champions Stradbally were handed what we labelled an 'impossible task', forced to line out against Cork giants Nemo Rangers less than 24 hours after throwing in against Ballinacourty in the Déise final. 
In this day and age, it's simply not good enough. We know that timelines are extremely tight but after spending the vast majority of the summer twiddling their thumbs, why on earth should a club play two games in two days?
Can you imagine Manchester City winning the Premier League and lining out against Barcelona in the Champions League the following day? It's an extreme analogy but that's what Stradbally had to put up with last weekend.
In Kerry, the situation is arguably worse. Having failed to finish their county championship in time for the Munster club campaign, Legion have been put forward by the Kingdom to represent the county against Nemo Rangers next Sunday.
The problem here was that South Kerry and Legion drew in the county final yesterday, and exacerbated by the fact that St Mary's, who provide a number of players to South Kerry, are due out in the Munster intermediate club championship next Saturday.
Did anybody think of playing extra-time in the county senior final? We realise that rules and regulations are set in stone early in the year but in exceptional circumstances such as this, there simply has to be room for manoeuvre.
The St Mary's players are now facing another game next weekend, and the county SFC replay a week later.
For Legion, they're out against Nemo next Sunday, before turning their attention to the South Kerry replay. The cart is truly before the horse here.
And what about Dingle, the club champions in Kerry? Training away since lifting that silverware only to be told last night that they can have the rest of the year off.
These are not isolated incidents. They've happened before and they'll continue to happen again until somebody, somewhere, grabs the bull by the horns and declares that enough is enough.
Duffy has set the wheels in motion but talk is cheap and his proposals won't be worth the paper they've been written on unless they're implemented.
One place to start would be to scrap the secondary provincial competitions at the start of the year, your McGrath Cups, Waterford Crystal Cups, Walsh Cups et. al.
They serve little or no purpose at a time when the young players manager might like to have a look at are preparing for third-level Sigerson and Fitzgibbon Cups.
Start the Allianz Leagues a few weeks earlier and then we might finally get somewhere.
The problem is so multi-faceted, however, that it's going to take some fixing.
You can lay the blame at the door of the Waterford and Kerry county boards for not having their fixtures played off in time but these are counties who went a long way in the All-Ireland hurling and football championships respectively.
Munster GAA, to be fair, lay out their calendar well in advance but surely there should be a 'what if' default option should situations like this arise.
In Tipperary, credit is due to fixtures-makers for getting everything run off smoothly this year.
But we had the ridiculous scenario last year where the county SFC final replay was played on St. Stephen's Day.
Tipp failed to provide a representative for the Munster club championship and at a time when the county's footballing stock is on the rise, this was unacceptable.
Has the time now come to simply play club fixtures during the summer irrespective of the involvement of players on county teams?
Didn't the provinces in rugby continue to play matches while Ireland were at the World Cup, for example?
Kilkenny have it down to a tee with their hurling competitions. 12 in the senior championship, 12 in the intermediate. Invariably they're run off smoothly and with little or no fuss but they're not worrying about football, which is an afterthought on Noreside.
Still, the county's senior hurling manager Brian Cody has no problem with his players playing club fixtures in between county games. In other counties, the summer months are a no-go zone for club matches.
We don't have the answers to what's now become a full-blown fixtures crisis. But some minor tweaks here and there could make all the difference.
We'd like to hear some of your suggestions in the comment section below…