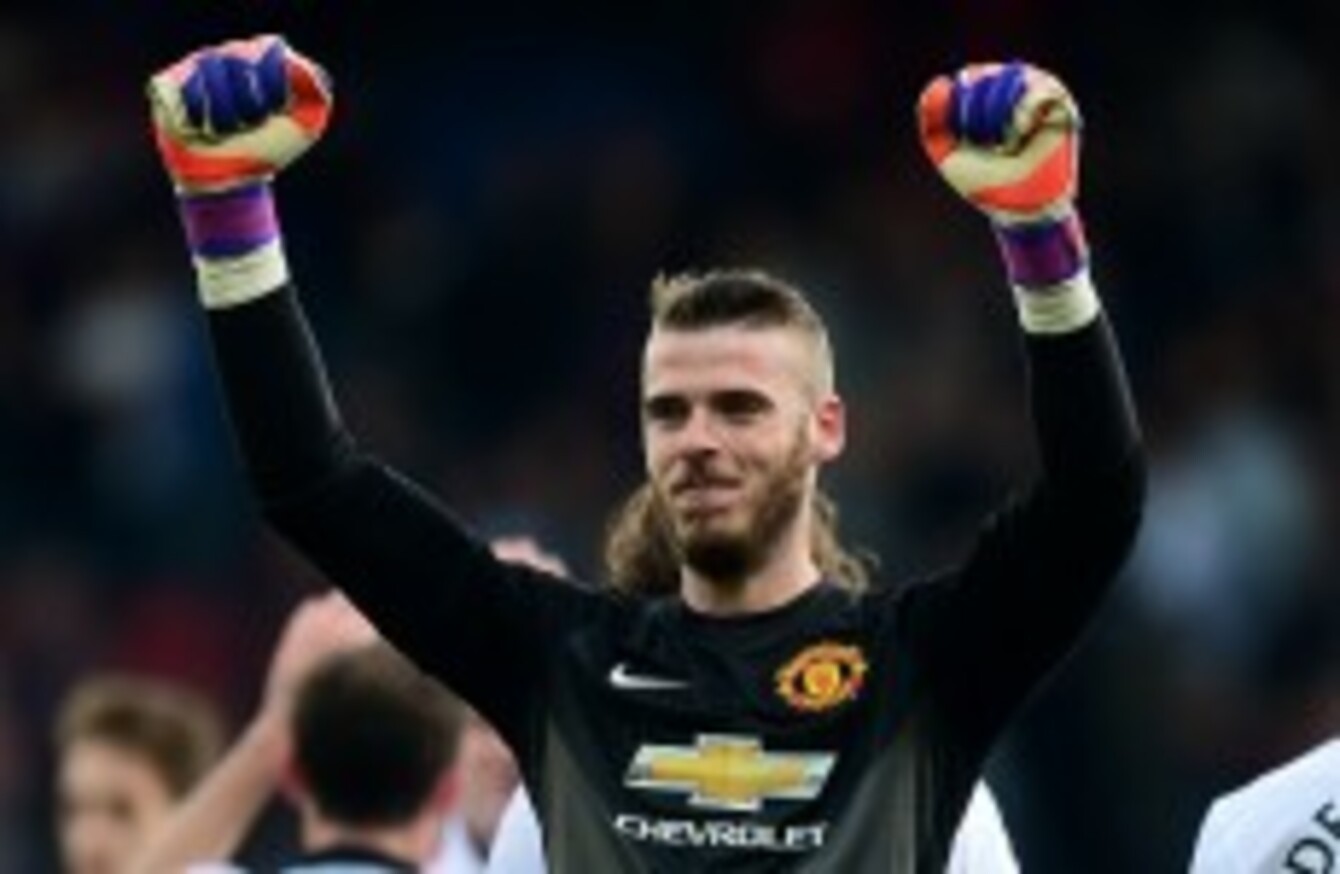 Image: PA WIRE
Image: PA WIRE
1. Frustration with Real Madrid
WHILE IT'S IMPOSSIBLE to know for sure exactly what went on in those dramatic final minutes of Deadline Day, De Gea likely feels that at least some if not all of the blame lies with Real Madrid for failing to wrap up his proposed Deadline Day transfer, after he secured a new four-year contract with Man United today.
Speculation suggests the Spanish club wanted to wait until the final day to secure the transfer for PR purposes, but were ultimately made to look foolish after the deal failed to go through in time.
Real, of course, have insisted that they "did everything necessary in every moment to try to finalise these two transfers [involving De Gea and Madrid keeper Keylor Navas' proposed move to United]."
But even if Madrid were entirely blameless in the matter, they have undoubtedly lost out in this scenario — they presumably either now must end their interest in De Gea or pay considerably more money for his services in the summer
2. Placating the fans
Liverpool fans did not take kindly to Raheem Sterling turning down a considerable contract offer, while De Gea would have been faced with a similar situation had he refused to sign a new deal.
The goalkeeper, who has been Man United's Player of the Year for the past two seasons, is surely likely to appease most fans after extending his contract at the club to 2019 with the option of another year.
While there may be an ulterior motive involved, De Gea on the face of it looks as if he's pledging his loyalty to the club.
Moreover, for a player of his talents, the supporters probably won't take long to forget this saga and welcome him back into the side with open arms, particularly if the goalkeeper can replicate the kind of match-winning displays he often produced last season.
3. He could still move to Real Madrid next summer anyway
(There has been speculation that De Gea could still move to Rafa Benitez's side in the summer)
Many have speculated there is a release clause in De Gea's new contract and that it won't deter Real Madrid from moving for the player again in the summer.
Now more than ever, new contracts mean very little in football — Liverpool fans know this all too well, after Luis Suarez signed a long-term deal with the club in December 2013, only to move to Barcelona a few months later, while similarly, Fabian Delph signed a new Aston Villa contract earlier this year before joining Man City in the summer.
There's nothing officially to suggest that De Gea isn't entirely genuine in his desire to stay at United for the foreseeable future.
However, the player is from Madrid and it's hard to believe he's totally given up on his dream of playing for them just yet. Despite the Deadline Day debacle, it's unlikely that his mindset has suddenly changed entirely from a few weeks ago, where the player was left out of the Red Devils' match-day squads as he prepared for a seemingly inevitable move to Real.
4. A lucrative offer
David de Gea may not have been able to complete his supposed dream move to Real Madrid, but not many people are likely to shed tears for the 24-year-old.
United, desperate not to lose De Gea on a free transfer next summer, reportedly will give him £200,000-a-week — allegedly more money than Madrid were set to award him upon completion of the Deadline Day deal.
The player is therefore hardly slumming it at United, still one of the world's biggest clubs, and should he never sign for the Spanish side, there is a decent chance he could go on to become an Old Trafford legend and follow in the footsteps of United's other great goalkeeper — Peter Schmeichel.
Accordingly, De Gea, who joined United in an £18.3million transfer from Atletico Madrid four years ago, may have to put up with the dour Manchester climate as opposed to the searing Spanish heat for a bit longer, but his fate looks promising regardless.
5. The alternative looked grim
If David de Gea continued to sit and wait for a free transfer to Real Madrid, turning down United's offer of an improved deal, the pressure on him would likely grow immeasurably.
Like Raheem Sterling, certain people would brand him a 'mercenary' who is 'only interested in money'.
If the 24-year-old was left to rot on the bench or in the reserves, this would have further alienated him from supporters, while not playing at a high level for months would also potentially be harmful to his personal development as a footballer, as well as severely hampering his chances of starting for Spain at the European Championships in the summer.
Alternatively, if Louis van Gaal picked a contract rebel, he would arguably be under even more pressure. Any mistake that the goalkeeper made would be scrutinised more than usual, while anything other than exceptional performances would likely prompt countless accusations that his head wasn't right and his heart was no longer in playing for United.
Consequently, the more you analyse the situation, the more the signing of the new contract seems like the sensible and logical decision for both De Gea and United in this scenario.