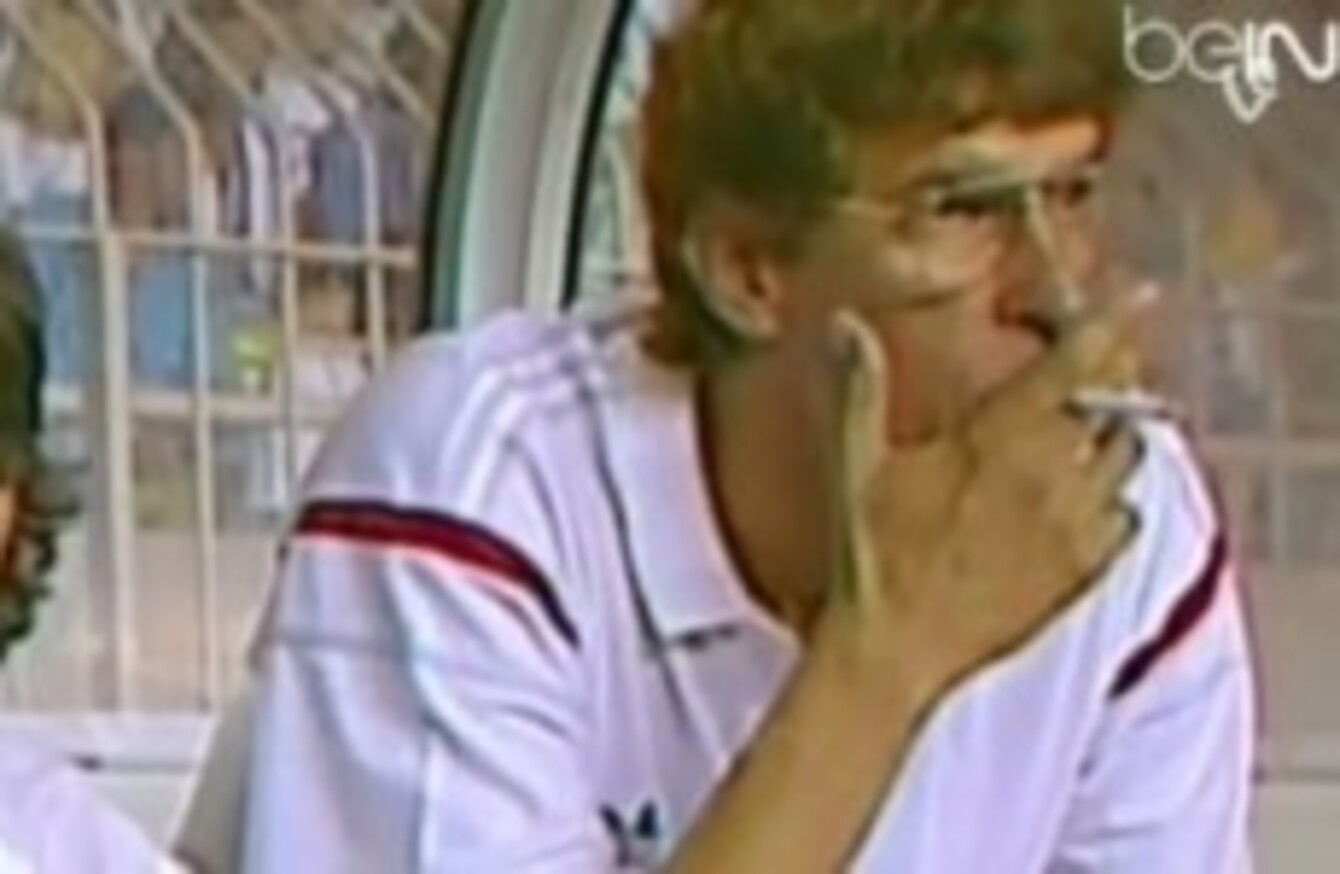 WHEN IT WAS revealed recently that Wojciech Szczesny sparked up a cigarette in the showers after Arsenal's loss to Southampton it would have been fair to assume that Arsene Wenger is very much anti-tobacco, given how he punished his goalkeeper.
That does not seem to be the case however as Wenger said yesterday that he used to smoke in his youth, as well as sell cigarettes.
Growing up in a family that owned a bar in Alsace the 65-year-old used to spend much of his time in the smoke-filled tavern.
"I have grown up in a period when I had to accomplish military service. At the end of the month, we got paid by cigarettes. It incited us to smoke. When I was a young boy I grew up surrounded by smokers and I smoked myself when I became a young coach."
If that wasn't enough Wenger even has his very own Jack Wilshere-esque moment where he is seen smoking a cigarette on the bench during his time at Monaco.
https://vine.co/v/O6rxVUtnBPn
The Premier League's longest serving manager admits it was down to stress and that he is very much against the idea of athletes smoking but he felt some understanding when it came to the Szczesny situation. Indeed the fine was only a third of the goalkeeper's weekly wage, when Wenger was entitled to punish him with any amount up to two weeks' pay — £120,000.
"Wojciech is a serious boy," said Wenger. "He is very mature. These players are people who left their families at 15 and made it. These guys are special characters and there is no problem. Human beings are human beings with their strengths and weaknesses. He made a mistake. He is not the first one and not the last one."