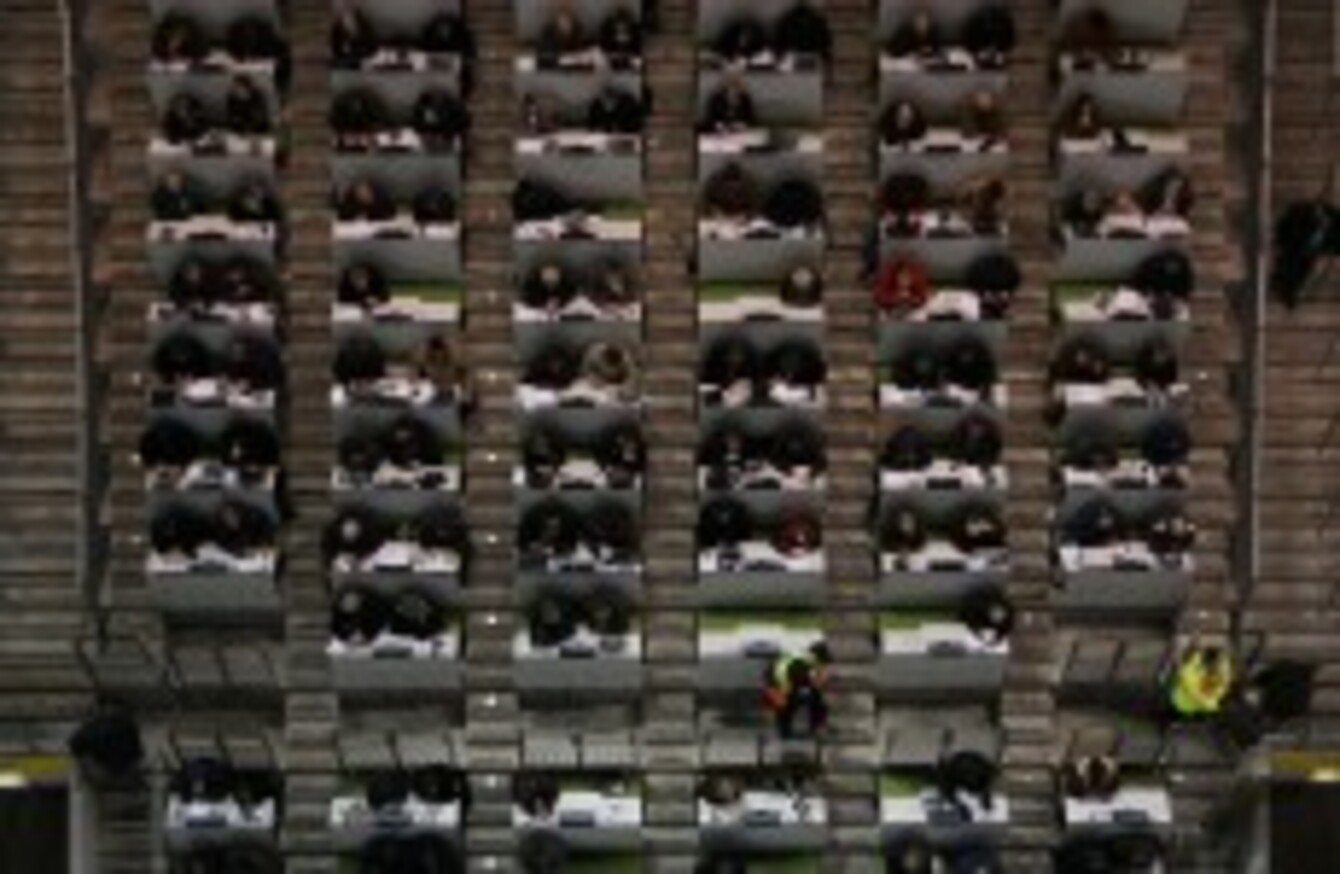 1. "Mr. Putin's spokesman, Dmitri S. Peskov, acknowledged in an interview with Kommersant FM radio Wednesday that Sochi was struggling with stray dogs.
"It is true that there are stray dogs in Sochi, more stray dogs than in other cities," he said. "The explanation is quite simple. When a big construction project is underway, dogs and puppies always appear whom the builders feed. Now the builders have left, but unfortunately, the dogs remain."
Writing for the New York Times, David M. Herszenhorb describes the race to save the stray dogs of Sochi.
2. "The young O'Driscoll fed the ball, took the ball himself from the number 8′s feet and ran laterally towards the right touchline. He dummied a switch to the centre, dummied a second time to the winger and then straightened and accelerated to the corner flag to score what Scally described as "a phenomenal try."
Andy McGeady looks at the early days of Brian O'Driscoll's rugby playing and his unlikely stint at scrum-half.
3. "Amid continued debate over whether or not Sochi is prepared to host the 2014 Olympics (here are 15 alarming signs that Russia might not be ready) reporters from around the world are starting to check into local hotels — to their apparent grief. Some journalists arriving in Sochi are describing appalling conditions in the housing there, where only six of nine media hotels are ready for guests. Hotels are still under construction. Water, if it's running, isn't drinkable. One German photographer told the AP over the weekend that his hotel still had stray dogs and construction workers wandering in and out of rooms."
Not all journalists are having the most enjoyable time in Sochi, as this Washington Post article illustrates.
4. "OK, look, I'm not so blind or unrestrained that I refuse to acknowledge Elway's greatness. He's one of the best ever. But don't tell me those bad Super Bowls never happened. They happened. If Elway had played brilliantly in those three Super Bowls and led the Broncos to victory, he might be a near unanimous choice as the best quarterback ever. But that's not how it went."
In the wake of last week's Super Bowl, Joe Blogs takes a look at the legacy of Peyton Manning.
5. "An increasing reliance on empirical evidence may be the logical conclusion of a sport that has started to take itself too seriously, but football is one of the most fluid team sports there is and trying to codify every aspect is a futile task. Momentum can change in minutes – the crowd respond, the atmosphere changes and everyone is affected, but there is no statistic to explain it.
"Analysis has now taken on visual form courtesy of "heat maps", which have recently crept into Match of the Day, giving football's new snake oil a national audience. Bearing slight resemblance to the heat vision scenes in Predator, the concept behind heat maps is to capture the locations of a footballer during a match using colourful splodges.
"To date their findings have been less than dramatic: Match of the Day featured one highlighting Pablo Zabaleta's presence on the right flank, which is of course the last place you'd expect to find a right-back."
When Saturday Comes analyses the growing phenomenon of football statistics and asks whether we rely too heavily on such details.
6. "It's Friday, January 17, and the tennis world's attention is focused half a world away, on Australia, where in a few hours Donald Young, the last American man in the draw, will get steamrolled in the third round. For his efforts, Young, ranked no. 91 in the world, will earn $75,000 before taxes.1 Here in Florida, King and Jung, ranked 590th and 379th, respectively, each stand to win $310 if they prevail."
Grantland profile the less heralded players in the world of tennis.
7. "Paul Schlemmer had never photographed underwater before. But when a friend asked if he would like to photograph the youth synchronized swimming club Synchro Olomouc's Christmas showcase in the eastern Czech city of Olomouc, he jumped at the opportunity. "I was interested because I love being in water and I love shooting and I'm always trying to be as curious about the world around me as possible," Schlemmer said via email."
This piece (and in particular, the images that go with it) is quite simply magnificent.