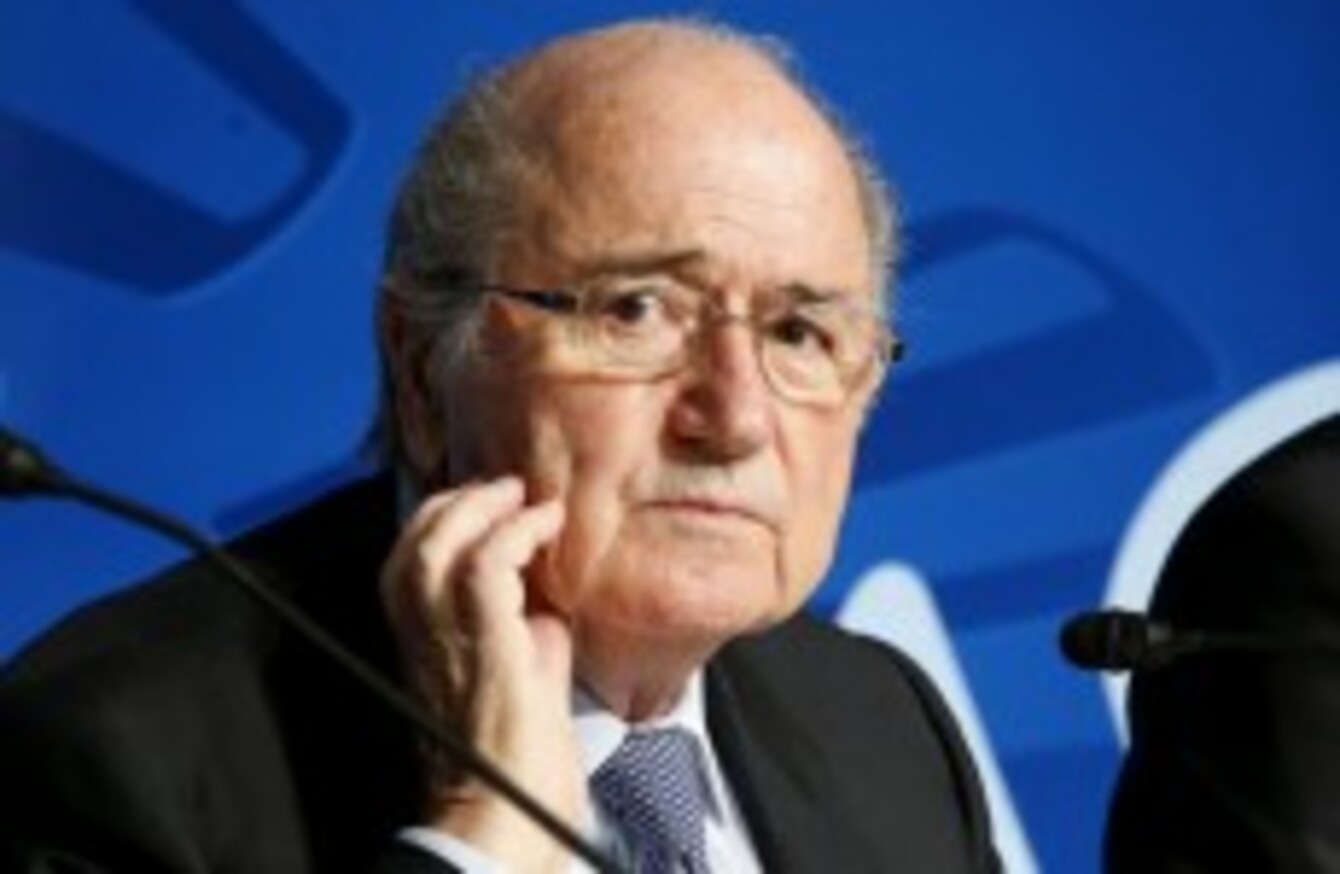 Image: Shuji Kajiyama/AP/Press Association Images
Image: Shuji Kajiyama/AP/Press Association Images
FIFA PRESIDENT SEPP BLATTER says that clubs involved in racist incidents could face punishments of anything from points deduction or even demotion.
The 76-year-old Swiss added that without heavy punishment racism would remain within the sport.
"The entire world fights against racism and discrimination," Blatter told a press conference in Russia.
"Football is part of the world's society. We unite more than 300 million people around the world and should set an example. Without serious sanctions nothing will ever change."
Blatter's remarks come in the light of Ghanaian midfielder Kevin-Prince Boateng leading his AC Milan team-mates off the pitch in a club friendly earlier this month after being racially abused.
While Blatter had criticised Boateng's actions saying it was the wrong solution he added that there was zero tolerance for racist abuse.
Blatter also announced on Sunday that he did not agree with the idea of re-establishing the post-Soviet football league by grouping together the best teams of the former USSR.
The ambitious plan was mooted last month by Alexei Miller, the chief of Gazprom, owner and main sponsor of Russian champions Zenit St Petersburg, and has picked up support from many top clubs of the former Soviet Republics.
"The creation of the CIS league goes against FIFA principles," the world football supremo told a news conference.
"The head of Russia's football Union (RFU) Nikolai Tolstykh should continue holding the country's championships and forget about the project of revival of the Soviet-type CIS (Commonwealth of Independent States) league."
Blatter added that FIFA has a clear structure of tournaments, where club competitions were held within the national federations or continental associations like UEFA's Champions League or the Libertadores Cup.
"The new league can break the existing FIFA structure and bring disarray into it," Blatter said. "FIFA will never give its approval to such a project. Russian football officials should forget about this idea."
Tolstykh expressed his support by saying: "The RFU has a clear position – football life in the country should be subordinate to FIFA, UEFA and RFU regulations."