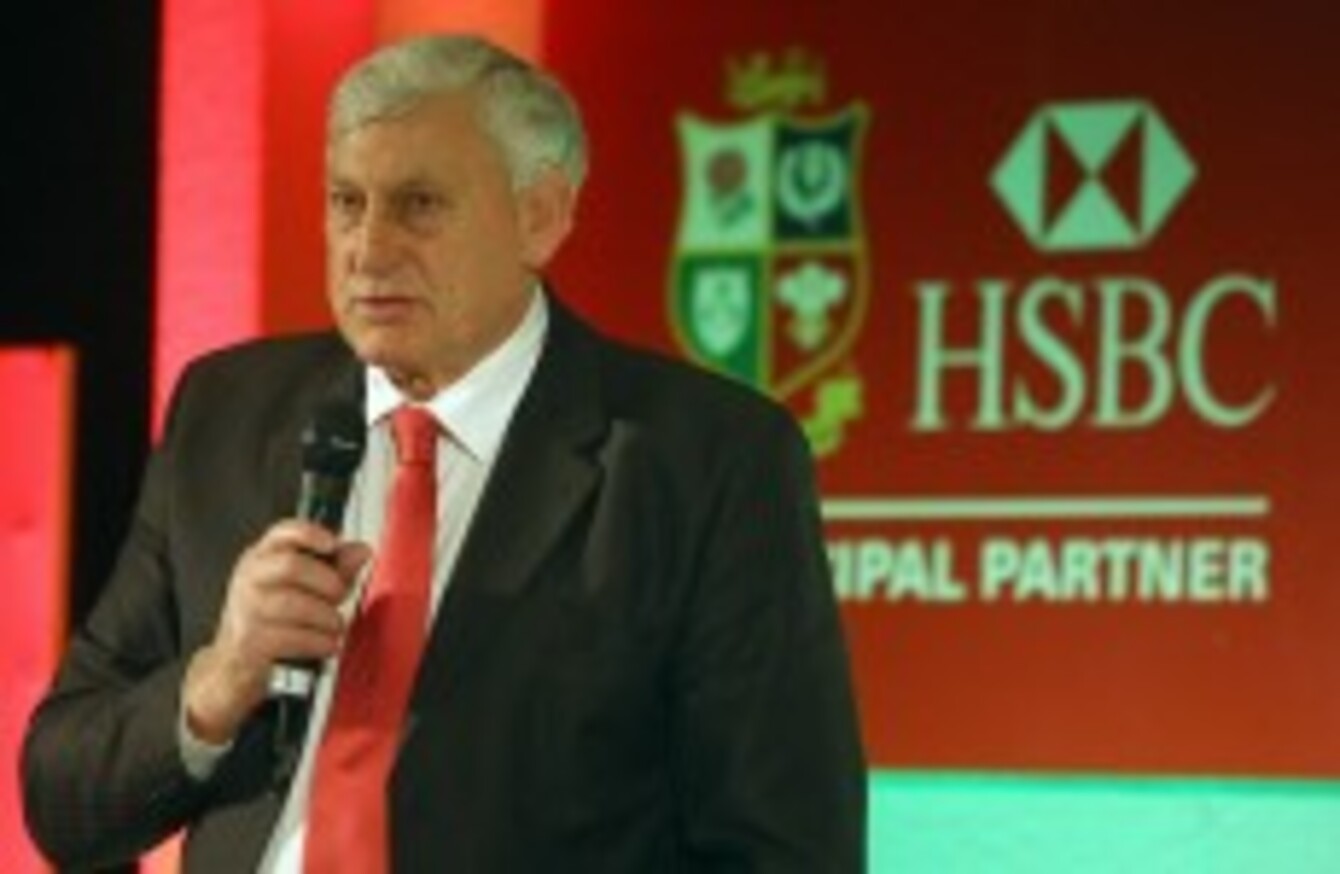 Willie John McBride captained the Lions in 1974.
Image: ©INPHO/Lorraine O'Sullivan
Willie John McBride captained the Lions in 1974.
Image: ©INPHO/Lorraine O'Sullivan
IT TAKES A LOT to make hardy Lions legend Willie John McBride emotional but news of Brian O'Driscoll being set adrift Down Under had the big man reeling.
McBride, speaking to BBC Radio 4 today, declared he was gutted to learn of O'Driscoll's omission from the Lions matchday 23 for the final Test against Australia. The former second-row, who captained the Lions on their unbeaten tour to South Africa in 1974, believes current coach Warren Gatland has made a grievous error.
He said, "I was absolutely gutted [this morning] and the first thing that came into my mind was that Robbie Deans, the Australia coach, must be laughing all the way. I think the Australian media have convinced Gatland to drop O'Driscoll. Absolutely amazing.
"He is the guy I would have tipped as captain of the tour. He has been a big influence on the tour so far… O'Driscoll's work-rate on the pitch has been absolutely superb."
McBride believes that Gatland, now, will 'live and die' by the team he picks. The Ulsterman has criticised the forwards for not getting over the gainline in the opening two Tests [the series is tied at 1-1] and giving the backs good ball, and space, to use. McBride added:
When you pick your team, the players are not Welsh, they are Lions. You pick the best players available to you. I think the concept and the ethos of the Lions is beginning to slip and that worries me very much."
McBride referenced 'a lad that was living at home in Brisbane', Ireland's Tom Court, 'that didn't earn his place in the squad' and Shane Williams, who un-retired from international rugby and flew in from the Japanese second division to play in the loss to the Brumbies. "That is not the concept of the Lions I know," he argued.
Be part
of the team
Access exclusive podcasts, interviews and analysis with a monthly or annual membership.
Become a Member
"I suppose we'll all eat our words if the Lions win on Saturday."
O'Driscoll, playing with the Lions reserve against the first XV in training, tackles Jonathan Davies, the man who will wear 13 on Saturday against Australia. (©INPHO/Dan Sheridan)
Carling's black mood
Will Carling, a former England captain and Lions centre, mirrored the crestfallen, annoyed sentiments of McBride when he spoke on Newstalk's Right Hook show this evening.
Carling commented, "The Lions is a lovely concept. I think the Lions have to, and that was the huge pressure on this tour, they have to win this tour to keep the momentum they have. Hong Kong [for the Barbarians opener] didn't help, going there. It was a confusing start to a tour and a slightly irrelevant one.
"If they don't win this one, they've got New Zealand in four years' time. It's a nice idea and a great trip away for rugby fans but does it actually have any relevance if the Lions, very rarely, win? Will it instill the same sort of excitement? It will be tragic if it doesn't?"
The final platitude, on a day the rugby world came to the defence of 'the prince of centres', goes to McBride. He declared:
Brian O'Driscoll has been, in my book, in my era and in my life, the greatest player we've ever produced in Ireland and I still think he is a major influence in any team."