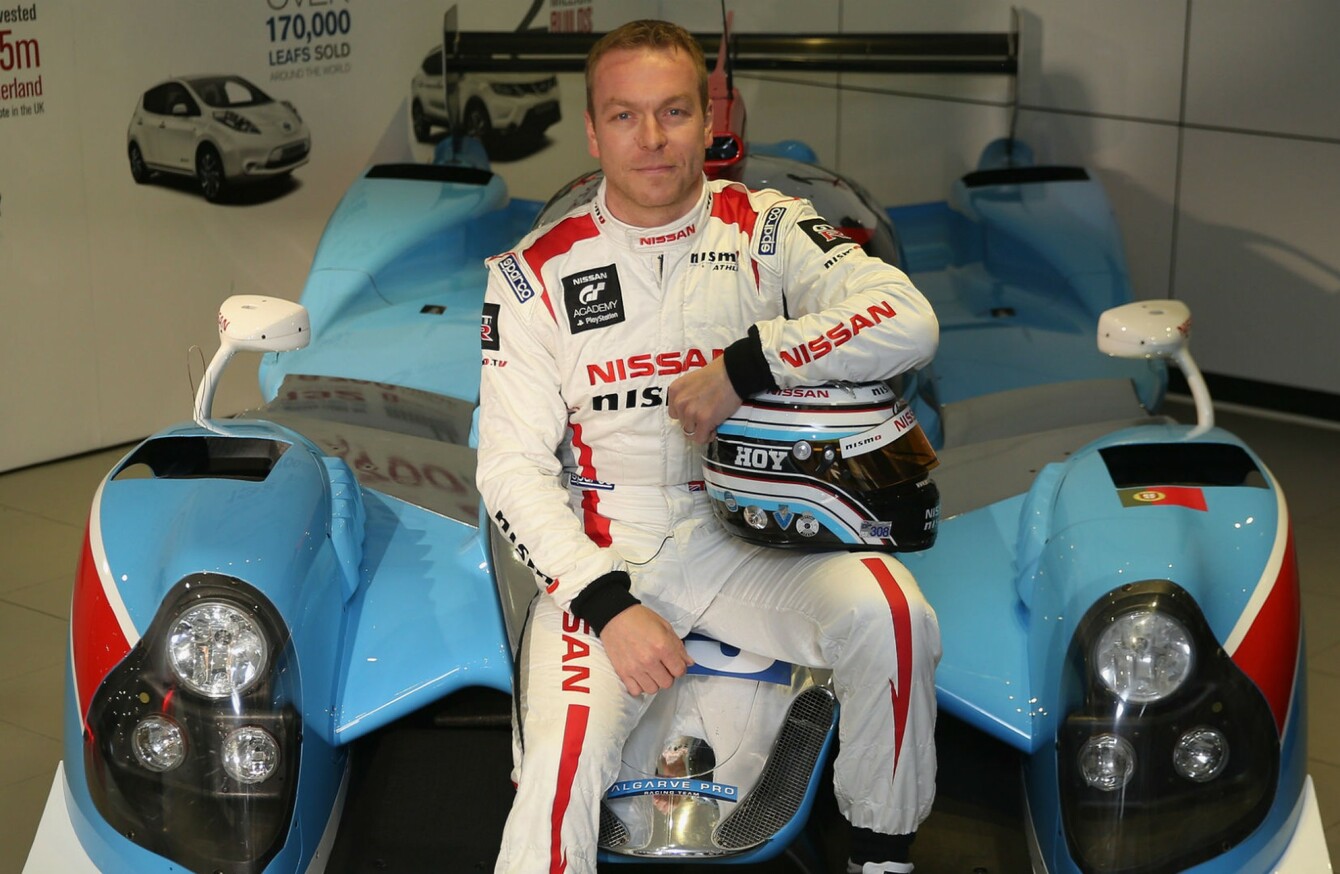 Olympic cycling champion Chris Hoy
Olympic cycling champion Chris Hoy
SIX-TIME OLYMPIC CYCLING champion Chris Hoy will live out a childhood dream by racing in the Le Mans 24 Hours.
Hoy is Great Britain's most decorated Olympian having won six gold medals and a silver over four Games between 2000 and 2012.
However, the 40-year-old announced his retirement from cycling in April 2013 and subsequently turned his hand to four-wheel racing, taking part in a three-year driver training programme.
And Hoy has confirmed he will race in a Nissan-powered LMP2 at the world's most famous endurance race, which starts on June 18.
"In motorsports terms, it's everything. The 24 Hours of Le Mans is the pinnacle for me. It's what I've been working for over the past three years," Hoy said at an event at London's O2 Arena.
To get the news that I have the seat for Le Mans is amazing. I still can't quite believe it.
"It's exciting but there are a lot of steps to take between now and then so I'm trying to focus on the short-term. I'm also incredibly excited that I'm going to be starting on the same grid as all these legendary drivers.
"I remember getting a Scalextric track when I was five years old and one of the cars had headlamps on it. I remember asking my Dad why and he said, 'That's for the Le Mans 24 Hours, where they race through the night'.
"As soon as you take to the track, you get a feel for the skill required, but it's exactly the same feeling you have when you're about to race on a bike. There's still that excitement, the nerves, the adrenalin.
"I never thought I'd feel that once I retired from cycling. I thought that part of my life was over. I didn't do this to replace cycling, but in many ways I get to carry on some of the really enjoyable parts of my cycling career."
Hoy is the first summer Olympics champion to race the Le Mans, while he won the LMP3 class of the 2015 European Le Mans Series.
The42 is on Snapchat! Tap the button below on your phone to add!