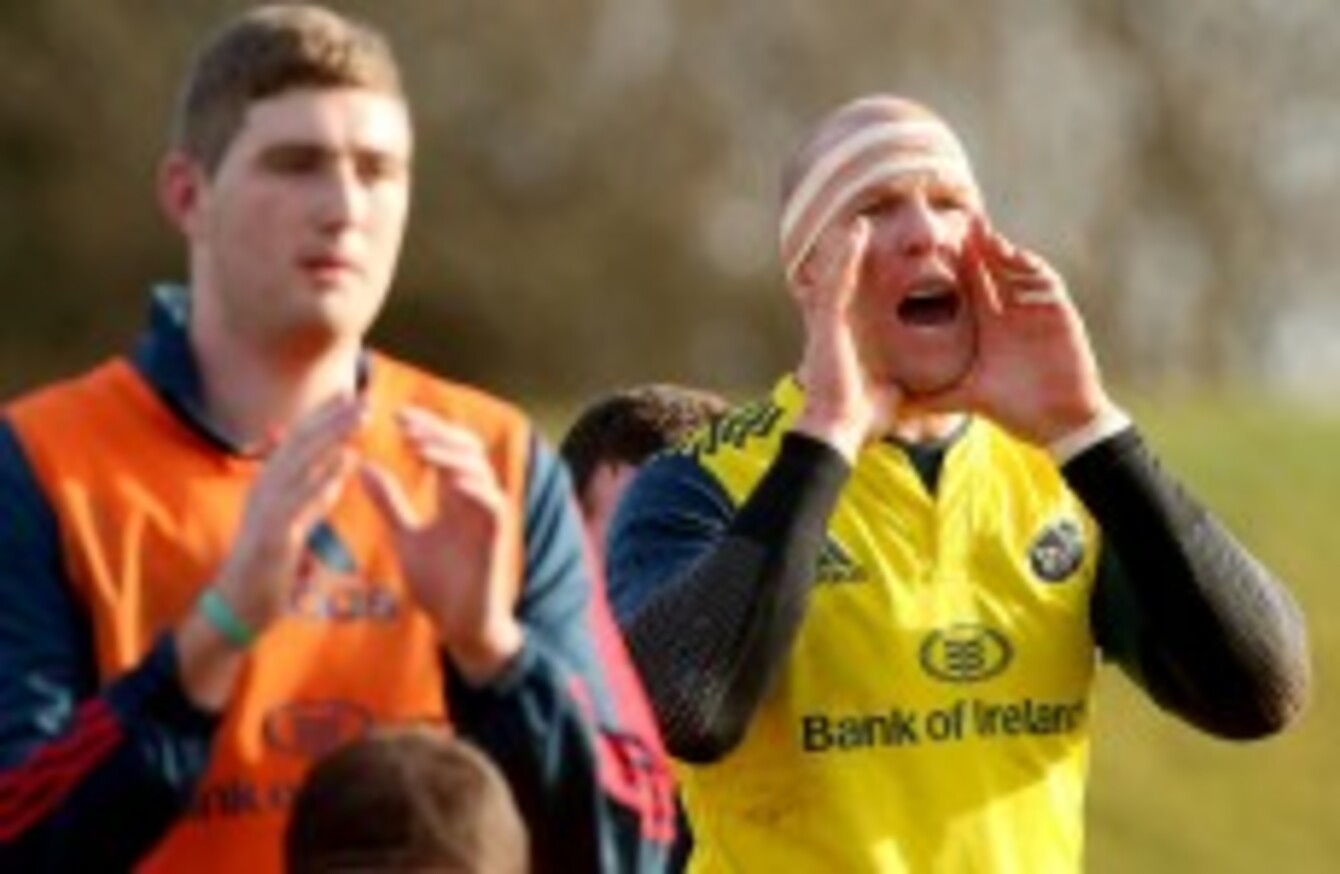 Paul O'Connell calls the shots in Munster training.
Image: INPHO/James Crombie
Paul O'Connell calls the shots in Munster training.
Image: INPHO/James Crombie
THE FIRST BUNCH of work days consigned to the mind's dustbin and a weekend of sporting action heaped on two gleaming, white plates.
Sport continued to enthrall, bemuse, anger and amuse this week and you wonderful people were in top commenting form.
We start out west with a conspiracy theory comment of the week after Connacht lost 16-8 to Leinster in controversial circumstances.
"Connacht often come out on the wrong end of the decisions and until we have non-IRFU officials at inter-pros then there will always be questions hanging over these matches. Connacht did lose shape and this is within our control, so let's concentrate on that."
The worrying thing is that with the state of European rugby at the minute, Connacht poor league position could factor in decisions about the future of Irish Rugby. In that case nights like last night begin to take on a more ominous shade.
Theo Walcott, who gestured '2-0′ to Spurs fans, learned he will miss the World Cup after rupturing knee ligaments…
"2-1 now, I reckon."
One reader was so excited at the prospect of replacing the soon-to-retire George Hook that he forgot how to spell.
"Enjoy your retirement George! By the way, I'm available for news, comment and opinion. I'm also prepared to sware an oath of allegiance to the daiety O' Brian if it gets me the job! Sadly I know nought about that odd shaped ball game but hey….. that never stopped you."
Matthew Macklin and Lar Corbett, a man who rarely holidays, are planning  a bid to buy the birthplace of GAA. Eoin O'Connor responded:
"Good man lar…hopefully you will get that holiday 2 Alicante!!"
Lar's mother Breda would have his holiday gear gleaming.
On Tuesday, mystery goalscoring hero Gary Goals put up flyers all over England offering his football services.
"Not saying I'm Gary Goals but all I'm saying is that nobody has ever seen me and Gary play on the same team at the same time ever."
No more 'Yes, nine' referee calls before rugby scrums. 'Del McG' quipped:
"That should go a long way towards eliminating confusion amongst German scrum halves…"
Liverpool star Lucas invited Manchester United's Brazilian twins Rafael and Fabio over for his 27th birthday but Robbie Fahy was confused.
"How is Rafael on both sides?? Some David Blaine job going on."
John Murphy saved the best comment until the very last with his response to our story about Carlow's favourite rugby-playing farmer Sean O'Brien's heading to France for transfer talks.
O'Brien has to be kept at all costs. If players who aren't worth the steam off his pi** are getting central contracts, the IRFU need to get the cheque book out .
*Steam off his pigs…"