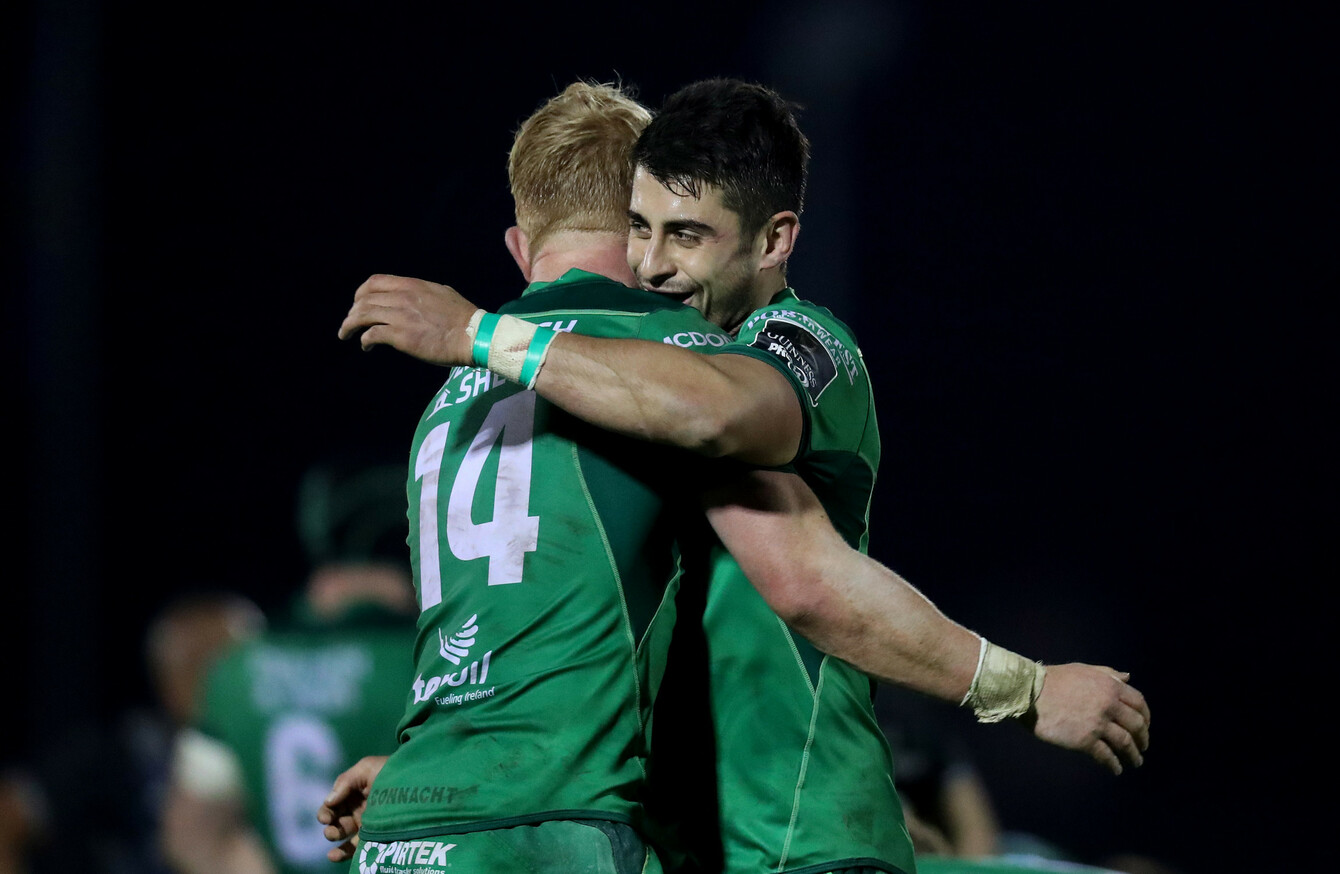 Image: Billy Stickland/INPHO
Image: Billy Stickland/INPHO
CONNACHT COACH KIERAN Keane said that his first Irish derby win is a massive boost as he tries to get momentum in their season.
The 20-16 win over neighbours Munster comes on the back of two victories in the European Challenge Cup and Keane now wants them to finish this block of games when they entertain the Cheetahs next weekend at the Sportsground.
Keane, whose side had only won one of six Pro14 games before the Munster clash, said all the credit was due to the players for carving out what was only their fifth ever win over the Reds.
"To be honest it is nothing about me, it's more about the performance and the team.
"I thought they were outstanding, ten points down, they could have been rattled, they could have capitulated but it showed the character that they have been working on and talking about and trying to bring back a little bit of pride. I know things haven't gone particularly well all season but for me this is a massive, missive win for us.
"We haven't been too far off the pace the whole way though, but we were lacking a little bit. Tonight it was our night, it was at home, it was on a beautiful night. I saw the big yellow fella (the sun) come out this morning and I was smiling. My prayers were answered.
"Yeah, it was just a really good week, the coaches worked their backsides off, done a great job alongside he players. I think we got what we deserved to be honest."
Keane said he got his first glimpse of what's involved in Irish derbies when they played Ulster away and he knew his men were up for this one.
"We've done a lot of work on Munster, we have a lot of respect for them in these games. it's something new to me and I'm learning it very quickly, particularly after the Ulster fixture and the Ulster crowd.
"For me the boys it was more about keeping them calm than it was about lifting them high. You could see it in the whites of their eyes, they were ready to go today. I was just thrilled that they got a good result for themselves. They deserved it," added Keane.
Subscribe to The42 podcasts here: