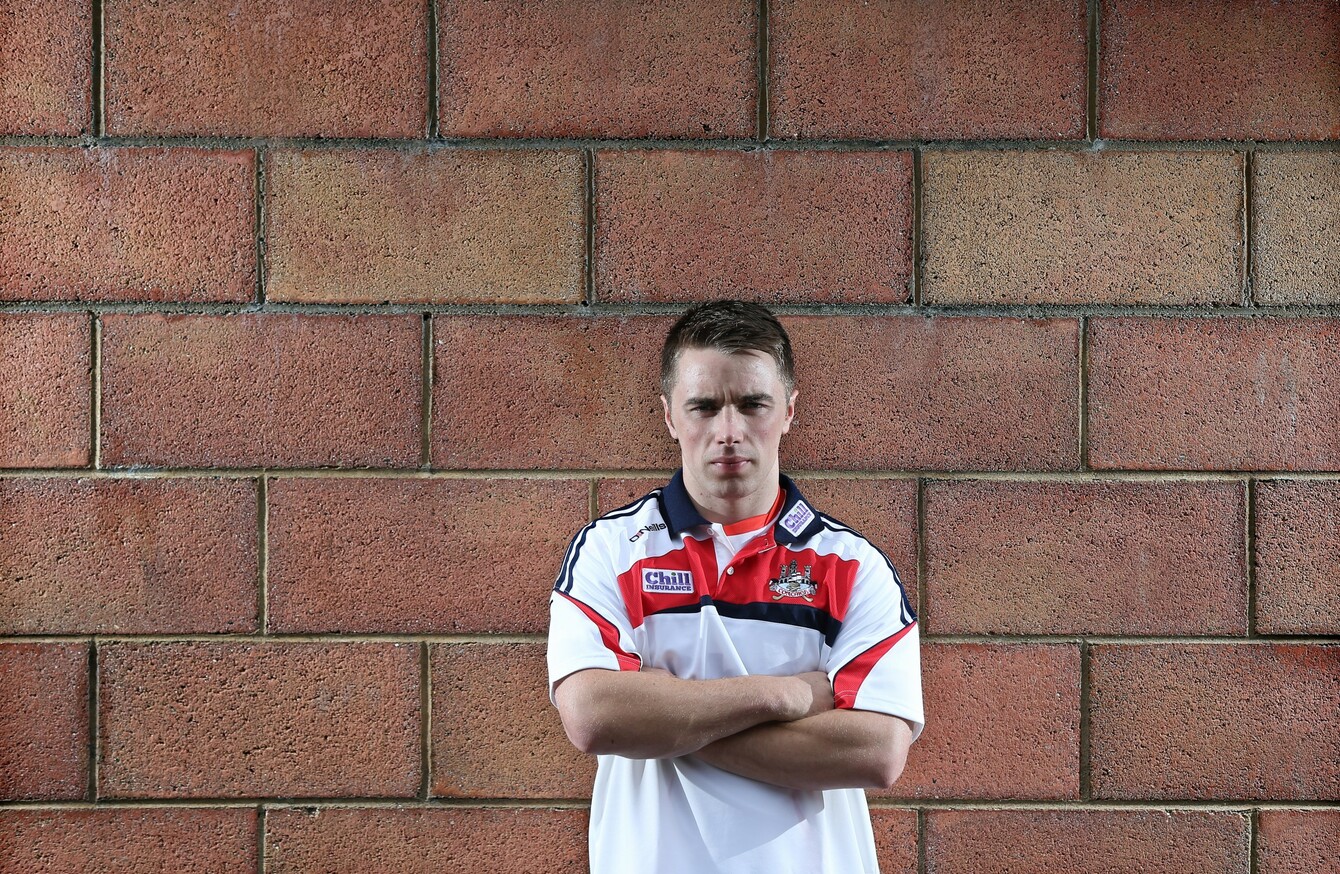 Conor O'Sullivan is back in the Cork ranks this year.
Image: Cathal Noonan/INPHO
Conor O'Sullivan is back in the Cork ranks this year.
Image: Cathal Noonan/INPHO
PÁIDÍ Ó SÉ'S pub in Ventry and Semple Stadium in Thurles.
Conor O'Sullivan links the two together for a significant stage in his Cork hurling career.
May 2009 against Tipperary was his debut in the championship cauldron for Cork and it proved to be quite the instructive experience.
"I still get a doing over that," he recalls.
"I was definitely too young. Going into it, sure I thought it was class. I was only 20.
"I remember the boys were saying, they went down to Dingle that weekend, down to Paidi O Se's pub. They were watching it in there and they were like, 'we know the fella now corner back, we know him'.
"Lar Corbett caught I don't know how many balls over my head and they'd gone from 'we know him' to putting their heads down, sitting in the corner and not saying anything.
"I think Shane O'Neill went off injured and Shane Murphy came on corner back.
I think only for that fact I would have been whipped fairly quickly after but there was no other corner back to come on. That was a really tough one.
I still get a slagging about it. It was a real baptism of fire.
"I think coming off that, it did set me back but I just knew I had to trust myself then."
Slagging was something he braced himself for at the start of this season as well. O'Sullivan stepped away from the Cork setup last April but got the call to return to the Rebel ranks last Christmas.
"I don't mind it, I'd be the first person to give it out," laughs O'Sullivan.
"I kind of have to be willing to take it as well. I'm thick skinned, I'll get over it.
"It was really tough to step away from it last year. But I wasn't giving a full commitment to it and obviously that's not fair on anyone."
A summer away from the relentless demands of being an inter-county player refreshed him.
"A bit of beer, went away with the lads for weekends, just completely normal things.
Got a call as I'm sure everyone does to go to America to play hurling but I'd not interest in that.
I had to stay around with Sars, I love playing with Sars as well.  It was grand to spend time with Caroline as well around the place, just normality.
"The stuff I realised last year is when you come home from work at 5 or 6 o'clock, it's a long evening when you're not going training.
"I didn't know what to do with myself to be honest with you. I don't know how many miles I covered last year walking, it was probably more than I would have done training."
He was not an obsessive for slipping into the role of an inter-county hurling spectator either.
"I wouldn't be mad to go to matches anyway. I went to Thurles to see Cork play Clare actually. I don't know why I went up!
"I thought that game went completely under the radar in terms of the summer, that was one of the best games in bad conditions. It was an unreal win for Cork.
"But then I saw the Galway match on telly and that was obviously deflating then after it. It was a shame not to be able to follow up the Clare game."
O'Sullivan doesn't have to think for long about what motivated him to mount a comeback.
"I just realised I'm 27 now, I haven't really won anything with Cork.
I want to win stuff with Cork. I want to make the most of it, so I do have a renewed enthusiasm if you look at it that way."
O'Sullivan has stepped in to a Cork setup this year which has a new management team but there's a familiar face present in his club mate Pat Ryan as selector.
"The lads are top class. Kieran (Kingston) is unreal, I've had the experience with Pat (Ryan) the last few years since I was 16 or so.
"Sully, Pat Hartnett have unbelievable records as well. Frank Flannery's young and he's probably lesser known than them but his CV is unbelievable.
Pat's class. He's just clever when it comes to day to day things as well. If you need a break or just want to have a laugh, he knows how to deal with people like that.
He's a great insight into the game, he knows how it's played. He keeps up the pace with how it's developing."
This spring's league was a stop-start affair for the Sarsfields club man as he hit injury roadblocks.
But he's hit fitness at the right time before tomorrow's showdown with a Tipperary team that will be brimming with first-rate attackers.
As a defender O'Sullivan is ready for them and playing potentially as a spare man, a role he perfected in Cork's 2013 march to the All-Ireland final.
"Tipp score goals in every game, if you could contain them to some degree, it'd be exceptional.
"The way it's gone now, you have to consider nearly playing with two men, the way teams withdraw so many players.
"But then again I can't be saying I hope I'm free man now. I'm corner back so I have to be able to deal with someone."
The42 is on Snapchat! Tap the button below on your phone to add!