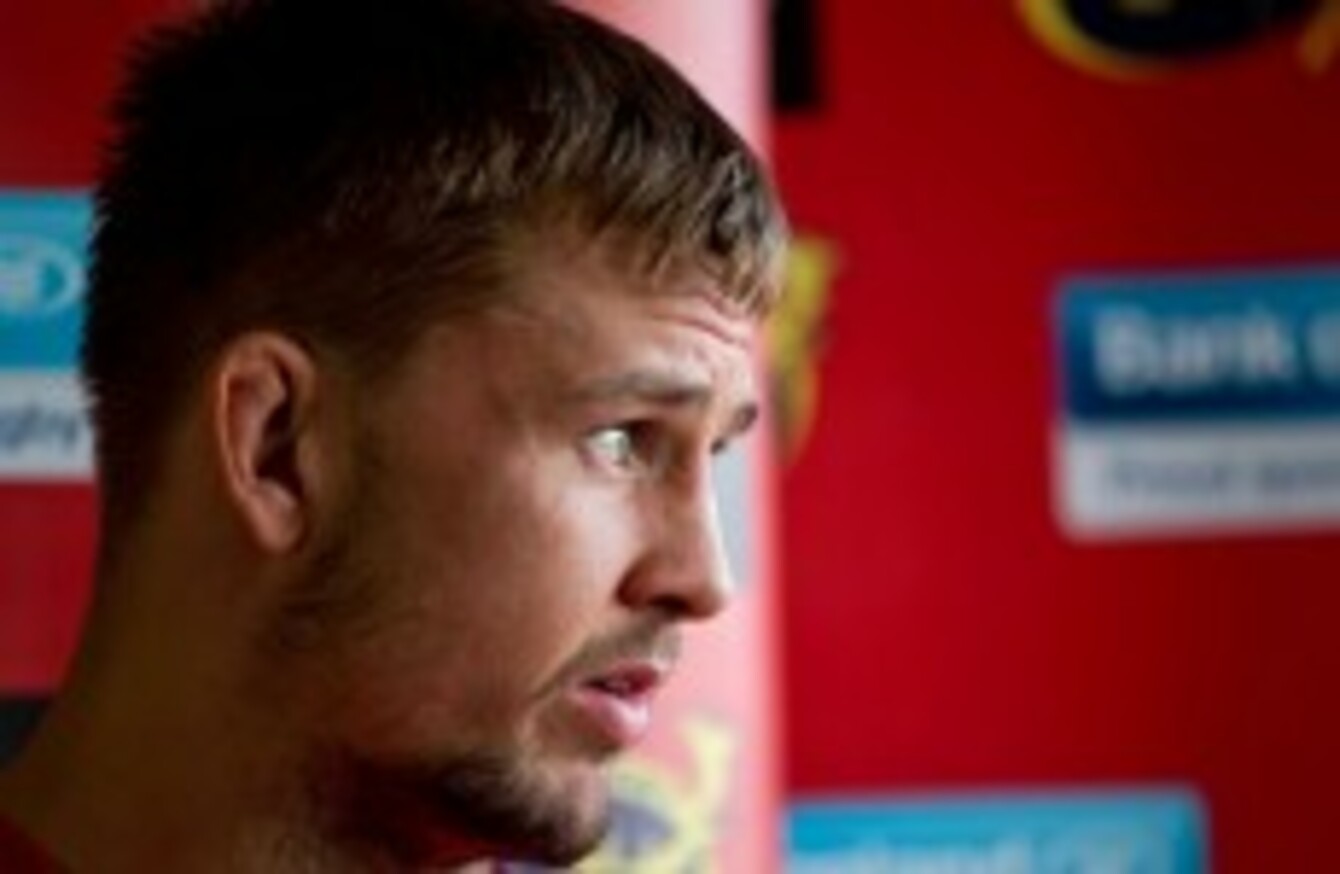 Image: Morgan Treacy/INPHO
Image: Morgan Treacy/INPHO
GLASGOW WARRIORS ARE targeting Munster as the ninth successive scalp in their perfectly-timed run into the Pro12 play-off places.
Scotstoun, with its soft surface, low-hanging roof and ear-popping bagpipes has proved to be one of the most difficult venues for away teams to succeed in.
And yet, Munster second row Dave Foley can't help but think fondly of the place, even if he was an unused replacement on his last visit there; Munster's early season 6 – 13 win.
"Just after that game , that was around the time where I was starting to believe in myself," as the hot sun and hot camera lenses hit his face in UL this week, "I think I'm probably a different animal now at this stage. I've lots of self-belief and just 100% focused on this game and focused on myself."
That self-confidence allows the second row to freely criticise his own role. So when a compliment is mixed with a query about Ulster's win in Limerick on Saturday he is quick to issue the correction.
"I'm not sure you're right about [the Ulster game] enhancing my reputation. I thought I have some points to work on; my breakdown was really poor and overall I was incredibly disappointed with that."
Though Foley speaks slowly and softly, he is angry as he gets down to specifics. For him, the basics.
"My clearout: we focus on one man, one kill at the breakdown and I didn't do that at the weekend.
"One or two people got past me and that's something that has been the starting point for my game, something that I've really focused on. I think it was probably the poorest performance from me this year at breakdown and that was incredibly disappointing for me."
He added regretfully: "Thomond Park has historically been a very tough place to come and, to be honest, I'm not sure it has been this year.
"From our point of view that's a difficult pill to swallow."
The two defeats in Limerick against Glasgow and Ulster have ensured Munster would be hitting the road in this semi-final round. Two home defeats this weekend, though,  would give them a chance to set the Thomond Park record straight again.
Either way, Munster are desperate to get their hands on a first piece of silverware since they won this competition in 2011 and the second row, who celebrates his 26th birthday tomorrow, is determined not to let his breakthrough season end before it absolutely has to.
"If we don't win this week, or if they don't win, then ultimately we don't have another game this season. It's cup final mentality."
Winner stays on.